Grootbos brings together conservation, community, luxury and relaxation to create a wonderful nature reserve experience
By Katie Ann Lamb
Grootbos is a luxury eco-nature reserve close to the Southern tip of Africa. It is set in beautiful surroundings and tucked between mountains, forest and the sea. The reserve combines contemporary style and luxury but it also boasts a chilled vibe and a relaxed natural environment.
Grootbos makes you feel both at home, and also completely pampered at the same time. In my eyes this is the perfect combination. It is rare to find a resort like this where children are openly encouraged and welcomed, so Grootbos really is unique from this aspect and perfect for families.
Established in 1991 by the Lutzeyer family Grootbos is now home to some 800 plant species, 118 bird species, 29 mammals and 21 amphibians – some of which are under threat of extinction. There is a strong affinity with nature and the surrounding landscape. Their carefully curated experiences offer you the chance to grow, learn and discover. There are special moments awaiting at Grootbos. From spotting whales and their calves in the ocean to learning how bees pollinate flowers. The air is fresh, the water clean and the views clear. The ethos and focus at the reserve is all about fresh, healthy and organic living.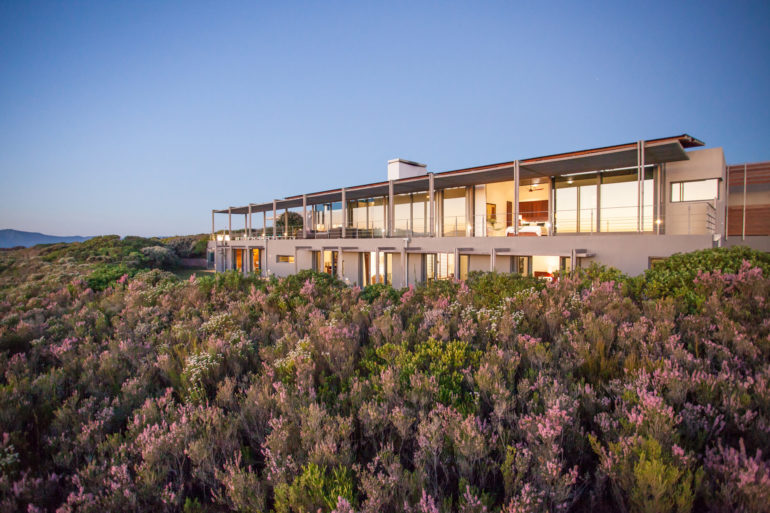 For those visiting the reserve for a few days or weeks at a time, Grootbos has three accommodation options. You can select from the Garden Lodge, Forest Lodge and Private Villas, all of which have been designed to accommodate families without compromising on the finer things in life.
For those who prefer a more traditional environment, the Garden Lodge with its heavy wooden beams and homely feel will provide the perfect setting with magnificent views of Walker Bay. There are 11 luxury one and two-bedroom free-standing suites and all of these have panoramic ocean views so you can spend time gazing out to sea. The Garden Lodge also offers a restaurant, lounge, barista bar and boma, beauty salon, library and a swimming pool overlooking the ocean and landscape.
Meanwhile, Forest Lodge is more contemporary. This provides the ultimate romantic getaway. It is particularly well suited to couples because it offers peace and privacy. Set amongst one of the world's most biodiverse landscapes, the magical walkways lead through an enchanted Milkwood forest. It is set high on a hill, with 180-degree views and a vista of the ocean. Larger than Garden Lodge, it has 16 luxurious free-standing suites with cosy fireplaces, outdoor showers, spacious bathrooms with freestanding tubs set against huge glass windows with incredible views.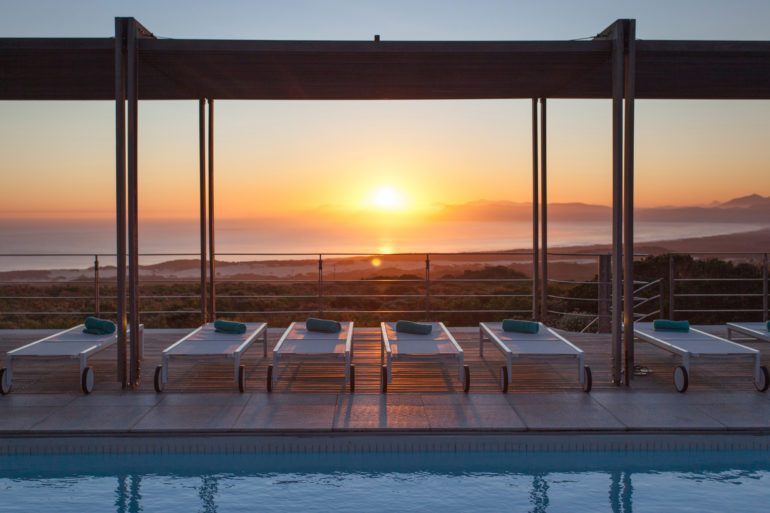 For those looking to enjoy the ultimate treat, Grootbos have two secluded and private villas. These are both in a special setting and surrounded by pristine natural beauty. With intuitive service provided by your own private chef, butler and nature guides, your every need will be met in a home-away-from-home environment of unsurpassed quality. You have your own swimming pool, office, cinema room, wine cellar and fully equipped gym, exclusive service that will see to your every need, panoramic views at every turn add to the feeling of tranquillity. Best yet, there is a landing strip available to all guests arriving in helicopters and small planes. This really is the ultimate in luxury and your every need will be met.
When it comes to dining at this renowned reserve, the organic theme remains consistent. There is generally a big push towards sustainability at luxury resorts nowadays. This is welcomed by visitors and the reserve certainly delivers on this front. Much of the food that is served is grown on the site and you can taste the freshness in every mouthful. The five course dinner is particularly impressive and has carefully curated amuse bouches and palate cleansers. You can expect freshly caught fish, succulent meats, and vegetables from the reserve.
The wine is an experience in itself and this property has one of the most spectacular cellars that I have seen. If wine is your thing, Grootbos boast a menu of some of South Africa's very best award-winning wines. Some of these are limited edition and this may be your only chance to try them.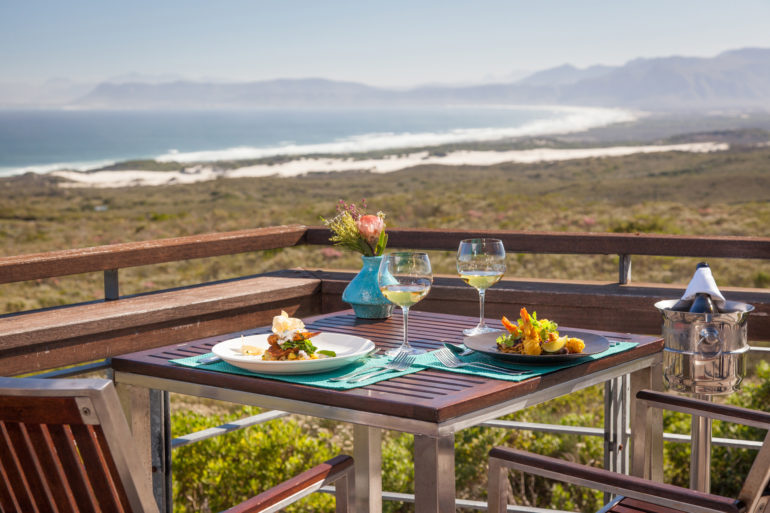 If you need some spa time, pampering takes place in the comfort of your own suite or in the Bloom Salon. The selection of treatments available include a therapeutic full body massage, reflexology and the usual manicures, pedicures and facials.
As easy as it would be to sit back relax and do nothing and Grootbos you would be missing out if you didn't make the most of the activities. There is a lot of to do for the active and energetic guest who is looking to discover new experiences. Long walks on the beaches and whale watching from the coastline are among the highlights. The sandy beaches here are really remote and secluded enough for a swim. Also, I would highly recommend a trip to the Klipgat Cave – this history dates back to Stone Age and is fascinating and the views don't disappoint either.
Finally – and returning to the ethos of the reserve – probably one of the most unique elements of Grootbos is the foundation. Derived from the four Cs (Culture, Community, Conservation and Commerce), Grootbos has been dedicated to improving the livelihoods of local communities through sustainable tourism practices. It prides itself on offering employment opportunities to the local community. In fact, 80% of the staff come from surrounding areas. Grootbos runs an extensive conservation and horticulture training program for students from nearby villages to give them the skills and confidence necessary to become employable, while contributing to the preservation and promotion of the region's unique biodiversity.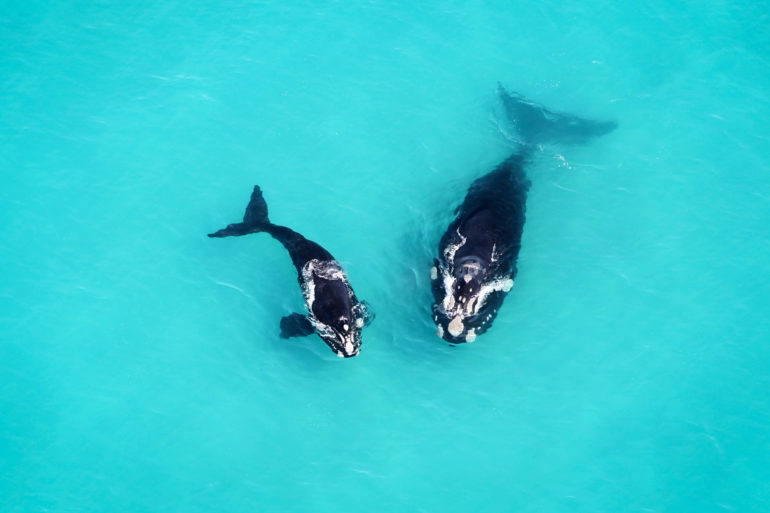 At Grootbos you will feel welcomed to a truly unique place where conservation, community, luxury and relaxation have harmoniously united to find the perfect home.
Book by visiting www.grootbos.com or calling +27 (0)28 384 8008