Escape to the country for a luxurious stay at Highbullen Hotel in Devon
As the nights draw in, there is something very appealing about disappearing to a secluded spot in the countryside and indulging in a luxurious weekend away. With plenty of festive fun on the horizon, an autumn break can be the best way to reboot your energy levels ahead of Christmas. Highbullen Hotel is a fabulous bolthole that is nestled in the beautiful Devon hills and it provides the ideal place to escape with your partner or family.
Initially a private home, Highbullen was converted into a hotel back in the 1960s. It has always been known for having a high standard of hospitality and delivering gastronomic excellence. Today it provides guests with a whole host of activities to enjoy during a stay, with a golf course and luxury spa within the grounds.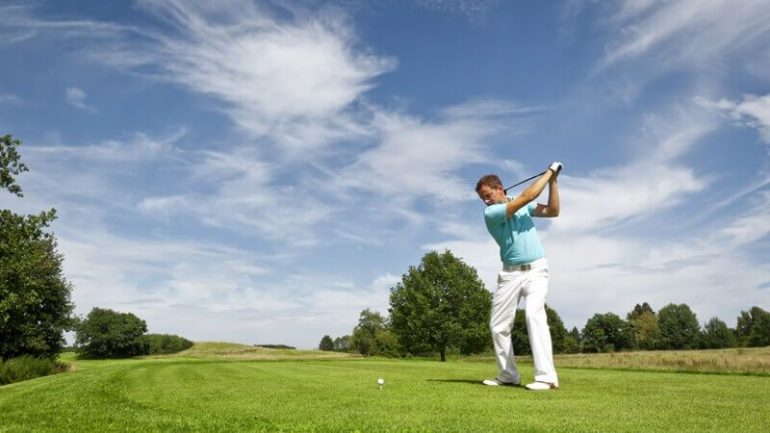 The property is charming and situated in a beautiful part of the South West of England, where the rolling countryside and long sandy beaches are both within easy reach. Considering it only takes about half an hour to reach the closest beach, this destination is particularly appealing during spring and summer months. So, a visit to Highbullen Hotel should not just be reserved for autumn or winter.
The large gardens have mature trees and far-reaching views, which presents a pleasing picture on arrival. The hotel feels very cosy as soon as you step inside and guests are welcomed at this time of year by roaring fires in the main two reception rooms. There is nothing better than a real fire to cheer you up on a cold, brisk day.
The accommodation is even more impressive than the general ambience. The Loft Suite in particular surpasses many rooms that you would experience at top five-star hotels around the world. This suite has a number of luxurious touches, including its own Infra-red Sauna with music player and also a separate Steam room.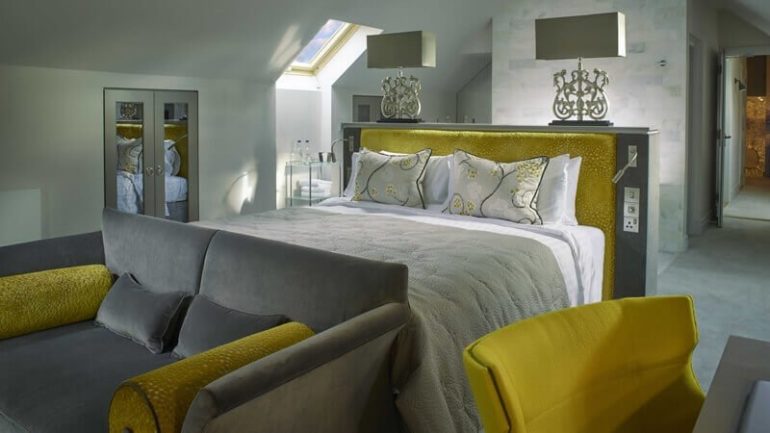 Electric blinds, a Bang and Olufsen Beoplay music system, Monsoon shower and beautiful standalone bath are just some of the other features that make this suite stand out. The bed is extremely comfortable and the room can accommodate children in a separate lounge, which can include twin beds and also has a Nintendo Wii and 3D Blu-ray player. This is one of those rooms that you just don't want to leave.
All of the rooms at Highbullen Hotel have benefited from an excellent refurbishment. While the Loft Suite is clearly a showpiece room, there are 12 other rooms that have been individually designed in the main Manor House. There are also a further 30 Estate Rooms within the main grounds and there is the option to do self-catering, which can be particularly helpful if you are planning a large group trip or visiting with extended family.
The facilities on the estate will certainly meet the needs of sports enthusiasts. They include several tennis courts, including seven with all-weather surfaces, and an onsite 18-hole USGA specification golf course that boats views of both Exmoor and Dartmoor. The course is 5600 yards and suitable for all levels. The gym is spacious and well equipped and there is both an indoor and outdoor swimming pool.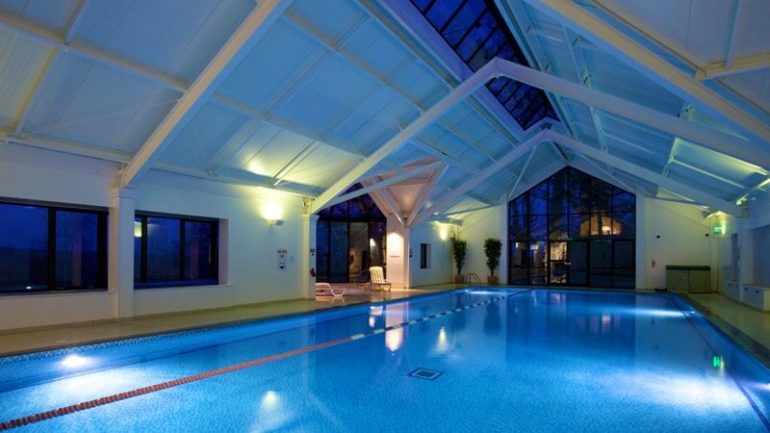 The spa facilities are ideal for those who want to enjoy some rest and relaxation. You can prepare for your spa day with time in the sauna, jacuzzi or steam room and follow this with a treatment. The spa offers a number of ELEMIS treatments, including massages, facials and hot stone sessions for both men and women. The pregnancy massage is ideal for those who are expecting and the relaxation room can be used if you want to make the most of some quiet time.
One of the highlights at this property is the dining experience. The food was outstanding across the board. The Devon View Restaurant is particularly noteworthy for a fine-dining occasion. The service, menu and quality of food and wine were all fantastic. This restaurant has been awarded two rosettes and it focuses on delivering excellent seasonal produce, which is complemented by an extensive wine list. The room itself has stunning views and you won't be disappointed by anything if you book a table here.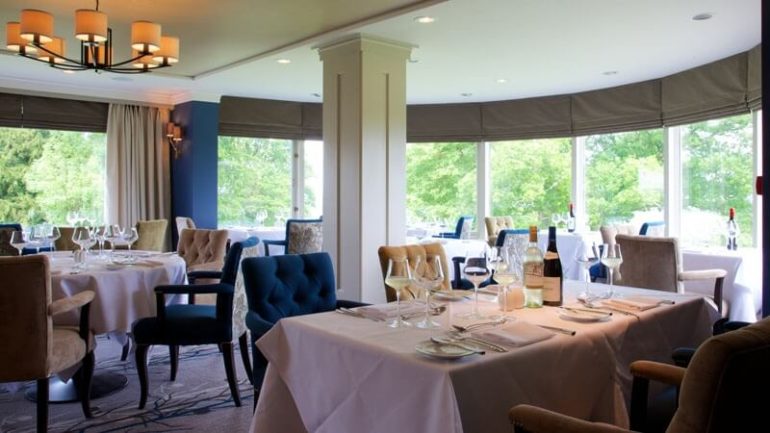 There are also other dining options available, including the underground Cellars Bar and Restaurant, which has a lovely atmosphere on a cold wintery night. If you want to enjoy Afternoon Tea at Highbullen Hotel, there is a fabulous Laura Ashley Tea Room. The high ceilings ensure a light and airy environment and the presentation of the tea is very good. It can be enjoyed with a glass of Pol Roger champagne and it is perfect for a family late lunch or gathering with the girls. There is also an Afternoon Tea that can be ordered specifically for children, with little draws featuring in the centrepiece that hide plenty of sweet and savoury treats. If you want to visit a local pub that is close by, we recommend the Exeter Inn. It is a stone's throw from the estate and nice for a change of scenery and a pint of local ale.
If you are looking to escape to the countryside for a romantic weekend away or want to plan a family holiday where there is plenty to do, Highbullen Hotel is an excellent choice. You are guaranteed a wonderful dining experience and, with beautiful beaches only a short drive away and plenty of facilities on-site, this property will definitely provide you with a refreshing and luxurious break.
Find out more information online at www.highbullen.co.uk and book by calling 01769 540561
---
Read more from The Sloaney Travel Pages