Escape to Crete for sunshine, snorkelling and a sublime spa experience at Cavo Spada
By KATIE ANN LAMB
I had never been to Greece before and after a recent visit, I can say that I have definitely been missing out! It is an incredible place and I can't wait to return. I recently stayed at the 5*star luxury resort and spa, Cavo Spada, which is located in the beautiful and vibrant city of Chania, in North-West Crete.
The hotel is situated on 65000 sqm of private property, with part of it spanning the stunning Blue Flag pebble beach. There are majestic views to the Gulf of Chania and Cape Spada, which is the inspiration for the hotel's name.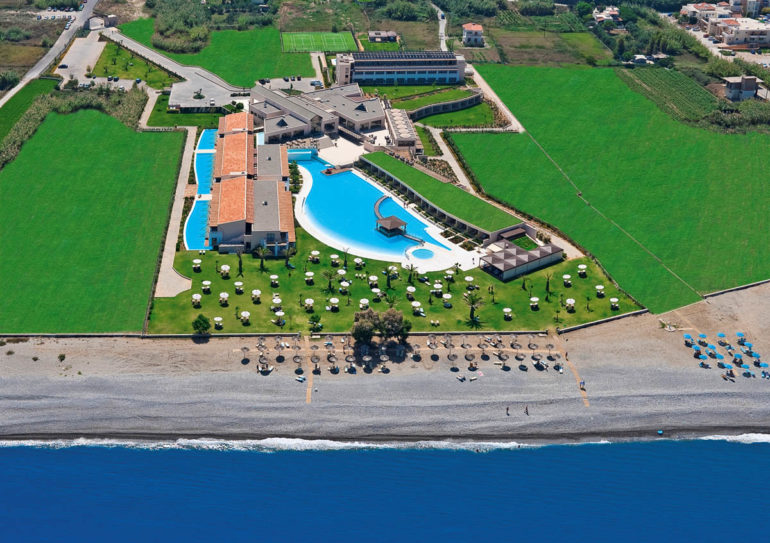 Cavo Spada is made up of 150 rooms with eight different room types. Each room is expertly designed, providing privacy, space and well matched in-room facilities. The rooms and suites are luxuriously furnished and very spacious. The family suites have pools and offer spectacular views of the milky white beach.
Cavo Spada boasts facilities such as a lagoon-like swimming pool, three restaurants, several bars, boutique stores, two tennis courts and also indoor and outdoor gym facilities. To top it all, the hotel also has a fantastic spa. The resort genuinely fulfills all of your requirements and it is the perfect destination for a short or long stay.  In fact, the facilities are so good that Cavo Spada hosted the Sweedish Olympic team ahead of the winter Olympics.
While the property benefits from a sunny climate, there is plenty to do here in addition to lying on a sun lounger for hours on end! With a strong emphasis on health and wellbeing, daily activities on offer include aqua aerobics, pilates, yoga, gymnastics, jogging, stretching, swimming lessons and much more. I sampled the beach yoga and water aerobics and these activities helped to balance out my extra indulgence on the delicious Greek Cuisine.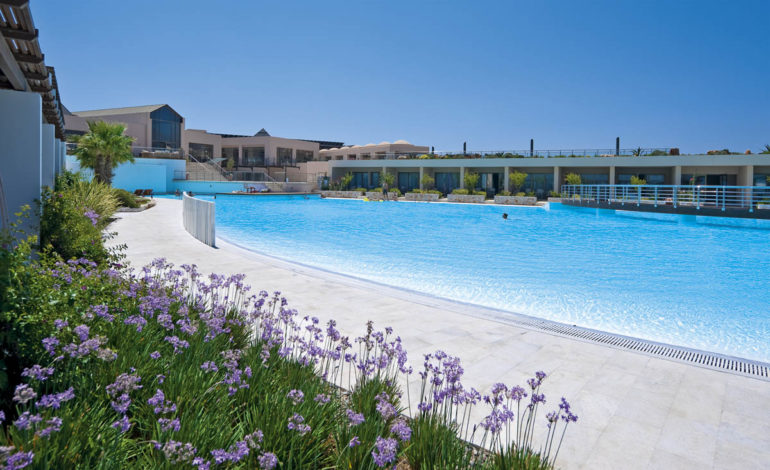 On that note, the dining options are excellent at this property and there is also entertainment in the evening. Once a week, you can enjoy live music with music styles varying from pop, jazz, light Greek music and more. With three restaurants available, there is no shortage of choice for the discerning food connoisseur. The Sea Line Beach Tavern serves Mediterranean and Cretan dishes at lunch time with a daily special on offer. This is perfect for when you are relaxing by the beach or pool and fancy an early or late lunch.  The traditional tzatziki and bbq Ocotopus on a bed of flava beans were personal highlights and these became rather a staple during my stay.
Azzuro is the Italian a la carte restaurant and this is seriously impressive. Tables are available on the intimate terrace or inside. With the latter, you can have a prime view of the open plan kitchen, which allows you to witness firsthand the chefs creating culinary masterpieces. The menu presents fine dining delights and rivals some of London's top restaurants.
The food at Cavo Spada really is excellent and  the variety is so great that you don't need to leave the resort for a break. However, if you choose to venture further afield, a mere 1km stroll or short taxi ride away is the village of Kolymbari. There is a range of restaurants here offering traditional dishes and fresh seafood and a lively bar on the port called 'On The Rocks', which is great for a pre-dinner cocktail or pint of the local beer.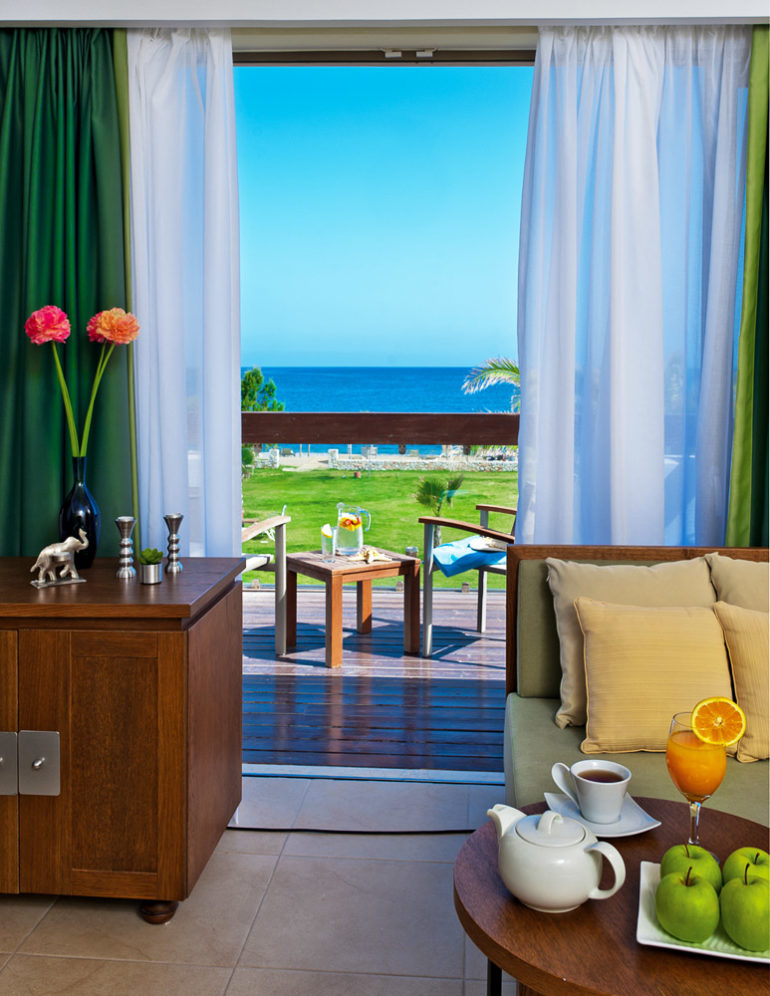 While holiday is all about enjoying plenty of delicious meals and letting your hair down, it is also important to have some relaxation time. The spa is an oasis of pleasure and pampering. It offers a large indoor heated swimming pool, Jacuzzi, Turkish bath (hamam) and Sauna. The range of beauty treatments available for both men and woman is vast with Anne Semonin as the signature brand. I particularly liked the Glowing Mother-to-be treatment and this is ideal if you choose Cavo Spada as a babymoon destination.
If you plan to bring children with you on your trip, Cavo Spada has a mini-club for those over three. There is a weekly program supervised by professional child care providers. So, if you want a couple of hours of relaxation in the sun or to take advantage of an exercise class, you know your little ones are being looked after.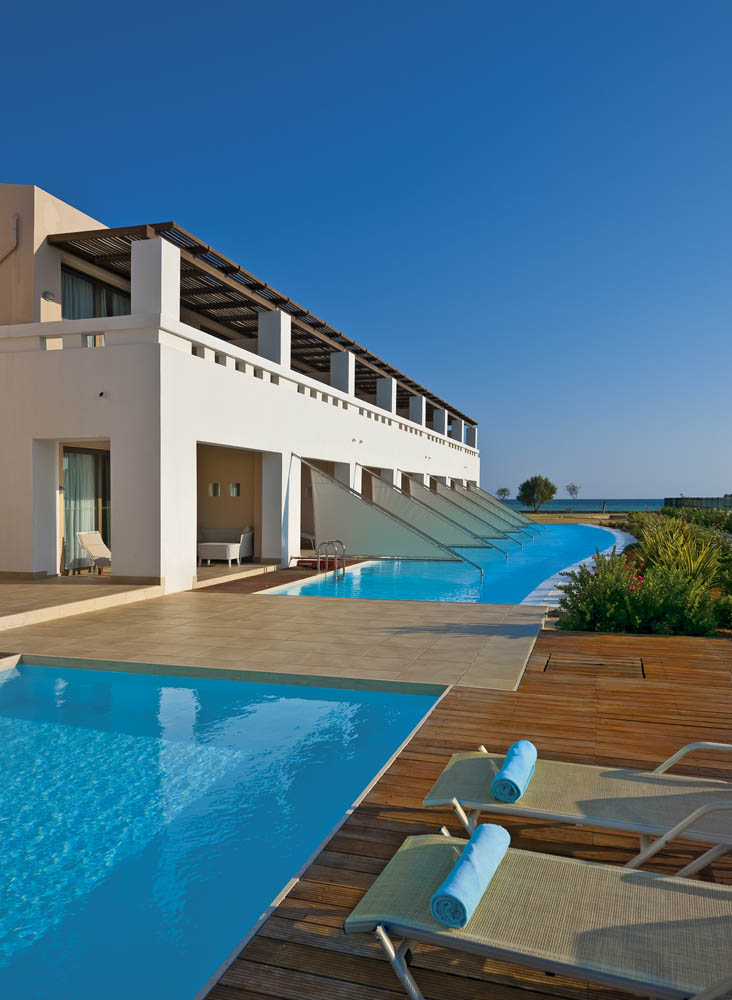 The team is also very happy to arrange excursions outside of the resort. These can range from olive oil or wine tasting to snorkelling and cultural explorations.  The resort can arrange some fantastic boat trips from the small port of Kolymbari. This enables you to travel up the coast and see Crete from a different perspective, which is great when the temperatures reach 34 degrees plus! There are also a few local boutiques and souvenir shops, although Cavo Spada does have a boutique store onsite.
Cavo Spada is a must visit destination for couples and families alike. Effortlessly making the very best of its incredible location, Cavo Spada is without question the perfect setting for a holiday that is sure to create a host of wonderful memories that will be savoured for years to come.
Rooms start from €120 (approx. £107) per night for a Deluxe Double Room with sea view. Find out more at www.cavospada.gr
---
Need more travel inspiration? Take a look at Sloaney Travel