Azura Benguerra Island: A magical honeymoon destination in Mozambique
Honeymoons are often associated with intimacy and seclusion and what better place to celebrate, than by visiting one of the most romantic, remote, destinations in the world – Benguerra Island, Mozambique. From start to finish, this retreat provides guests with the ultimate luxury experience for any special holiday.
Archipelago Charters will meet you at Villanculos airport and escort you to a private waiting lounge before you embark on a short journey to the island, via a private helicopter. The views from the sky during the journey are mesmerising. You can admire varying shades of turquoise water where the sunlight is reflecting off the sand and reefs that sit close to the surface of the sea.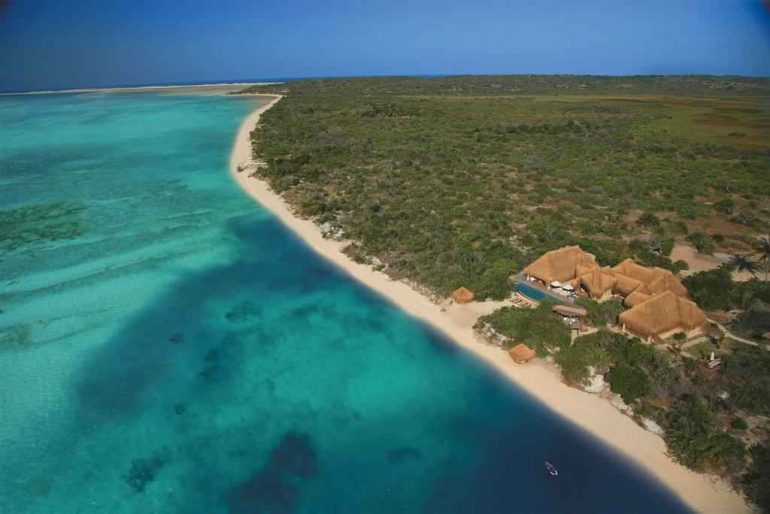 During the trip, our pilot told us that on some days you can even see magical sites such as dolphins and turtles on your transfer. After a mere 10 minute flight, we landed on Benguerra Island surrounded by white sand and glistening water. There is also a lush patchwork of forests, wetlands and fresh water lakes on this island. The idyllic scenery enforces a feeling of being totally removed from the rest of the world and part of your own little paradise.
Azura Benguerra is the kind of place that you dream about. This boutique resort compromises 20 'eco-chic' private villas that are nestled along one of the last undiscovered stretches of beach in the world. Each villa boasts a private pool, as well as a Mozambican Butler to look after your every need and your own romantic gazebo on the beach.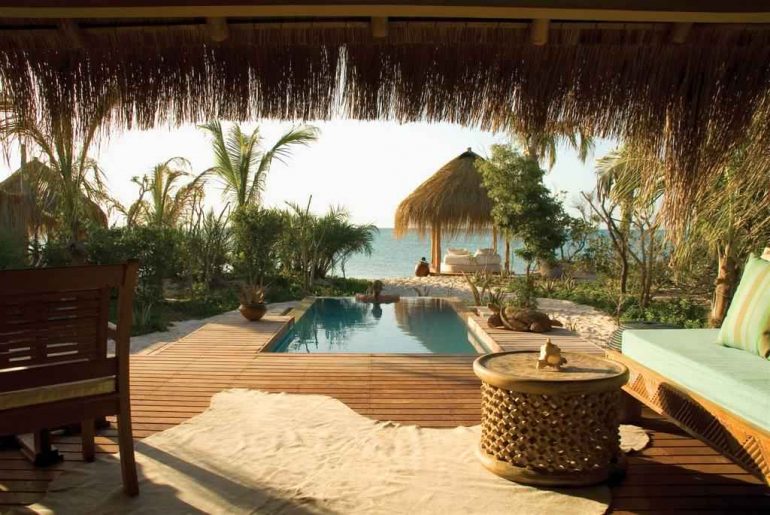 Days can be spent lazily bathing in the African sun, swimming, relaxing and enjoying long lunches with fresh food and free-flowing wine.  Alternatively, the activities and opportunities for exploration are endless. If you fancy embarking on an adventure, you can island hop around the rest of the Bazaruto Archipelago or enjoy a romantic picnic on a paradise island all of your own.
The Bazaruto Archipelago promises some of the best big game and reef fishing in the Indian Ocean and it attracts fishermen from all over the world. Azura offers chartered trips with a local knowledgeable guide to help you navigate the waters. If you are lucky, you can land a Yellow Fin Tuna and the chefs will prepare the catch for your next meal.
For those who prefer to admire the marine life, Azura has a fully equipped dive centre that offers snorkelling and scuba diving experiences no matter what your level of experience. Either way, it is well worth heading out to sea and enjoying the stunning scenery, above or below the water.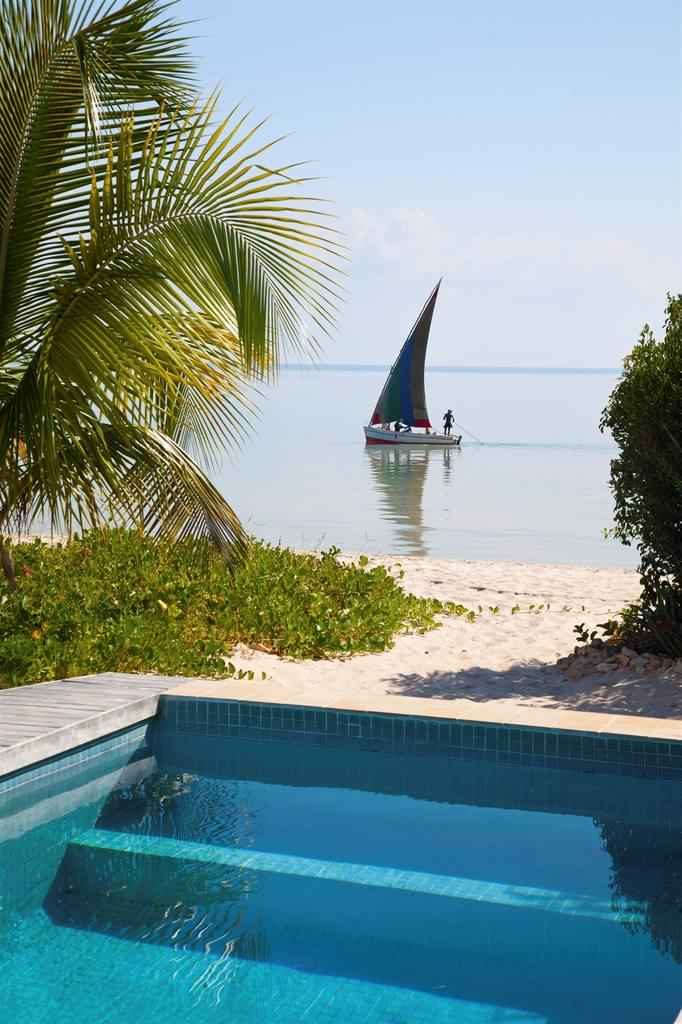 While the wonderful waters beckon during your stay, there are also plenty of other activities that you can enjoy on land while soaking up the sunshine. You can spend the late afternoon horse riding along the water's edge or head off to explore the island's hidden tracks. Even a gentle wander along the endless white sands, accompanied by a knowledgeable guide, will prove an enchanting experience.
As with many island resorts, Azura has a philanthropic goal of both protecting the environment and giving back to the local community, which is very important. This is evident through their relationship with the local community and this can be witnessed first-hand on an island safari drive.
You can visit the crocodile infested fresh water lakes on the North of the island, climb the tall sand dunes for uninterrupted, mile-long views and visit the local school and church to meet with people in the village. Azura really makes the most of local knowledge and on every exploration trip you will be accompanied by a guide from the community with extensive background information about the island. It means you can get a true feel for life in this part of the world and understand the history and nature in the area. It guarantees an authentic experience through taste, touch and sound!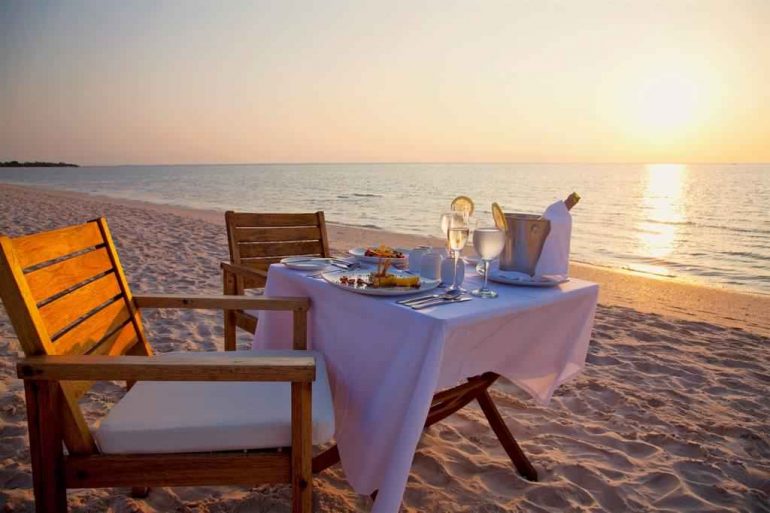 One of the most traditional sites in African waters – and something that you will witness a lot – is the traditional Mozambican Dhow sailboat. In fact, you can even watch the sunset aboard a Dhow cruise, which I thoroughly recommend. It means you can drift along with the ocean breeze and, if you plan ahead, you can ask your butler to pack your favourite tipple! 
In addition to indulging in the inspiring surroundings of the island, I recommend that you take some time to experience the spa facilities at this prestigious resort. Azura's signature spa treatments are based on local ingredients and traditions in order to attain the highest levels of relaxation and wellness.
The treatments take their inspiration from the very heart of Africa. Try a 'Butter Me Up' wrap using a unique blend of African body butters and oils, including the highly prized Mongongo Nut Oil, or a relaxing massage using the new beauty miracle, Marula Oil. For something different, why not book in for the Tribal Traditions massage, where olive and shea butter is poured all over the body and massage strokes mimic the beating of African drums. Nothing here is hurried so you can relax, lie back and be pampered. The environment is conducive to a tranquil break, where you can forget about every stress in life and escape the real world.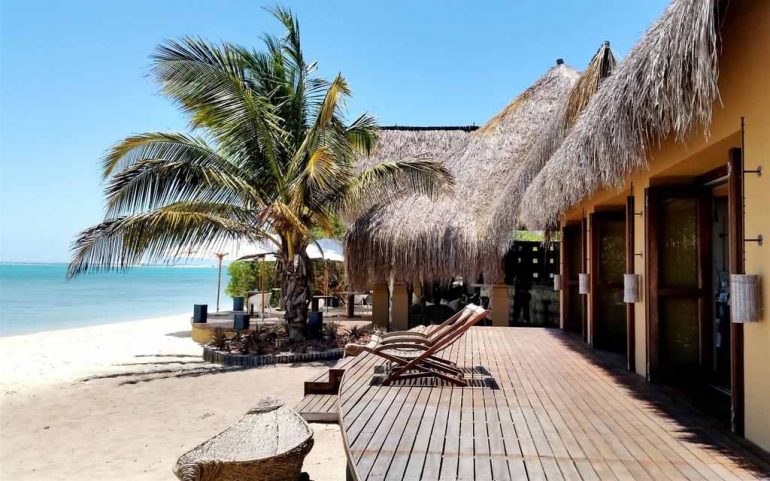 Although you are nestled within the comfort of an Azura retreat during your stay on the island, there is a concerted effort at this luxury property to provide a sense of variety, especially when it comes to food and wine experiences. During your stay, Azura aim for you to never eat in the same place more than once and this means you won't ever get bored. We enjoyed breakfast at the water's edge but you can dine in the restaurant or even at your villa. Lunch can be in the form of a picnic on a remote sand island and in the evenings, you can enjoy an intimate candle lit beach dining experience beneath the stars. Your Mozambican hosts take huge pride in their innovative dining set-ups and nothing is beyond impossible! 
The menus are based on what is fresh and available, with a focus on light meals, simple ingredients, and lots of fresh fish and seafood. The wine lists are influenced by South Africa and there are a host of delicious vintages to try.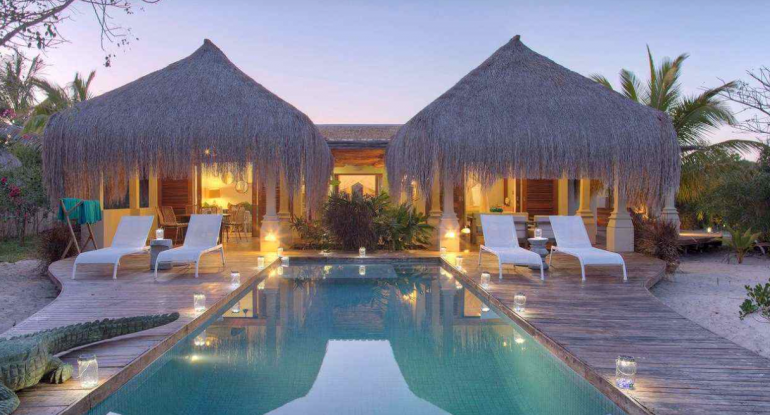 Whether you are looking for the perfect luxury honeymoon experience or simply to want to discover a hidden paradise for the ultimate relaxing getaway, Azura Benguerra Island is a heavenly find. From the moment that you take off to this destination in your own helicopter you will experience the best VIP treatment that is available in a fairy-tale location. This incredible paradise is somewhere that you must visit and I am already thinking of a special occasion that will warrant a return.
Book a visit to Azura Benguerra Island by calling +2711 467 0907 or emailing reservations@azura-retreats.com. You can find out more about this destination and other Azura Retreats by visiting the website: www.azura-retreats.com