A taste of summer at Finca Cortesin
It has been a while since The Sloaney Travel Team has visited Spain. A couple of years ago we set off on a 'Sunshine Tour' and explored the likes of Seville, Jerez de la Frontera and Marbella. This week, we returned to the Costa del Sol once again and stumbled across the beautiful golf resort, Finca Cortesin.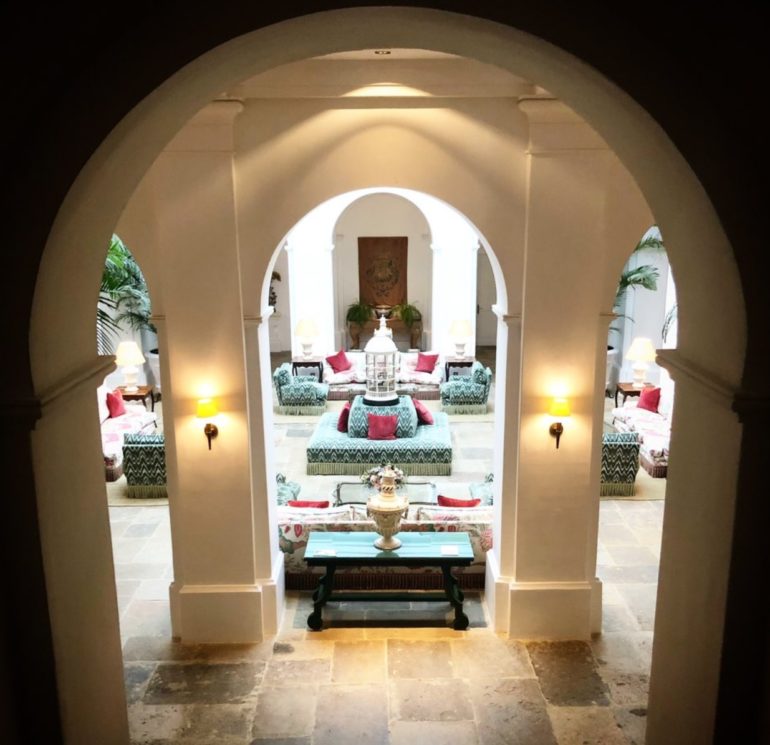 The luxury property features traditional architecture, with spacious suites and excellent on-site facilities. The world-class golf course is ranked top in Spain for customer service and it makes the most of its Andalusian setting, with the landscaping providing beautiful views of the sea in the distance. It is a challenging course for the higher handicapped golfer but enjoyable at the same time.
While a significant majority of the guests at Finca Cortesin are interested in playing golf, this resort also appeals to those who want to enjoy a relaxing getaway. The spa area is impressive. It features a large indoor pool that is situated within a stunning atrium. The glass windows help to project the light inwards, and this creates a welcoming environment that can be enjoyed throughout the year.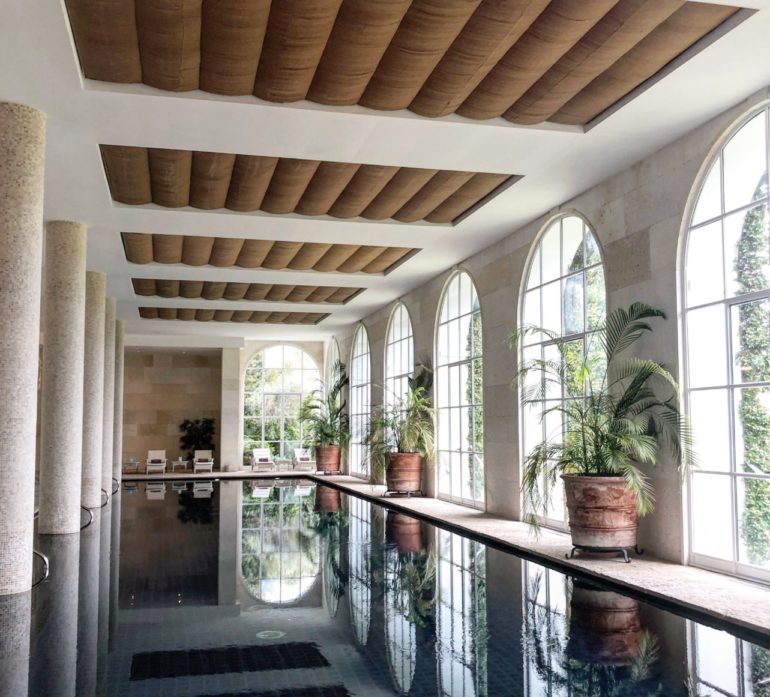 There are many treatment rooms, as well as a steam room and sauna. Meanwhile, the huge outdoor swimming pool can be enjoyed during high-season and this is surrounded by exquisite gardens.
For those who like time by the sea, a shuttle service runs every 15 minutes to the smart beach club, which is a short drive away. While the sand on this coastline is naturally dark and quite pebbly, Finca Cortesin provides its own sandy beach line, with loungers readily available for those wanting to admire the view. There is also another spacious pool located here and you can enjoy a range of seasonal dishes from the restaurant.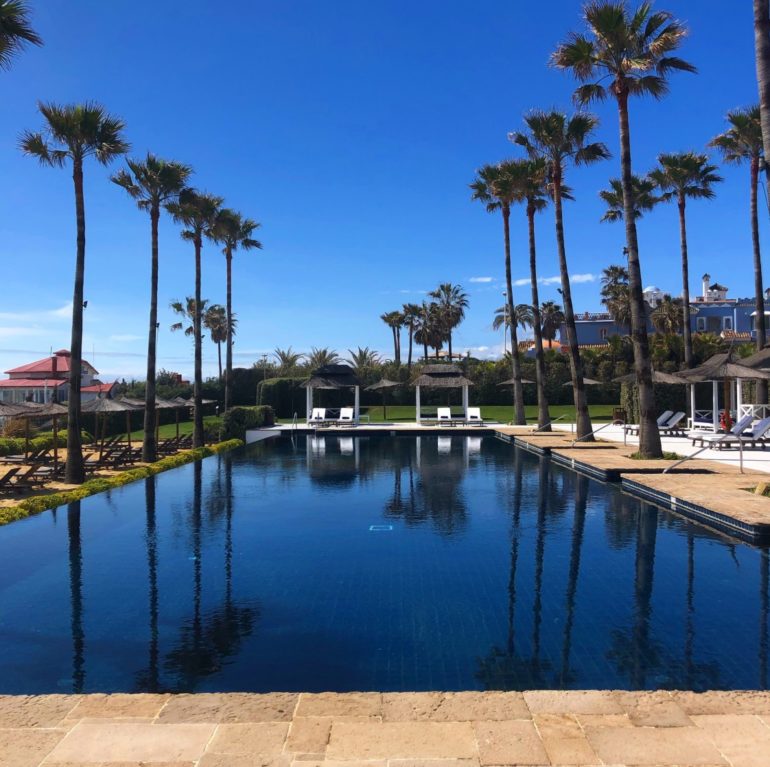 The resort is only about 45 minutes from Gibraltar Airport and it is also easily accessible from Malaga Airport. With a flight time of approximately two and half hours, this destination is ideal for those who want to escape the gloomy British weather and get summer started early.
See more pictures on our Twitter and Instagram feeds. You can find out more about the resort and book at http://www.fincacortesin.com/