A luxurious country escape at Danesfield House Hotel and Spa
By LAURA TOOGOOD
—
Nestled on a hillside overlooking the pretty village of Marlow is the stunning Danesfield House Hotel and Spa. This hotel is ideal for those seeking to enjoy a luxurious and peaceful getaway. Although it is located only 30 minutes away from central London, the property allows you to switch off entirely from hectic city life and indulge in the English countryside.
An impressive avenue of trees greets you when you arrive at Danesfield House Hotel and this regal destination offers spectacular views of Buckinghamshire from its perfectly manicured gardens, which overlook rolling hills. The hotel is especially remarkable at Christmas time because it embraces the festivities in a sophisticated a traditional way. The huge roaring fireplace is a key feature of the drawing room and the ideal place to sit on a cold wintery day.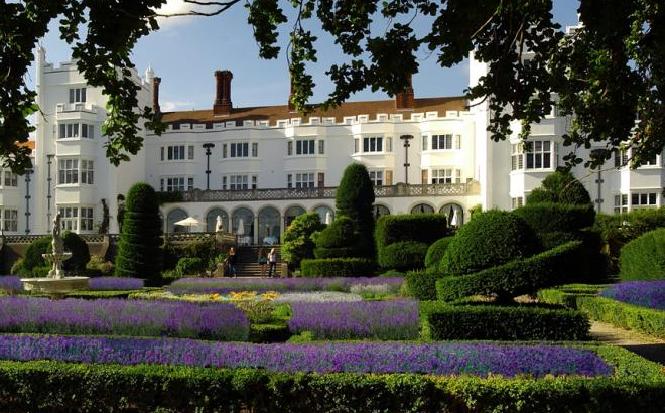 The hotel is typical of an old fashioned country house and the décor celebrates English heritage. There are 79 bedrooms and suites in total and each of these has been individually designed to make sure that every guest has a unique experience. While the property is very traditional, some of the newer suites inject a more contemporary feel to the hotel. Some have fireplaces hanging on the walls and boast modern interior furnishings; meanwhile, other rooms include four poster beds.
The gardens are beautiful at Danesfield House Hotel and Spa. The River Thames is a backdrop to 65 acres of landscape gardens and parkland. Needless to say the terrace is a popular place to sit on a warm summer evening but the gardens are also pretty to explore during the autumn and winter months. A short walk will lead you to the Italian and water gardens, as well as the tennis court and croquet lawn.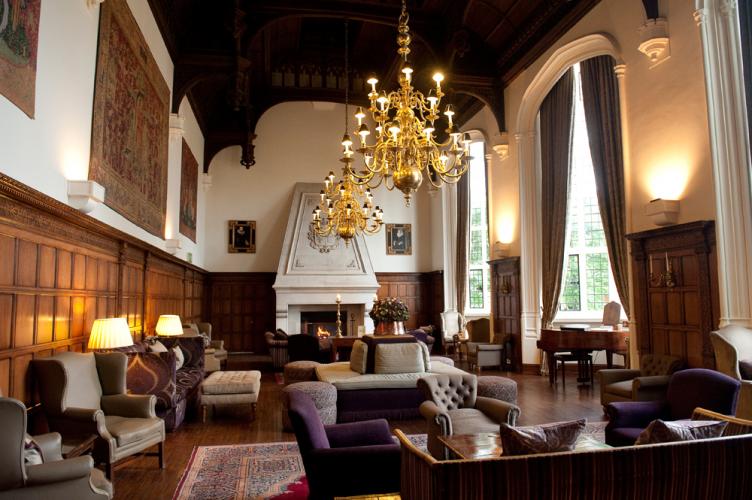 Many people visit Danesfield House to spend some time at Spa Illuminata. This is the sister spa to Spa Illuminata in Mayfair and it offers an excellent selection of treatments. The award-winning spa has a strong focus on general wellbeing and relaxation. I enjoyed a facial and it was one of the best facial treatments that I have ever experienced.
Products from the Aromatherapy Associates range were used, although you can select a different brand if you desire. The massage techniques used were excellent and made it standout from other similar treatments. The results lasted for many days and I highly recommend booking a facial treatment by Sophie at the Danesfield House Spa.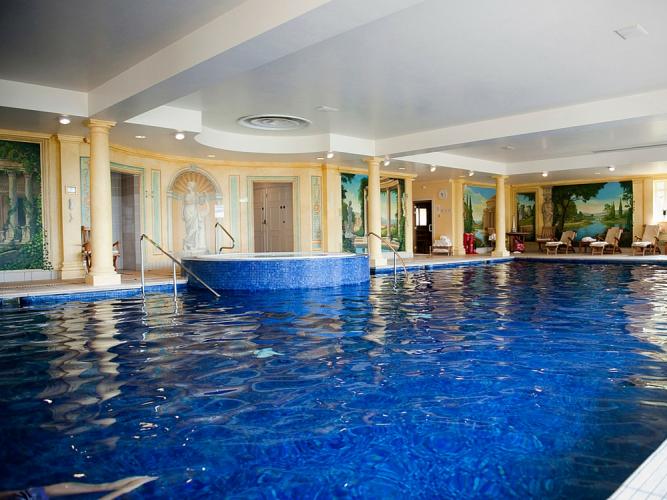 Afterwards you can enjoy the relaxation room or sit by the pool. The indoor pool is 20 metres long and surrounded by loungers. There are beautiful pictures emblazoned on the walls and there is also a large Jacuzzi. Many people visit just for a day to make the most of the excellent beauty facilities but if you stay overnight you can also enjoy the bar and dining at Danesfield House too.
The Restaurant is known for providing great food that is also relatively simple. The Oak Room is the main dining area and it was designed by Anouska Hempel. The cream walls are complemented by lavish furnishings and ornate ceiling decoration to create a grand setting. Chef Billy Reid uses seasonal produce to create an enticing menu that includes refined versions of British favourites such as fish and chips. The menu changes often and reflects the time of year.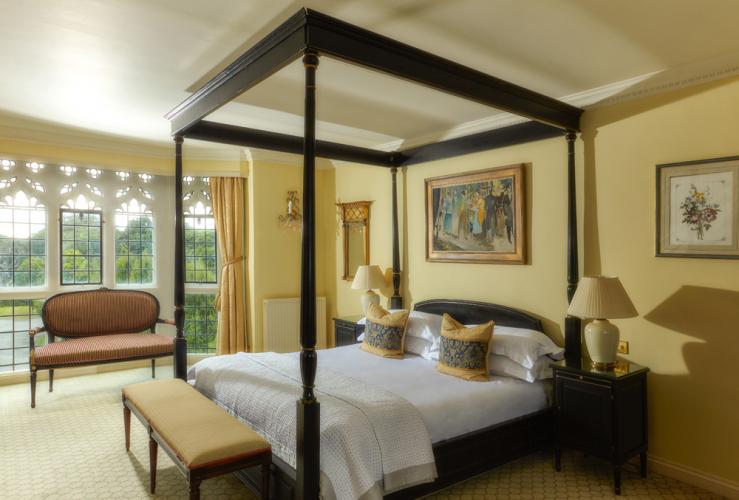 Before sitting down for dinner, you must try a cocktail at the bar. The cocktail list is extensive and Pommery is the house champagne for those who want to sip some bubbles.
Overall, Danesfield House is the perfect destination for a weekend away or a mid-week stay in the run up to the winter holiday season. It is particularly enchanting at Christmas time and a visit now will certainly help you embrace the festive spirit.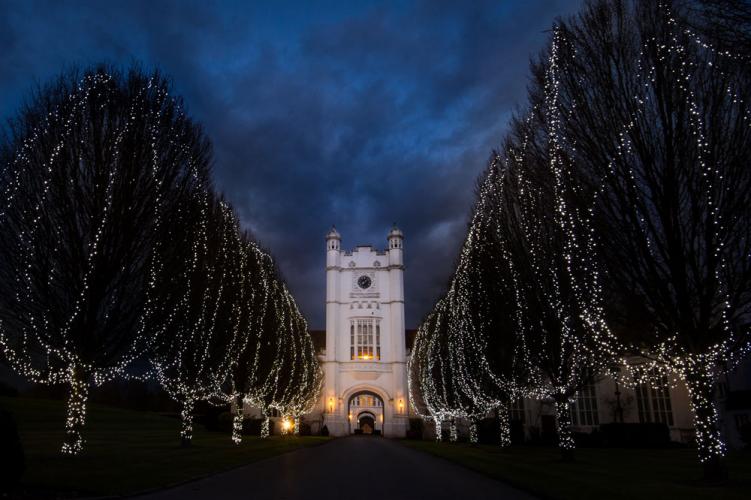 Danesfield House Hotel and Spa is located at Henley Road, Marlow-On-Thames, Buckinghamshire, SL7 2EY. Book by calling 01628 891010 or emailing enquiries@danesfieldhouse.co.uk. More information can be found at https://danesfieldhouse.co.uk.