Latest news from Aston Martin: Customisation, racing and a Royal visit
NEWS RELEASE
---
DBX meets the Dark Art of Customisation
The first Aston Martin SUV has been treated to a touch of personalisation magic through the bespoke Q by Aston Martin team. Highlighting the rule-breaking customisation achievable with Q by Aston Martin, the DBX teases its darker side ahead of the Geneva International Motor Show.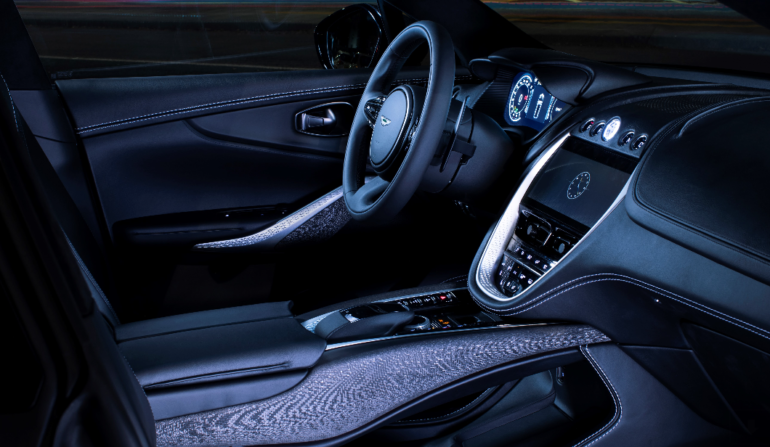 ---
The Power of Valkyrie unleashed
Aston Martin Red Bull Racing drivers Max Verstappen and Alex Albon had their first taste of the revolutionary hypercar at Silverstone. Demonstrating the gathering pace of the Vakyrie testing programme, the first three verification prototypes took to the track at the home of British motorsport.
---
HRH The Prince of Wales visits St Athan
A very special pre-production DBX received the Royal seal of approval when The Prince of Wales applied its wings during his visit to the new St Athan facility earlier this month. Accompanied by a group of Aston Martin apprentices and local school children, His Royal Highness presented St Athan with a plaque to commemorate this royal visit.