Rolls-Royce announces shortlist for Young Designer Competition
Rolls-Royce Motor Cars has revealed the shortlist of its Young Designer Competition, which has attracted more than 5,000 entries from children aged 16 and under in more than 80 countries around the world.
The special competition was launched back in April to encourage a new generation of designers to design their dream Rolls-Royce of the future, and bring their automotive dreams to life while living under Covid-19 self-isolation and social-distancing restrictions.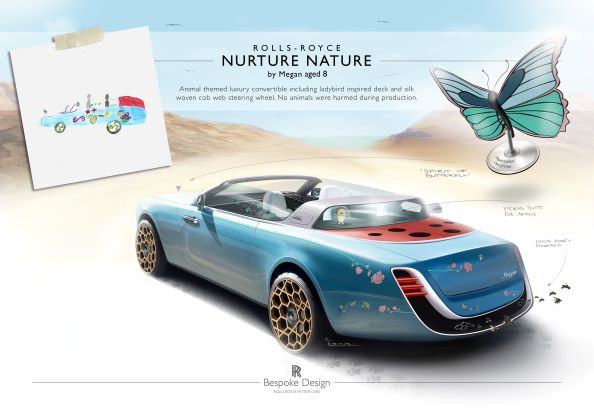 From these entries, the Rolls-Royce Design team has selected shortlisted entries, which are available to view in a special online viewing room: https://rolls-royceyoungdesignercompetition.com/. The overall winner will be announced in mid-July.
The marque's Design team will judge all entries and select an overall winner, who will receive a digitally rendered illustration of their design, as well as a chauffeur-driven journey in a Rolls-Royce Phantom for their first day back to school, with their best friend. Two additional prizes will be awarded to one lucky UK entrant; travel to school in a chauffeur-driven Rolls-Royce and a new Greenpower electric car kit will be donated to the recipients' school, thereby enabling participation in the Greenpower Challenge – the UK's number-one motorsport competition for schools across Britain. Runners-up will also receive a hand-signed certificate from Torsten Müller-Ötvös, the Chief Executive Officer of Rolls-Royce Motor Cars.