Aston Martin unveils the new Vantage Roadster
NEWS ¦ PRESS RELEASE
---
The heartbeat of Aston Martin's sports car range just got that little bit faster with the introduction of the new Vantage Roadster. Joining the Vantage Coupe, which was launched in 2018, this convertible model amplifies the emotional appeal of a model renowned for delivering a compelling blend of potent performance, outstanding dynamics and everyday usability.

Testament to the uncompromising design, engineering and execution of this scintillating open-top two-seater, Vantage Roadster shares the Vantage Coupe's absolute commitment to driving thrills. Powered by Aston Martin's 4.0-litre twin-turbo 510PS/685Nm V8 engine and mated to an 8-speed ZF automatic transmission, Vantage Roadster accelerates from 0-60mph in just 3.7sec and is capable of 190mph with the roof raised.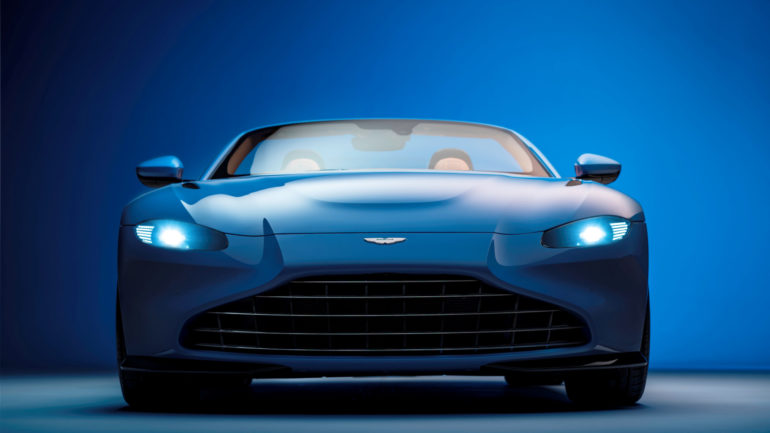 While Vantage Roadster mirrors the Coupe's exceptional tactility, pace and cornering performance, the design of the body is very much its own. The tautly tailored fabric hood features a compact powered Z-fold mechanism that ensures rapid operation (lowered in 6.7 or raised in 6.8 seconds at speeds of up to 50kmh/31mph).  
An impressively low stack height pays the double dividend of allowing Aston Martin's award-winning design team the latitude to create a seamless rear profile with minimal impact on the Roadster's luggage space. Indeed, with a boot capacity of 200-litres, it is possible to stow a full-sized golf bag and accessories.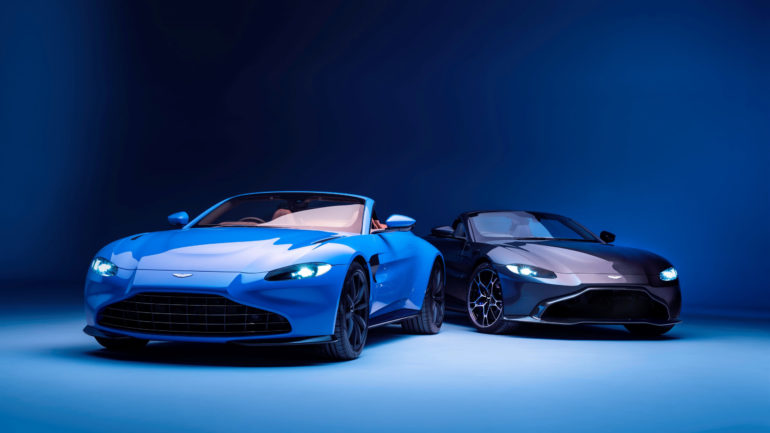 Aston Martin President and Chief Executive Officer, Dr Andy Palmer, said of the Vantage Roadster: "Open-top Aston Martins are always firm favourites with our customers, so it's very exciting to introduce the Vantage Roadster. For many, driving with the roof down is the true definition of the sports car experience as it truly brings your senses to life. Vantage has always delivered the purest of thrills, but in Roadster form that adrenaline rush is set to go to the next level".

Contact your local Aston Martin Dealer for more information about the exhilarating new Vantage Roadster.