Mum Diary: The Osprey Poco AG Premium is the ultimate child carrier
As the weeks pass, Baby is becoming bigger, more mature and is really enjoying spending as much time as possible outdoors. I am also feeling much more mobile myself and as my fitness returns, I am planning some action-packed adventures.
One of the adjustments that I have made as a new mum is to make sure that my exercise routine incorporates Baby, so that we can both spend some time bonding during a workout and enjoying the fresh air. This has meant doing a lot of walking and not just flat pavement walking. I am talking hiking and serious hills. In fact, our first staycation saw us venture to the beautiful Brecon Beacons in Wales where we tackled the steep inclines that lead to Table Mountain and enjoyed spectacular countryside.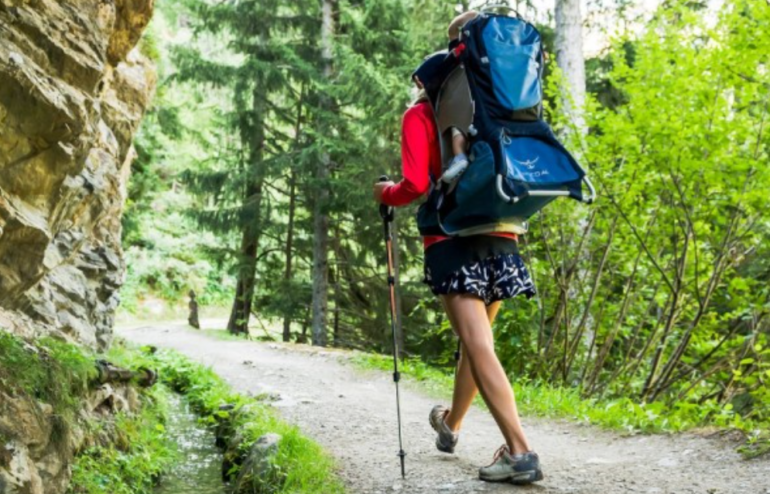 I have also already booked our first skiing trip and plan to take Baby on some alpine adventures. Walking in the Alps is one of my favourite activities and I am sure that she will enjoy it just as much as I do.
In order to undertake all of our exciting escapades, it is vital to have the right equipment. Using a good child carrier is crucial, especially as she becomes heavier. It is so important to have the correct weight distribution and also use a carrier that can incorporate enough of the baby essentials that you need to take with you on a trek.
This is where the Poco AG Premium features in our lives. This is a truly outstanding piece of kit and Osprey produce child carriers that are superior in the market. The Poco AG Premium has been designed with incredible precision and is an indispensable item for those who want to make the most of the great outdoors with their little one. Whether it is walking through the British countryside or embarking on a future alpine excursion, the Poco AG Premium needs to be part of your family apparatus.
The carrier is equipped with an AG AntiGravity 3D suspended mesh backsystem and it provides higher levels of comfort and ventilation than any other design. In order to prevent injury or muscle strain when carrying your little one, weight distribution is important and this product has been designed to give both the carrier and the child being carried the best possible comfort that can be achieved. The impressive framework gives you a brilliant experience and transforms walking with little ones.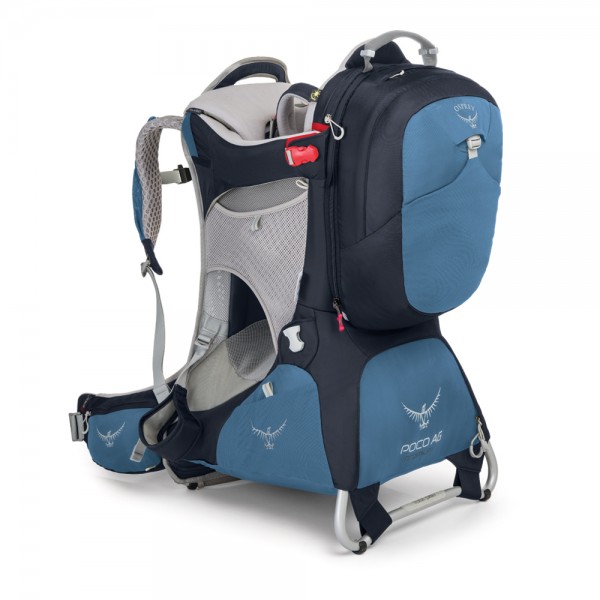 The adjustable straps feel very luxurious and have a good amount of padding. They also allow you to alter the carrier easily for both parents or anyone else who wants to carry Little One. You can achieve a bespoke fit that can suit the different builds of men and women.
For your Little One, there is an excellent safety harness and adjustable foot stirrups, which can be changed as your child grows. The side pockets can be used for a water bottle for mum or a bottle of milk and there is also a larger area so that you can pack other items for an excursion.
I am always aware of the sun and recently bought some baby sunglasses for our pram walks so that I don't have to keep moving the adjustable brolly on the pram so much. The Poco AG Premium carrier has a Poco Sun-Shade, with an SPF50 rating, to help protect Little One from harsh rays and there is also a raincover for wetter days.
The Poco AG Premium is super swish and the Ferrari of child carriers. Sturdy but lightweight, it is smart and impeccably designed. I can't recommend it highly enough.
The Poco AG Premium is available from Osprey and is priced at £320. It is available to purchase online here and is stocked in many leading outdoor activities stores across the country, such as Blacks, Snow+Rock and Cotswold Outdoor.