Essential baby products for summer  
With the heatwave looking set to last, it is really important to look after your baby's skin. Whether you are holidaying at home in the beautiful sunshine, or heading abroad for some extra heat, here are some holiday essentials to pack for your little one…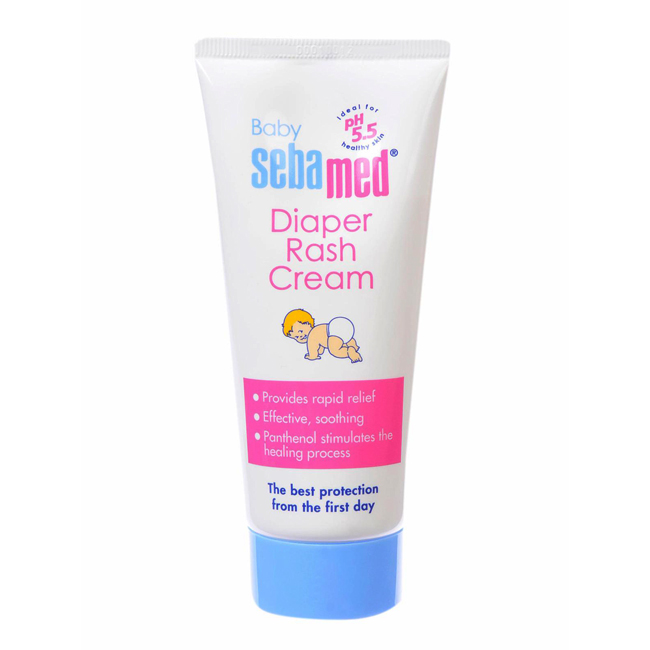 Sore bottoms are never nice at any time of the year, but nappy rash can become even more aggravated in the summer. Sebamed Baby Diaper Rash Cream is a great product for fighting any soreness and it has the same pH 5.5 value as healthy skin.
Meanwhile, for those extra-messy nappies, Sebamed Baby Cleansing Bar is the perfect accompaniment to carry around when your little one needs an impromptu wash whilst on-the-go.
Sun cream is important even in the mildest rays. Edelweiss Sunscreen Lotion SPF 50 has organic virgin coconut oil and shea butter protect the moisture level in young skins.
We love the Weleda Calendula Shampoo and Body Wash and it comes as no surprise that one bottle is sold every two minutes! This hero product is a multi-use wash that can work for the whole family.  So, if you are bathing with your little one, you can also use it!
Calendula Weather Protection Cream is ideal for using in any climate and contains organic almond oil, nourishing lanolin and a soothing extract of organic calendula.
Meanwhile, Sebamed Baby Cream Extra Soft offers intensive protection for delicate baby skin. It safeguards against harmful environmental influences and forms a protective film against dryness and irritation.
Products start at £2.79 and are available online at Weleda.co.uk and www.sebamed.co.uk