Little Sloaney: Horniman welcomes ELMER and Friends exhibition
As if by magic… Mr Benn, Elmer the Patchwork Elephant and Not Now, Bernard appear at the Horniman for its latest exhibition aimed at younger visitors under seven – ELMER and Friends: The Colourful World of David McKee.
ELMER and Friends features beloved characters created by the late author and illustrator David McKee spanning 50 years, with original artworks displayed alongside cosy reading areas and dressing up opportunities. Visitors can step into this colourful world at the Horniman from now until the 16th of April 2023.
ELMER and Friends is a major retrospective of David McKee's striking illustrations and celebrates over 30 years of Elmer the Patchwork Elephant. First stop is Elmer's world, where visitors can walk through Elmer's jungle, encountering characters and stories along the way. As well as illustrations from the Elmer series there's original artwork from McKee's other children's classics Not Now, Bernard and Mr Benn, an original storyboard of King Rollo and the opportunity to visit the fancy dress costume shop featured in Mr Benn.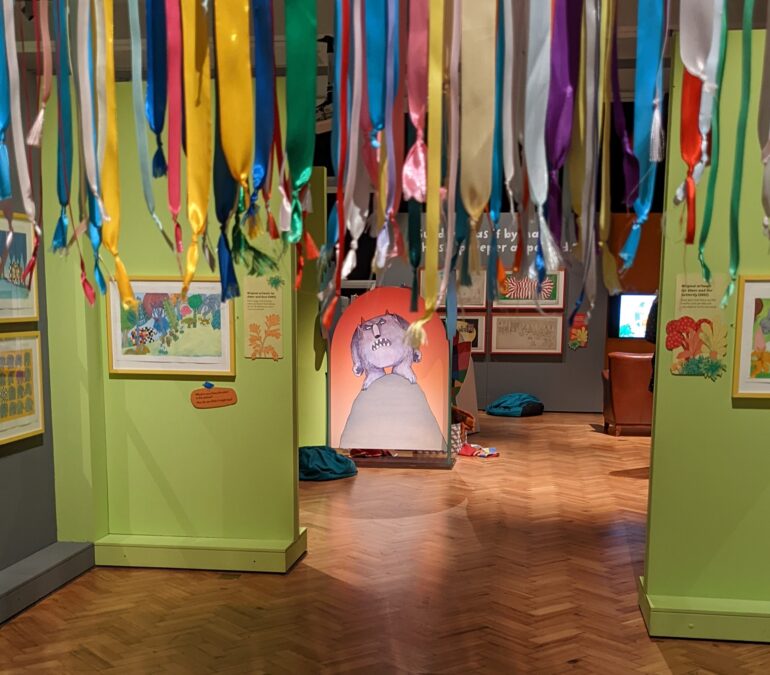 A dedicated area of the exhibition has been co-produced with Seven Stories' Young Producers highlighting its organisational commitment to working collaboratively with children and young people.
Elmer the Patchwork Elephant is a picture book favourite for young children. They will also recognise the cautionary tale Not Now, Bernard, while their adults can take a trip down memory lane and revisit the realm of childlike King Rollo and join Mr Benn as he leaves his house at 52 Festive Road, London to embark on another adventure.
Elmer remains one of the most widely read children's book series of all time, selling over 10 million copies worldwide since it was first published by Andersen Press in 1989. Written and illustrated by celebrated children's author and artist David McKee, the Elmer books have been translated into more than 50 languages and now new books, toys and clothing add to the world of Elmer the Patchwork Elephant.
Tickets to see ELMER and Friends: The Colourful World of David McKee cost: Child £3, Adult £5.50, Family of 3 (1 adult) £9, Family of 4 (up to 2 adults) £13.50. Prices include voluntary Gift Aid donation. Book online at horniman.ac.uk Horniman Members and Benefactors enjoy free, unlimited visits to the exhibition as a special additional benefit of their annual membership. For information on how to become a Member see horniman.ac.uk/plan-your-visit/membership/.