Indeora hand sanitiser helps nourish your skin while keeping your hands clean
Hand sanitiser has become an essential item for our handbags and it looks like it is here to stay! We are loving the hand sanitiser that has been launched by Indeora.
This brand has created an elegantly bottled product that is perfect for helping to clean your hands, while you are on the go.
Indeora was recently nominated in the Vogue 2020 Beauty Awards for Best in Wellness. The sanitiser product has been created to care for your skin, whilst also keeping your hands as hygienic as possible.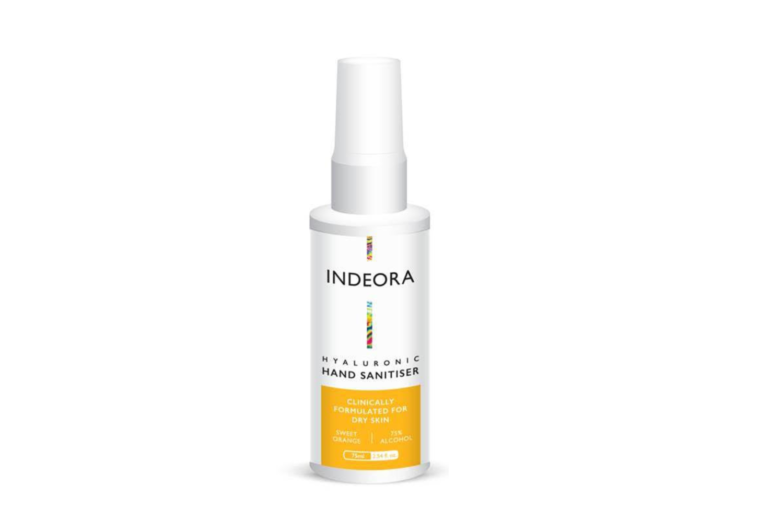 Eimear Tully is the brains behind it. She was inspired to make the product after seeing how dry and irritated her husband's hands were getting from working in a hospital.
Her research and development team tested numerous natural ingredients and formulated a winning alcohol based (75%) combination of skin hydrating Sodium Hyaluronate, nourishing Bisabolol Oil with a touch of zesty sweet orange peel oil.
This is currently our go-to product for helping to keep our hands as clean as possible when venturing out and about. It is easy to use and definitely more caring on the skin than some of the harsher versions on the market.
Visit www.indeora.com for more information. Indeora Hyaluronic Hand Sanitiser £7.95.