Fitness First help counter the January Blues! 
By KATIE ANN LAMB
Fitness First are helping us to kick the January Blues by partnering with health and fitness Instagram sensations Zanna Van Dijk (pictured below), Clean Eating Alice, and Bradley Simmonds. They are all fighting to boost the nation's mood and help battle the post-holiday lull by hitting the gym and getting those endorphins flowing.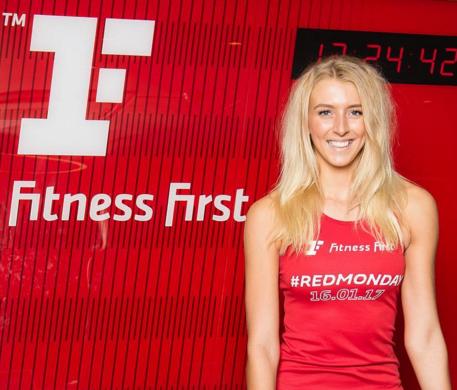 The trio will all be launching the brand new and exclusive class SHRED at three central London clubs. Fitness First's new group exercise programme combines compound lifting with HIIT training. The training programme is based around the following five disciplines of athletic performance.
·         Speed
·         High-intensity
·         Resistance
·         Endurance
·         Dynamic
The launch coincided with Blue Monday this week. Blue Monday dates back to 2005, when UK psychologist Cliff Arnall created a formula to calculate the most miserable day of the year. Lack of sunshine, holiday debt, failed New Year's resolutions and minimal motivational levels result in being at our most depressed and least active on the third Monday of the month of January.
But with that behind us now, it is a case of onwards and upwards! You can focus on a positive, healthy attitude thanks to this new regime from Fitness First.
Find out more at www.fitnessfirst.co.uk