Country sports come to London
As the days get shorter and the trees start to turn, St James's Hotel and Club look to English tradition to make the very most out of Autumn in London. Launching this October and running until the end of November, the hotel is delighted to be partnering with Purdey, leading craftsmen of the world's best rifles and shotguns. St James's will be collaborating for a day shooting at the West London Shooting School, before a sumptuous game tasting dinner by William Drabble at the hotel's very own Michelin star restaurant.
Bringing the English countryside into the capital, the hotel will be offering guests the chance to experience a shoot with Purdey's world renowned hand-crafted guns; joining a tradition of gunmaking excellence that goes back over two centuries. With expert tutors on hand, a two-hour session at the West London Shooting School is ideal for both shooting novices, as well as those accustomed to the sport.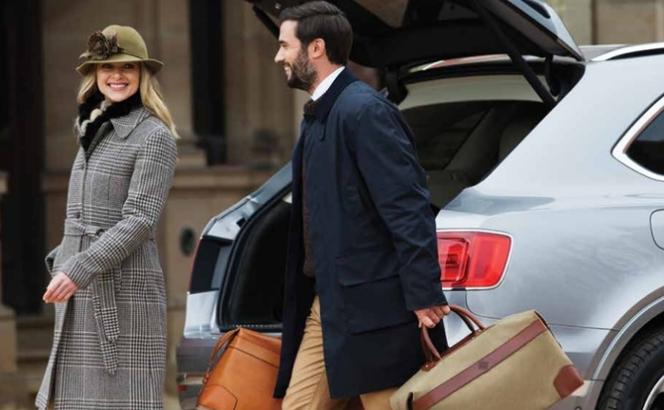 William Drabble, Head Chef of Seven Park Place, one of the smallest Michelin starred restaurants in Europe, is on hand with an Autumnal feast, making the most of the season's delicacies. With grouse, venison, mallard and indulgent white truffle, the menu will be a celebration of British gastronomy, made with some of the finest game this country has to offer.
St James's Hotel and Club, originally one of London's most exclusive Gentleman's Clubs, is nestled in a quiet corner of bustling Mayfair, next to London's idyllic Green Park. In keeping with their ethos of style and heritage, throughout the shooting season, Philip Treacy, leading milliner, will be exhibiting his creations for Purdey in the hotel. In a range of sumptuous Autumnal colours, his handcrafted, feathered designs make an elegant addition for both town and country and will be available for purchase through St James's Hotel and Club as well as in-store at Purdey's in Mayfair.
Guests of St James's Hotel and Club will have the best of worlds this Autumn; country pursuits and sporting adventures in the heart of the city, a Michelin starred game dinner, and a luxurious stay at one of London's historic hotels – and all topped off with a gorgeous hat!
An overnight stay at St James's Hotel and Club, with a lesson at the West London Shooting School, and a Game Dinner at the Michelin Starred Seven Park Place starts from £523 per night
. 
Book at www.stjameshotelandclub.com or by calling +44 20 7316 1600.