Contents of Aynhoe Park available at auction
An amazing opportunity has arisen to own a true piece of English history, as the contents of the 17th century Grade I Palladian country house, Aynhoe Park in Oxfordshire, are to be offered by Dreweatts in a two-day auction titled, Aynhoe Park: The Celebration of a Modern Grand Tour, on Wednesday January 20th & Thursday 21st, 2021.
The celebrated family home of James and Sophie Perkins, which recently achieved the global accolade of 'Best Venue' and has played host to celebrities from the music, film and fashion worlds, is set to draw world-wide interest.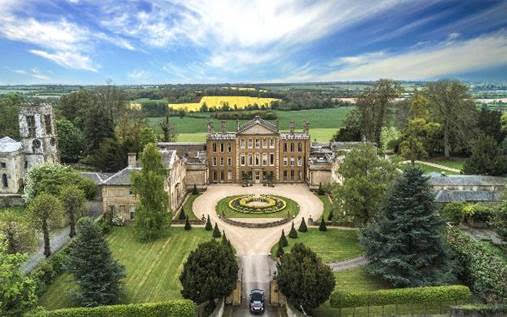 The Aynhoe Park Estate has been the project of businessman and entrepreneur James Perkins and his wife Sophie. Their passion for restoration and collecting is evident throughout its' carefully-curated rooms. Over the last two decades, James has been responsible for large-scale restorations at prestigious historic buildings across the country. A number of his projects, including Aynhoe Park, have been recognised for their innovation, sensitivity and architectural ambition.
On purchasing the property in 2006 James set about combining 21st Century living with architectural integrity, a responsibility that he felt was important to the legacy of the house. The restoration is now complete. Aynhoe Park was remodelled by the eminent Baroque architect Thomas Archer (1668-1743) who created adjoining wings to form the dramatic forecourt to the North façade.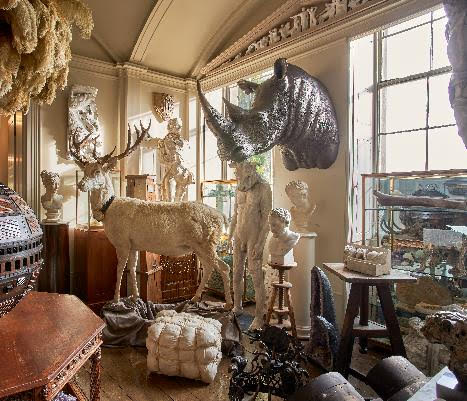 However, the interiors at Aynhoe Park were laid out in c. 1800 by Sir John Soane (1753-1837), for William Ralph Cartwright (1771-1847). Soane added grand arch screens, linking the house to Thomas Archer's newly created wings. The estate was to remain in the Cartwright family for many years.
Walking around the house, you are transported around the world via artworks, books, sculpture, furniture, taxidermy, modern design and curiosities such as a triceratops skull and an Orient Express trunk! The interiors contain a mix of periods, styles and textures, which are simply breath-taking, as you step through what feels like a museum crossed with a fantasy world.
Notable works in the grand, beautifully proportioned rooms, is a collection of classical 'Grand Tour' plaster sculpture, a fascination for which James has had since childhood, having brought his first ever piece as a child with his pocket money – a newly-cast bust of Apollo. This instigated a cast collection spanning more than 25 years and is the largest collection known to be in private hands – many of these will be offered in the sale. 
For a sneak preview of the inside of the house and a quick taster of some of the contents on offer, click here: https://www.youtube.com/watch?v=XhDcf9F9Tno