Belmond and Bowdens design RHS Chelsea Flower Show's largest ever display
Belmond and Bowdens create a historic first at Royal Horticultural Society (RHS) Chelsea Flower Show in 2016 with the largest ever display since the show began 102 years ago. A 1920s carriage from Belmond British Pullman sets the scene for a unique exhibition telling the story of discovering plants throughout history. Built in 1929, 'Zena' carriage reflects an era when trains pioneered the way for travellers to cross international borders enabling plant hunters of the time to unearth new and exotic species.
Created by multi-RHS gold medal winning, Bowdens, the dramatic 6000 square foot show garden will be centred around 'Zena', in the prestigious Monument site of the Great Pavilion. Visitors will be able to step through rare jungle ferns on Platform 1 and 'depart' on a plant collectors journey around the world from Platform 2. Rare plant specimens will be on display including distinctive jungle ferns, tree ferns from New Zealand, neat hosta plants, orchids and bamboo from the East as well as the oldest fern book in the world, dating back to 1705.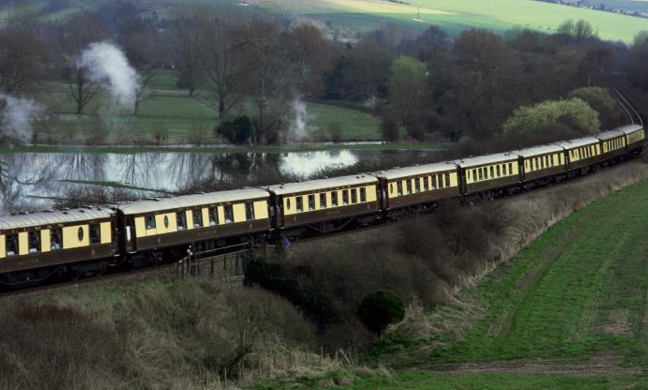 "The display will be a magnificent feast for the eyes. The impressive British Belmond Pullman carriage set amongst the rich flora and fauna will create a display which has never been seen before and will take visitors on a journey evoking the golden age of travel" Commented Tim Penrose, CEO, Bowdens.
"We are both inspired and excited by the opportunity of 'planting' one of Belmond British Pullman's historic carriages at RHS Chelsea Flower Show.  It will be a unique and challenging logistical manoeuvre when we transport 'Zena' to RHS Chelsea Flower Show in May and we are looking forward to taking part in such an iconic event." Comments Gary Franklin, Managing Director, Belmond Trains & Cruises.
Sister train to Venice Simplon-Orient-Express, Belmond British Pullman offers luxury day trips year-round from London Victoria; one of Belmond's six luxury trains around the world.
Belmond is exhibiting with Bowdens at RHS Chelsea Flower Show from 24-28th May 2016. For more information please visit Belmond.com or www.rhs.org.uk/chelsea. The Chelsea Flower Show is a highlight on our British Summer Social Season Guide – the ultimate guide to The Season.