Goffs London Sale marks the start of Royal Ascot week
Royal Ascot week has arrived! The world's most famous horse racing meet is a highlight on the Sloaney Season calendar, which pinpoints the most prestigious events of The Season. Although the racecourse opens its gates tomorrow, the anticipation and atmosphere will be electric at tonight's Goffs London Sale, which is held in association with QIPCO. The event marks the start of a fantastic week of racing and is known as the official 'curtain raiser'.
Over 1000 invited guests will converge on The Orangery at Kensington Palace, including investors and racing aficionados from all corners of the world ready to buy into a selection of the highest quality thoroughbred racehorses. However, this is a sale with a difference. Buyers are offered the unique and unprecedented opportunity to purchase a racehorse that is due to run at Royal Ascot the very same week.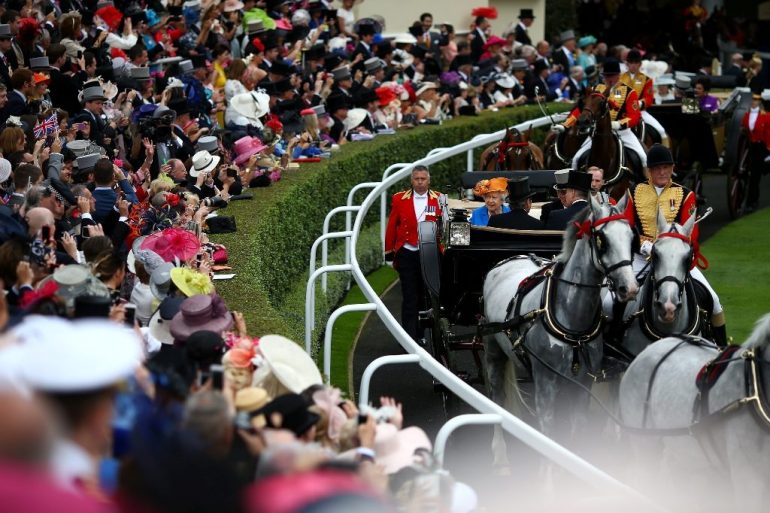 Henry Beeby, CEO of Goffs, orchestrated this remarkable opportunity and he has highlighted the calibre of this year's sale: "Once again, we are putting together a boutique catalogue of up to 30 top quality thoroughbreds with the focus on those engaged in races at the Royal meeting. To host a sale where you can buy a horse on Monday afternoon and see it race the very same week in your own name and in your own colours was an ambitious plan when we set out."
While it may have been an ambitious plan, it has certainly paid off and the sale attracts global interest. Guests can not only expect exciting bidding wars between buyers, but also afternoon tea and fine wines from Goffs' official partners, Selfridges and Château Léoube. Other partners include JetSmarter, Select Mobile Network and most recently Rolls Royce who will display their latest models in the magnificent grounds of Kensington Palace.   
For a full preview of Royal Ascot, including information about the Dress Code and style inspiration, take a look at SloaneySeason.com and our dedicated Royal Ascot section.