Fashionable fair trade goods from Savannah Willow
We love discovering new online shopping destinations at The Sloaney. If you are looking to update your wardrobe with summer essentials such as shawls, beach towels and brightly coloured accessories, while supporting the production of fair trade goods from developing countries, Savannah Willow should be on your radar.
Savannah Willow is a British-based brand that has been founded by an International Development professional. In addition to offering an impressive collection of handmade products, Savannah Willow supports overseas communities by enabling talented artisans to sell in a global marketplace.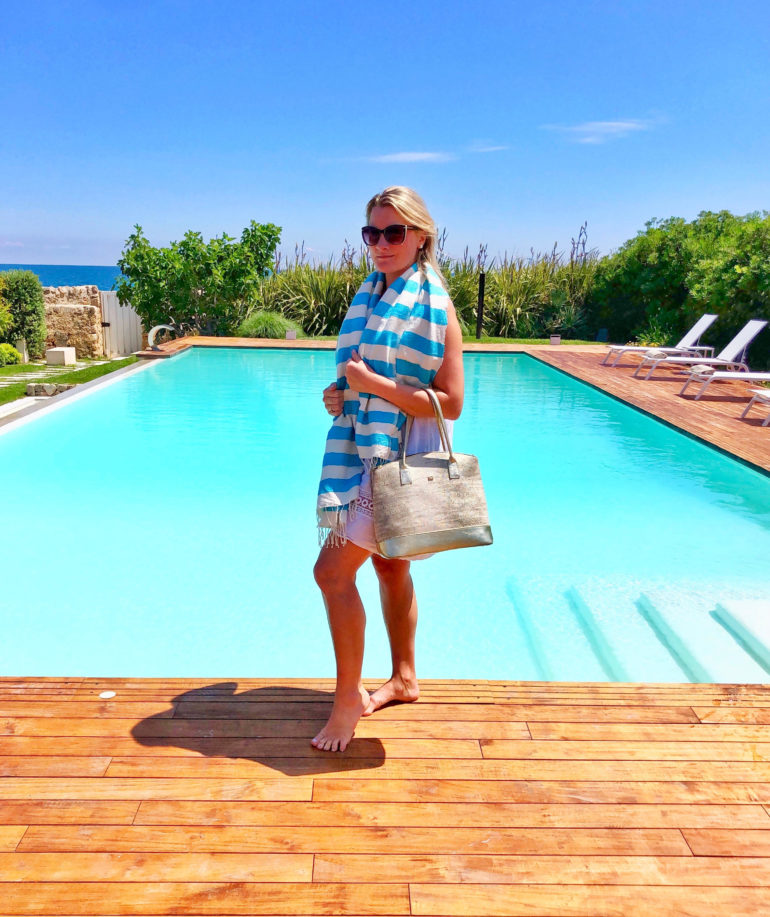 We love the Omo Beach Towels (£40), which are a holiday essential and perfect for a summer getaway. They are ethically made using 100% hand spun Ethiopian cotton. Most importantly, they dry really quickly, which makes them perfect for the beach or poolside. The Omo Beach Towels also double up as a shawl or coverup, which is ideal if you want some extra protection from the sun. Our Editor is pictured above wearing hers with the Pau tote from the Kate Negus collection in metallic gold.
The towels are produced by Sabahar, which is an Ethiopian Company that makes a variety of products from natural fibres. The organisation was initially started to create respectful and ethical work opportunities for marginalised people.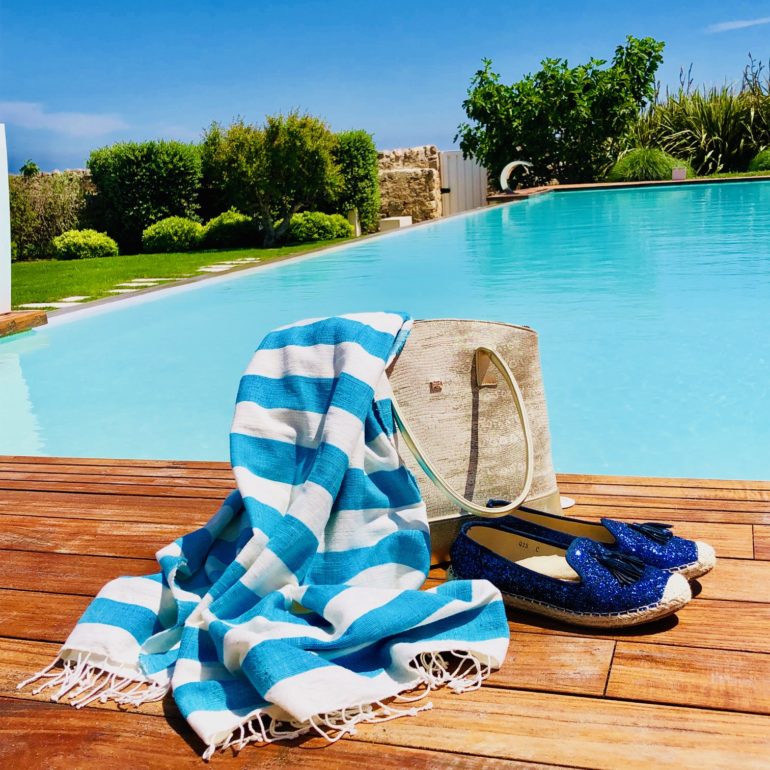 On the homeware front, the Wine Glass Marker Rings (£20) will get a lot of use throughout BBQ season. They fit onto the base of a wine glass and will help guests to easily identify their glass.  
The jewellery in the Savannah Willow collection is also wonderful for the present season. Bright reds and oranges feature alongside turquoise detailing on some of the bangles. The Handcrafted Maasai Earrings (£10) are sophisticated and work really well as part of an evening outfit. They are handmade by Maasai women in Arusha, Tanzania and very light to wear.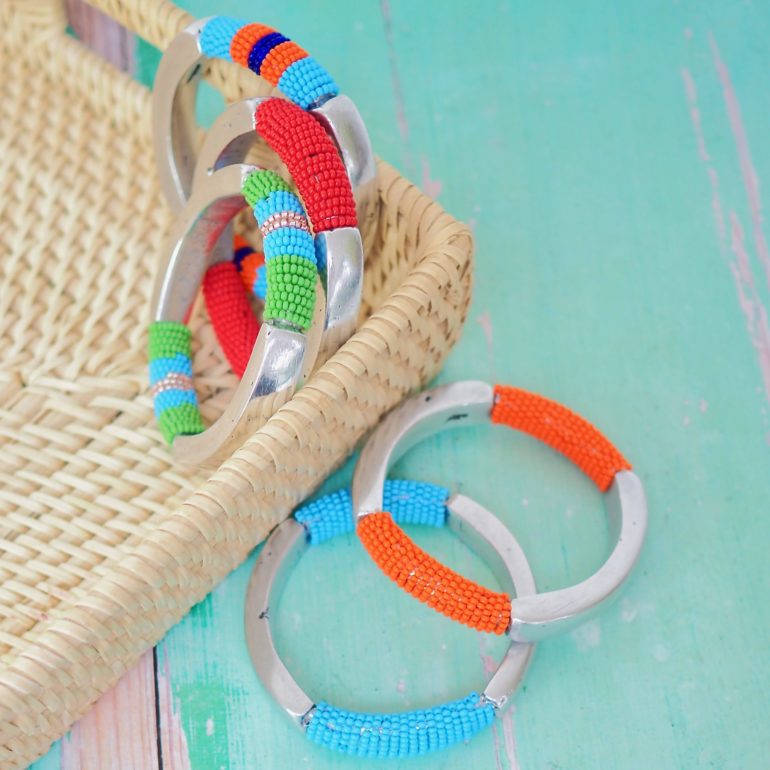 View the full range of products here: https://savannahwillow.com/