Coastal interiors by Cream Cornwall
Now that March has arrived there is no better time for a spring clean and also a rethink when it comes to the interior design of your house. With summer ahead and the clocks about to change, it is the ideal opportunity to look at altering the style of a certain room. If you don't have time to make significant changes, a few modest amendments can add some seasonal freshness to the décor of your favourite space.
We avidly support British companies and Cream Cornwall is a fantastic brand that captures the delights of Cornwall. This interiors company has some beautiful pieces and they are stocked online and in over 150 stores around the world.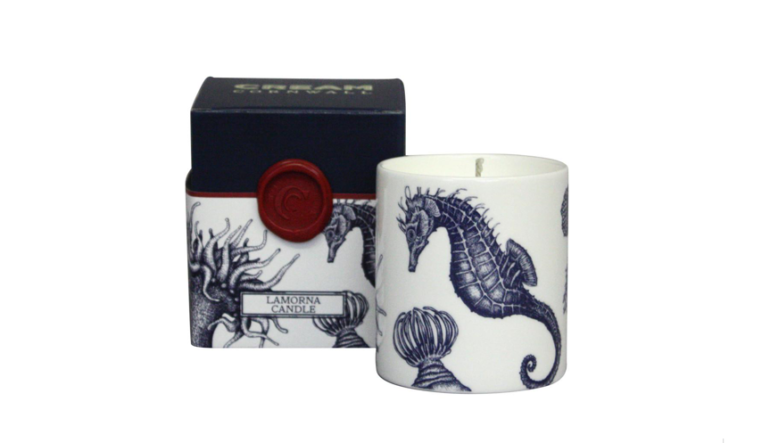 Among favourite items are the candles. In fact, their candles are some of the most beautifully presented that we have ever seen. The reusable bone china votives are filled with eco-soy wax and covered in an ornate coastal design. Sea shells and corals decorate the candles, which are triple scented and have up to 50 hours burn time.
The sea theme is prominent at Cream Cornwall and they also have some stunning marine-inspired accessories. Feature pieces will look wonderful in a bathroom but the cushion motives also work well for other areas of the house. Cream Cornwall also has an interior design service, which is helpful to those seeking inspiration and a fresh eye.
Find out more about Cream Cornwall and view the whole collection at https://creamcornwall.co.uk