The Botanist Sloane Square has a dazzling makeover
By KATIE ANN WISEMAN
Ahead of it's 10th anniversary next year, The Botanist on Sloane Square has just received a 10 week makeover. I can confidently say that it is back with a bang and it is the place in Chelsea to be seen. Whether you are doing a spot of Christmas Shopping in Duke of York Square or Peter Jones, or simply fancy an after work tipple in the area, The Botanist Sloane Square is the place to go.
The striking refurb by Russell Sage Studio – he also played a part in designing Jason Atherton's Social Eating house and Zetter Town House – has created a venue with two very distinct spaces that suit different needs. The décor is ingeniously united with tropical prints, botanical tiles and exotic animals whilst paying homage to Sir Hans Sloane, who was a renowned botanist and Chelsea resident.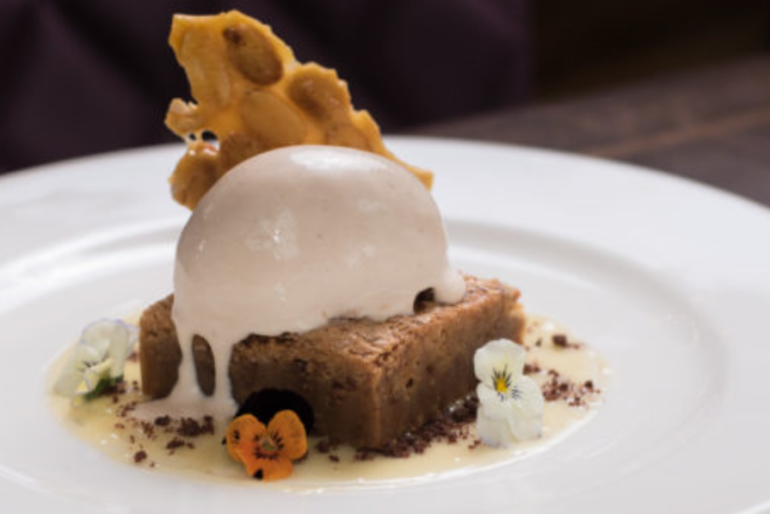 The new 45-seater bar certainly contrasts the ambience of the restaurant with an amazing gold statement overhanging light installation. The art-deco style bar provides a swanky location for the movers and shakers sipping on theatrical cocktails and it was packed with a chic crowd when I visited. Separated by a French window style wall, the dining room is light and elegant with soft hues of lilac and spearmint with ornate chandeliers creating a cosy but elegant dining experience. This hotspot fits in beautifully with the upmarket surroundings to offer an incredibly sophisticated experience.
Perhaps one of the most exciting changes is the new executive chef, Ameya Bhalekar who also has a fantastic CV and has previously has worked with The Savoy, Caprice Holdings' 34 Mayfair and Soho House's Road House. The new all-day brasserie menu features lighter dishes such as sea bass ceviche with citrus, pickled onion, jalapeño and sweet potato alongside a wide selection of grilled meats and classics. At breakfast they're exploring new styles with avocado on charcoal bread and the bar snack menu offers buttermilk chicken with ranch dressing, mixed sashimi or steak tartare amongst others.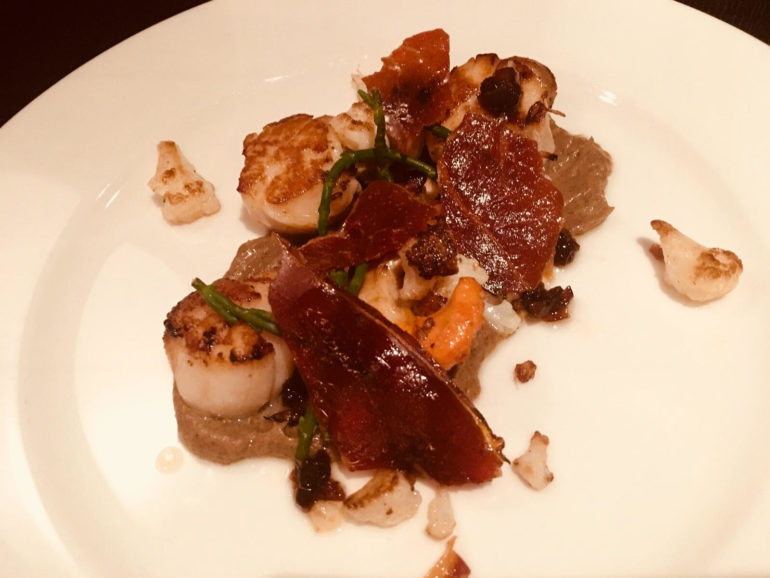 Ameya's menu at The Botanist Sloane Square "takes diners from breakfast to dinner with refined modern European dishes featuring the best of the UK's heritage breeds and responsibly sourced fish". It is good to see eateries supporting home produce and being mindful of ethical food sourcing too.
Starters include classics like oak smoked Scottish salmon, and prawn and avocado cocktail, as well as delicious and original dishes such as scallops with burnt cauliflower purée and crispy serrano ham –  which I personally recommend. The Signature mains revolve around grilled meats, fresh fish and classic dishes, all of which showcase the high quality and responsibly-sourced base ingredients. Grills include perfectly cooked sirloin and hanger steaks, lighter fish plates such as tuna with black beans and sweetcorn, and popular classics like schnitzel Holstein with egg anchovies and capers or crab linguine with chilli oil. All of which are presented to a Michelin worthy standard.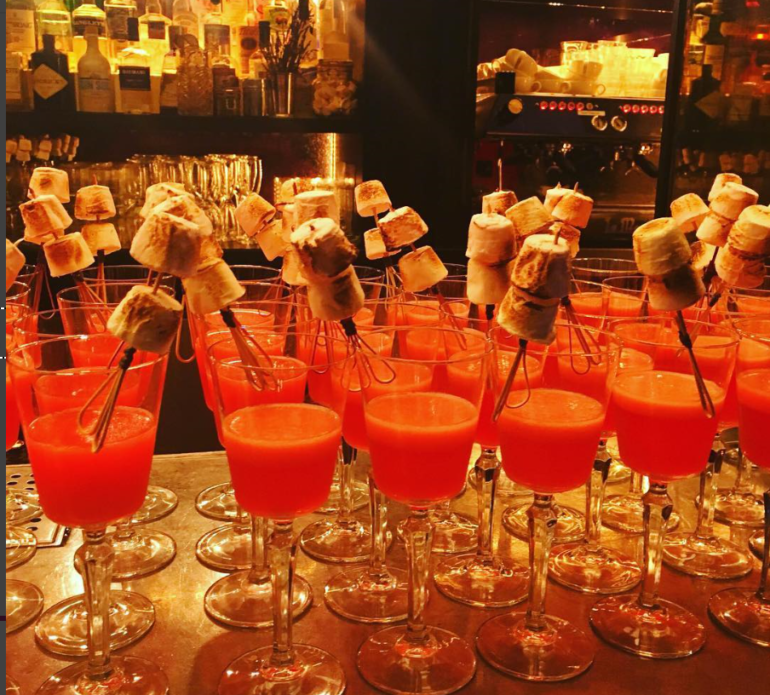 The new breakfast and brunch dishes range from the more exotic coconut and chia seed pots with fresh mango, passion fruit and quinoa and egg white omelettes through to modern interpretations of brunch staples such as avocado on charcoal bread, shakshuka with tomatoes, peppers, chili and feta or ricotta pancakes with bacon, berries and maple syrup.
The Botanist Sloane Square has always prided itself on its cocktails but along with the refurb has come a cocktail menu that Bond would be blown away by. The artfully-crafted cocktails embrace the botanical theme by using natural ingredients, served in stylish glassware with picturesque garnishes including fresh pansies, honeycomb sticks and marshmallows. Innovation and indulgence really are the key themes. The champagne and wine list impresses as well and including over 20 by the glass. This is a real bonus because there is nothing worse than having a limited selection of wines by the glass. Variety is key and for those who are not connoisseurs, don't worry because the staff will enthusiastically recommend a beverage that is carefully curated to complement your food.
So whether your catching up over cocktails at the bar, or savouring the delicious new menu items, The Botanist Sloane Square is back with a bang and we thoroughly recommended stopping by.
The Botanist is located at 7 Sloane Square, which is a stone's throw away from Sloane Square tube station. Find out more here: http://www.thebotanistonsloanesquare.com/