New for Autumn 2019: 'Tea Time' by Pierre Marcolini
Chocolate is comforting at any time of the year but it seems particularly welcome as we venture forth into the autumn months. Expert chocolatier Pierre Marcolini is known for introducing exciting new collections throughout the year and has been at the top of his game for two decades. On this occasion, the ritual of teatime has been given an exciting new twist.
This year the chocolatier has explored an ingredient of exceptional delicacy and one that is the focal point of a longstanding English tradition: tea. With the combination of grands crus of cacao and exceptional teas, teatime becomes an art form. The art of tasting and discovery of unexpected flavours.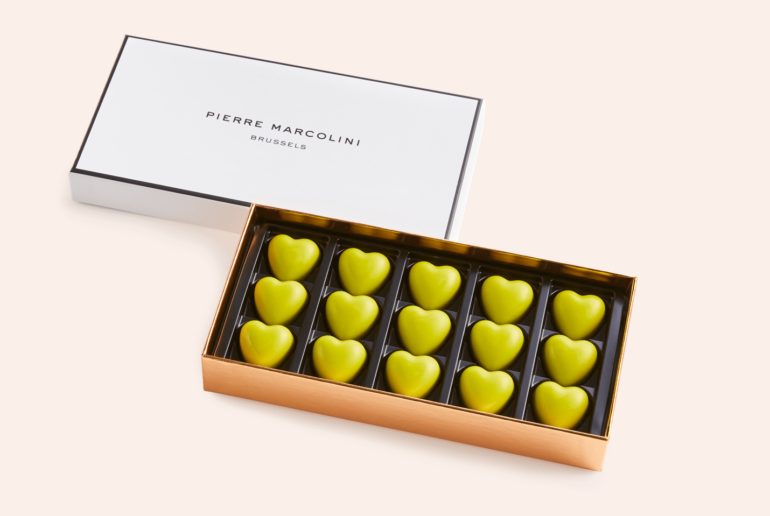 The collection features chocolate bars in two flavours: Jasmin Chung Hao and Smokey Lapsang. Chocolate Pastilles are also available in smoked dark chocolate and smoked milk chocolate and these are ideal nibbling treats.
Furthermore, there is a Gluten-free cake with earl grey tea that is topped with a creamy yuzu-matcha tea ganache. We also love the beautiful assortment of 15 hearts that are presented in gorgeous packaging and boast matcha tea and yuzu, covered in home-made white chocolate.
The 'Tea Time' the autumn collection by Pierre Marcolini is available from the Marylebone boutique, counters in Selfridges, Harrods and Online.