M Victoria: Discover London's best steak restaurant
Hidden beneath the busy streets of Victoria is one of the best restaurants on the London dining scene. The award-winning M Restaurant features highly on the hit list of top foodie destinations to visit in the capital city.
Whether you are looking to enjoy a romantic dinner with your partner, or fancy a fun-filled evening with friends, M is well worth a visit. Those in the know are aware of its discreet location, which is underneath the prized M Wine Shop that faces out on to Victoria Street.
As you venture downstairs, the chic décor transports you in to a different environment altogether. The stylish interior sets the tone for a sophisticated evening out and there is a New York City type of vibe, which is further enhanced by the trendy crowd. This is a popular place for after work drinks and post-theatre nightcaps. In fact, the cast of Hamilton are often spotted here following the evening performance and take up residence in the Members' area.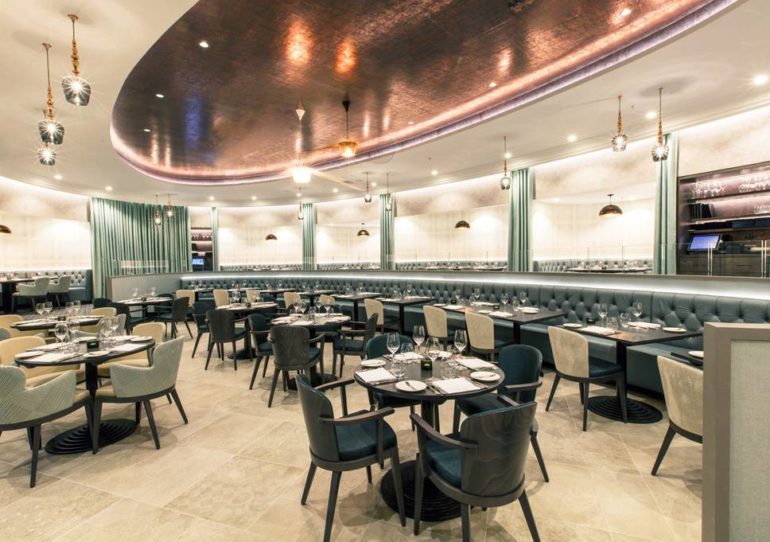 While the bar offers an extensive list of fine wine, champagne and spirits to enjoy, this is first and foremost a dining destination. M has become renowned for showcasing some of the best steaks from across the world and the impressive menu includes cuts from six different countries. Spanish, French and Scottish beef are among the options. However, an obvious highlight on the menu is the Blackmore Wagyu from Australia and M has become one of the best restaurants in town to enjoy speciality beef.
There is no need to worry if you are not a meat eater. There is also plenty on offer for those who prefer fish or vegetarian food. The Halibut is an excellent choice and so is the King Ora Salmon. In fact, Tatler was so impressed with the quality and variety of food that it earmarked M as the winner of the 'Best Steak and Seafood' award.
Due to the central location of this restaurant, you can head out pretty much anywhere for a night of dancing after you have finished dinner. However, it is worth staying around for an Espresso Martini or two as this destination is very much on the celebrity radar and you never know who may join you at the bar.
Find out more online at mrestaurants.co.uk. Book by calling 020 3327 7776.