Le Pont de la Tour opens a Winter Garden
The newly relaunched 'Le Pont de la Tour' has just unveiled a magical Winter Garden, which will be open until the end of February. The Winter Garden is situated on the riverside terrace overlooking Tower Bridge.
The festive decorations include twinkling lights and luxurious fur blankets for guests to snuggle up in.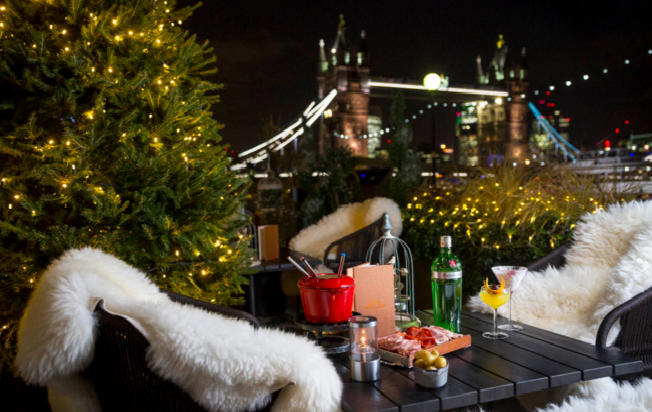 As a nod to the ski slopes, head chef, Frederick Forster, has created a dedicated 'Fondue menu'. This features alternative takes on the traditional fondue, such as: Perigord truffle fondue (melted mix of Gruyere, Emmental, Mule du Jura cheeses with white wine and shaved Perigord truffles) and a delicious Fondue Valrhona (a blend of Valrhona chocolates melted down and served with marshmallow, chocolate brownies, bananas and strawnberries).
To book a table at Le Pont de la Tour please email lepontres@danddlondon.com or call 020 7403 8403. More details can be found at http://www.lepontdelatour.co.uk/