Cheese of the month
No dinner party is complete without a cheese course. To be honest, here at The Sloaney, we love to enjoy cheese at our HQ simply as a lunchtime snack too!
So, when news about the latest 'Cheese of the month' from Paxton & Whitfield arrived in our inbox, it caused great excitement!
Danielle Bliss, Paxton & Whitfield's cheese buyer, has selected Westcombe Cheddar (£25/kg) (unpasteurised cows' milk, traditional rennet,) to enjoy as Paxton's Cheese of the Month for September.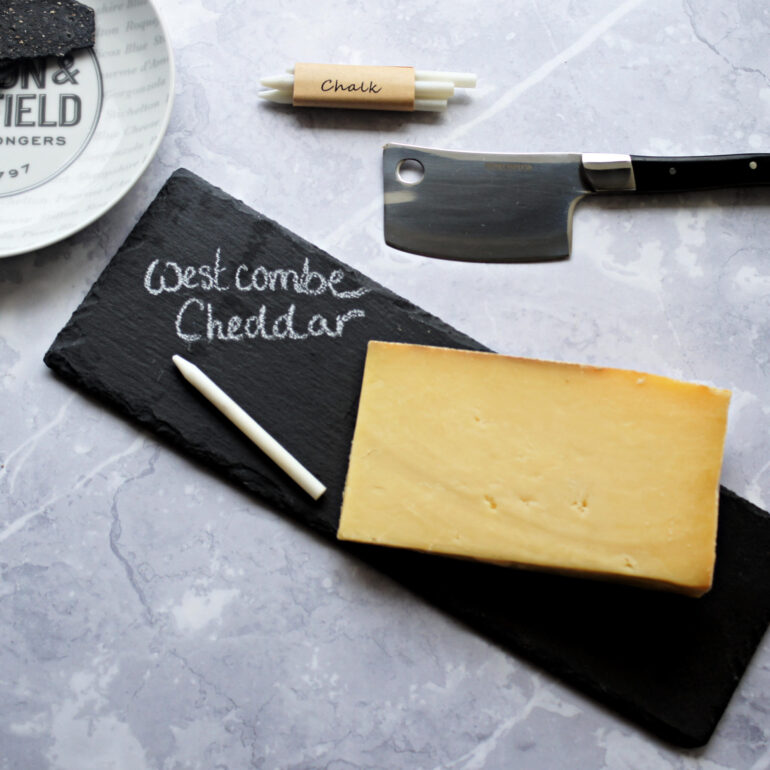 Although we are yet to taste it yet, this cheese is billed as a fantastic example of a West Country farmhouse cheddar. It is made by Tom Calver of Westcombe Dairy in the Batcombe Vale of Somerset, using milk from the Friesian cows farmed by his father.
This farmhouse cheese making business has been making its renowned cheddar since1890 and now makes over 100 tonnes of Cheddar a year, all of which is made to the highest quality using traditional methods.
Danielle shares our enthusiasm for a handy homemade lunch and she has some other recipe ideas to offer too, "There's nothing better than a fresh apple, and a hunk of cheddar with freshly baked bread for a hearty but simple lunch. It's also a fantastic cheese for cooking with – if you are looking for working from home lunch inspiration why not try melted in a toastie with our Quince & Apple Confit (£4.25/120g) or an indulgent mac and cheese with Raclette and White Truffle Oil (£14.00/100ml)."