Celebrate the Glorious Twelfth in London with these delicious game dishes
With just a week to go until game season officially begins, many restaurants in the capital are gearing up to celebrate the season. Here is a round up of some of the best places to mark the Glorious Twelfth in London this year…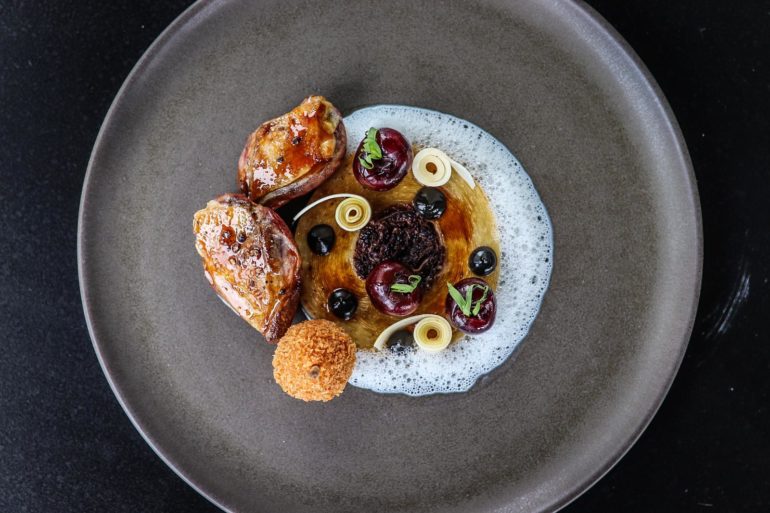 BŌKAN 37: Enjoy Wild Welsh pigeon, kohlrabi & black pudding roll, stuffed cherries, tarragon foam
Take celebrations of the Glorious Twelfth to new highs at Canary Wharf's sky high dining destination, Bokan 37, where Executive Chef Guillaume Gillan will be serving up wild Welsh pigeon breast, confit leg meat croquettes, kohlrabi & black pudding roll, fresh cherry stuffed with black pudding puree and tarragon foam.
Available from 6th August, £28 Visit http://bokanlondon.co.uk
---
THE CINNAMON CLUB: Enjoy Tandoori grouse breast, stir fried leg mince, pumpkin chutney
Inspired by India's historic hunting traditions, Executive Chef Vivek Singh will once again be celebrating the Glorious Twelfth by serving the first grouse of the season at The Cinnamon Club. This year, guests can enjoy signature tandoori grouse breast, served with stir fried leg mince and spiced pumpkin chutney.
Available from the 14th August, £40 Visit cinnamonclub.com
---
JIDORI: Enjoy Venison Tsukune, juniper tare, egg yolk, coriander miso
Drawing on modern Japanese cooking, Head Chef Brett Redman will be taking celebrations of the Glorious Twelfth to a new level by serving a game inspired twist on the traditional Japanese Tsukune. For a limited time only, guests can enjoy the playful riff on a signature skewer at Jidori Covent Garden combing minced venison with juniper tare, served with egg yolk and coriander miso for dipping.
Available from 12th August, £7 https://www.jidori.co.uk
---
BALUCHI: Enjoy Six-course Indian-inspired game tasting menu
Created by Executive Chef Santosh Shah, enjoy a six-course game tasting menu at Baluchi for a truly decadent way to celebrate the Glorious Twelfth. Combining Indian flavours with fresh, seasonal ingredients, expect grouse served with black cabbage poriyal, tandoori turnip and blackberry and moilee sauce; as well as clove smoked partridge with black spice, wild mushrooms and pancetta; and sula spiced venison with quinoa khiehdi.
Available from 12th August, £65 http://www.thebaluchi.com/london/