American inspired bistro, Avenue, brings a sense of Manhatten to Mayfair
Avenue restaurant in St James's brings a sense of New York style to the streets of London. It sits just on the edge of Mayfair and intends to create a Manhattan vibe in Mayfair. It does this with great success and the smart, contemporary décor, along with the open plan layout, feels inspired by the fashionable New York borough.
The food is also distinctly reminiscent of an upmarket brassiere from the city that never sleeps and this D&D restaurant also has a wine list that includes many American favourites.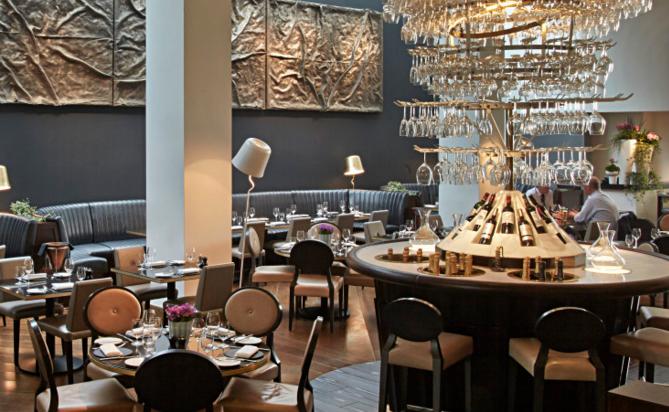 There is a set menu that changes with the seasons and guests can opt for two courses priced reasonably at £20 or three courses for £25. The a la carte menu includes carefully selected combinations of delicacies for appetisers. The crab salad, which features truffle, is unusual but extremely delicious option. Other highlights include seared tuna and the steak tartare.
As we move closer to Christmas the menu will be packed with wintery favourites. When The Sloaney visited we enjoyed the roasted cod with smoked eggplant caviar, warm tomato and zucchini. It was a difficult choice between this main course and the sea bass, which was presented with crushed potatoes, sea vegetables and seaweed butter sauce.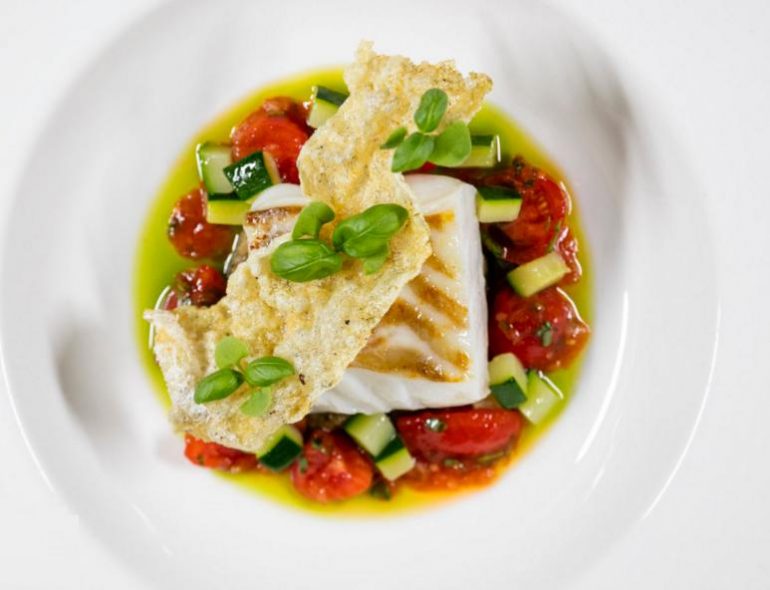 The Grill and Hamburger menu is also impressive. This includes a number of steaks as well as the Avenue burger. For those who want to indulge in something a little special, the Avenue Luxe is worth a punt. This is a beef patty that is served with seared duck liver, summer truffle, truffle relish and fries.
The Dessert Menu also contains some fabulous treats and one of the most famous is The Avenue Chocolate Bar. This is the ultimate pudding for chocoholics and includes layers of rich chocolate on top of a chocolate biscuit type of base, finished with a delicate edible gold leaf design.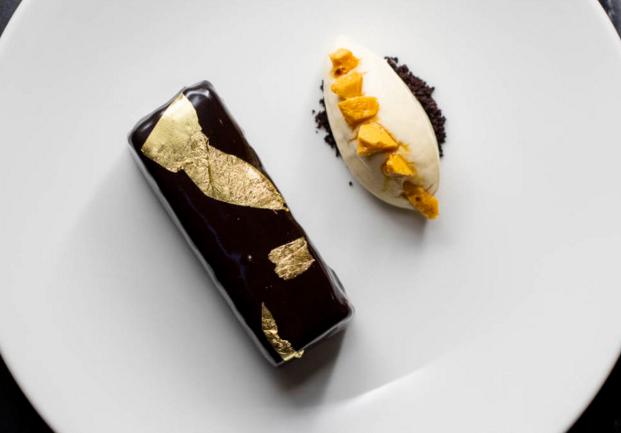 The wines selected by the Sommelier were interesting and we recommend trying the Albarino (2013) from Marimar Estate with your starter or any seafood course. It is light, delicate and produced in America. The Sommelier is new to Avenue and he will be making some additions to the wine list over the coming months so that more European styles are included. One of the best reds that he recommended was from France, namely Chateau Lyonnat in beautiful Saint Emilion.
The layout at Avenue helps to create a vibrant atmosphere and this restaurant also features sociable booths, which are perfect for those looking to dine with a group of friends. If you are dining with a partner, we recommend asking for a seat on the top tier at the far end of Avenue where you can enjoy a great view of the entire place.
This restaurant has a wonderful atmosphere, excellent menu and very good service. It will set you up for a chic evening in one of London's most fashionable areas.
Avenue also serves brunch and there will be a special menu for Thanksgiving on November 24th. Find out more at www.avenue-restaurant.co.uk and book by calling 020 7321 2111