Highlights from LuxDeco's Luxury Interiors Christmas Gift Guide
There's nothing quite like spoiling your loved ones at Christmas, especially when you can blow them away with state-of-the-art presents, like the ones found in the 'Super Gifts' collection from luxury interiors platform, LuxDeco.
The 'Christmas Shop' caters to a range of budgets and interests, all of the highest quality, whether you're looking for the perfect stocking filler or a lavish splurge for your significant other.
LuxDeco is also introducing its very own 'Luxury Christmas Stocking Service'. The high-end retailer offers a bespoke Christmas stocking service with a pioneering 'build-your-own' option, complete with white-glove delivery to the recipient ahead of the big day. The service allows you to give personalised, thoughtful gifts with simplicity and ease. There are hundreds of gift options available for you to choose from, so be sure to submit orders before the service closes on December 15th. 
To get you in the 'tis-the-season spirit, the LuxDeco experts have chosen a few of their favourite products, below, to help you nail your Christmas shopping.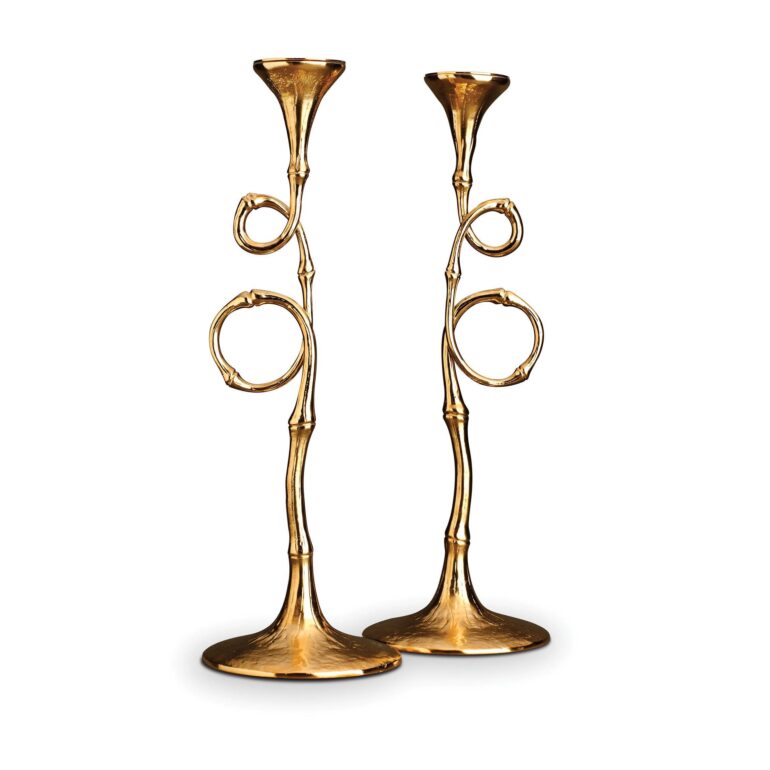 Set of 2 Gold Evoca Candlesticks £440
A striking feature for any table centrepiece, these candlesticks pictured above are a must-have this winter. The recipient will be stunned by the juxtaposition of their organic shaping and 24-carat gold plating.
A perfect conversation starter, no guest will be able to take their eyes off this unique duo.
Cream Shagreen Chess Set £2440
A cultural phenomenon, Netflix's 'Queen's Gambit' brought this mentally stimulating game to the forefront of our minds. Many of us tried our hand at the challenging world of chess and, with the game's proven ability to improve memory, focus and creativity, this effort certainly shouldn't be left behind in 2021.
Consider gifting a sophisticated chessboard to a friend who loves a challenge. Not only will they appreciate the intellectual nourishment, but the distinctive design of this one is also the perfect feature piece for any stylish home. 
Ivory Elemental Jewellery Box £350
What do you buy for the friend who has everything? It can be impossible to buy for those with impressive collections of clothes, shoes and jewellery. Take the alternative approach this year and get them something beautiful and practical, like the stunning ivory jewellery box.
The brass-accented container has an intricate, textural design, replicating vine leaf-inspired patterns and a soft faux suede interior. The jewellery box balances delicacy and decadence with its stunning palette of ivory and bronze.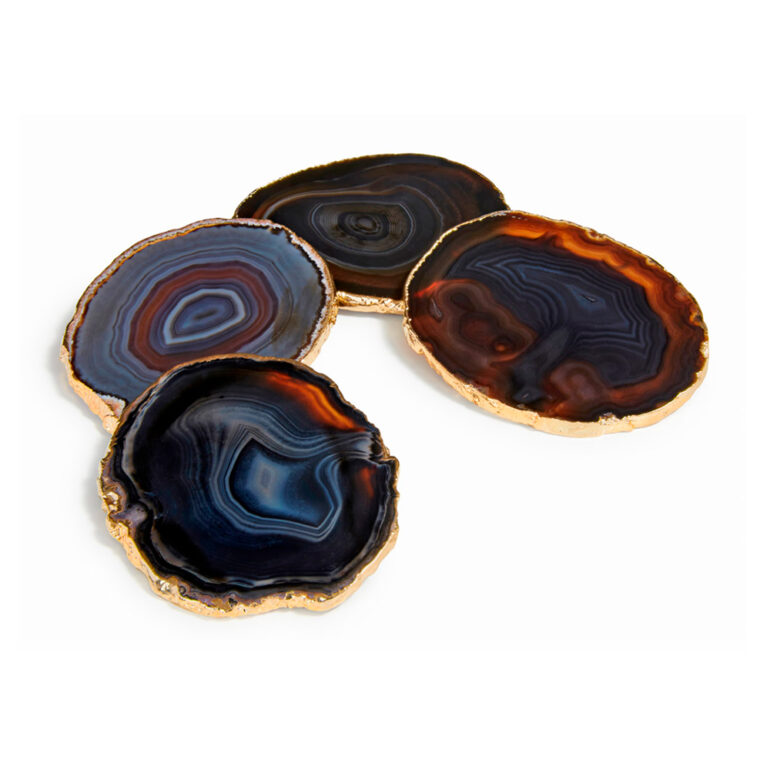 Set of 4 Lumino Midnight Gold Coasters £225
In the season of hosting, our families and parties alike, protecting furniture is never more important.
Before the true madness begins in the creep up to New Years Eve, gift these stunning semi-precious stone coasters. Pictured above, they are trimmed with 24 carat gold, their luxury air will complement any home perfectly this festive period.
Bois Sauvage Candle £68​​
Combining minimalist decor and functionality is the achievement of this stunning stocking filler. L'Objet's 'Savage' candle marries black wax and pristine white porcelain, the perfect addition to any monochromatic home or one looking to inject a little simplicity into a sea of colour.
That's not to mention the striking aroma that will fill the home of your recipient. The candle boasts intoxicating notes of bergamot, spice, cypress, jasmine with a creamy vanilla base.