Bring your Christmas tree to life with ScentSicles
December is nearly upon us and that means it is time to start thinking about decorating the house and putting up the Christmas tree. We love these fabulous scented decorations by ScentSicles. They will really help your home smell lovely and festive.
As soon as you encounter ScentSicles you are reminded of Christmas. Mulled Wine, Orange and Pine are just three of the scents that you can select. The ScentSicles are very discreet and they can hide away in the Christmas tree to help bring the joys of the holiday season to life.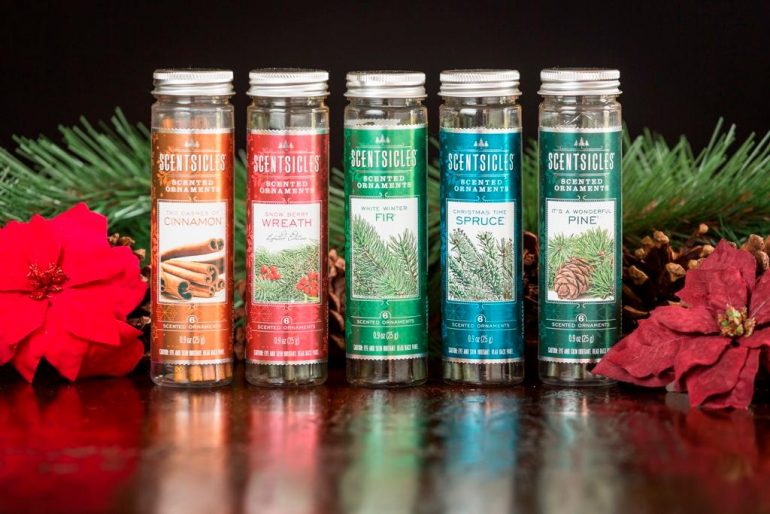 The unique fragranced sticks are made from sustainable, biodegradable paper and they are infused with pure, solvent-free fragrance.
You can purchase all ScentSicles at John Lewis and other leading home stores. Each pack of ScentSicles includes six fragranced sticks complete with hooks and costs £6.00.