Added on 25 May 2023
TheSloaney
Chelsea Flower Show , RSH Chelsea Flower Show , Skye Gyngell , Spring Garden , Spring Garden at Chelsea Flower Show
Skye Gyngell cooks for the VIPs in Spring Garden at the RHS Chelsea Flower Show
For those seeking the ultimate luxury dining experience at the RHS Chelsea Flower Show, Spring Garden is where you need to be. This popup restaurant is discreetly located within an area of the Chelsea Flower Show that is roped off and manned by an attentive security guard.
It is here, in Spring Garden at Chelsea Flower Show, that the VIPs can relax and escape prying eyes to enjoy the very best luxury dining experience available.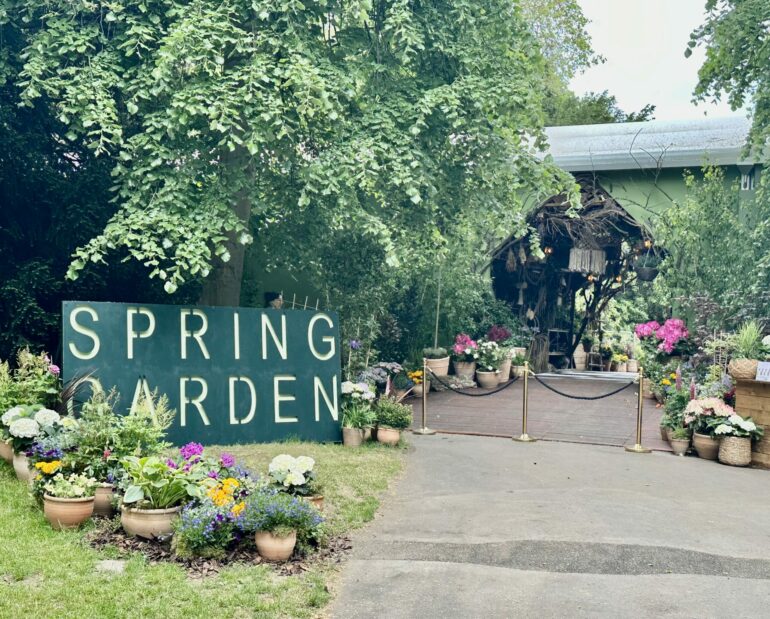 Spring Garden is situated in a dappled woodland area of the Royal Hospital grounds. The trees automatically afford a certain degree of concealment, but extra measures are in place to ensure maximum privacy for all guests.
Spring Garden is a popular spot for global corporations to entertain their high-net-worth clients, with many of the leading banks and family offices reserving private areas. Faces from the Sunday Times Rich List have been pictured at Spring Garden throughout this year's RHS Chelsea Flower Show and they have been thoroughly enjoying the delights of the restaurant.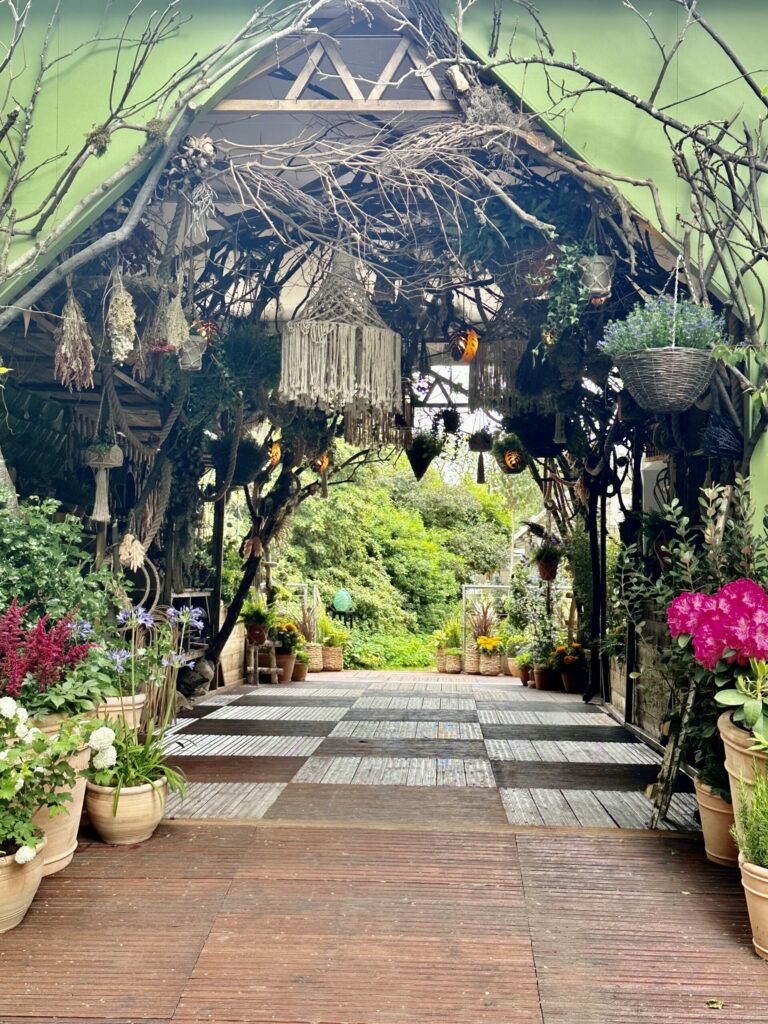 Skye Gyngell is Chef Patron of this stylish, high-end dining experience. Noted for her elegant cooking, Skye is one of the country's foremost chefs and food writers, having previously been in charge at Petersham Nurseries.
Skye now runs Spring, her own restaurant within Somerset House, and is also the culinary director of the acclaimed Heckfield Place. Her approach to cooking focuses on seasonal produce that reflects the local harvest.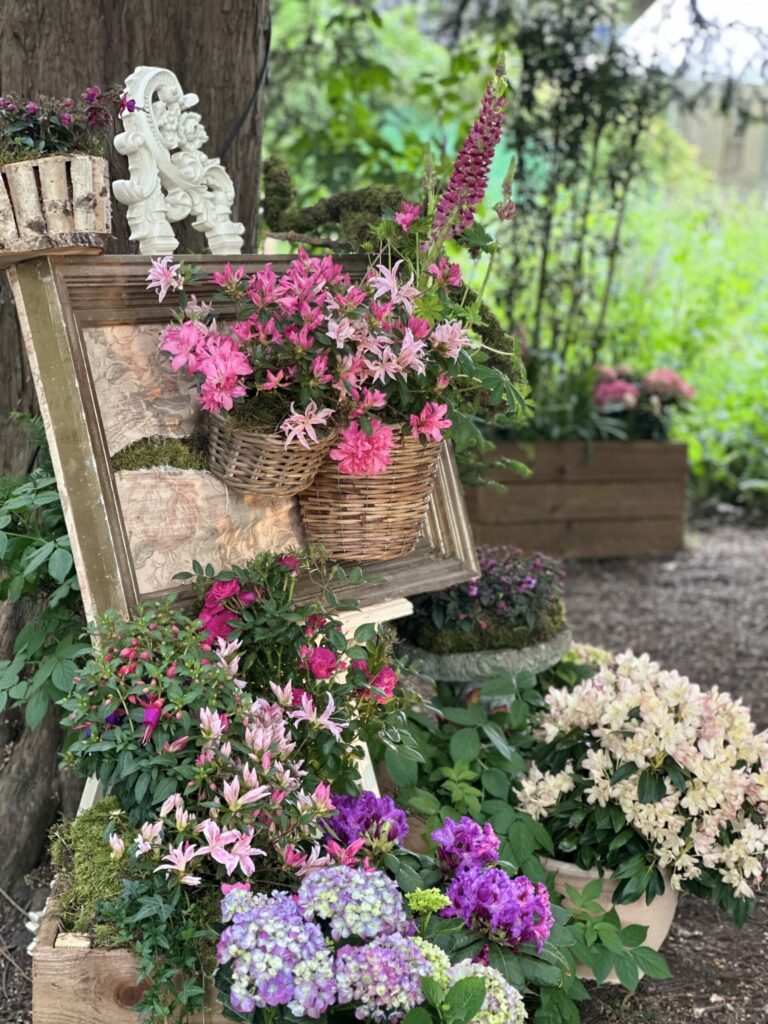 Guests can browse the secluded garden area and embark on a foraging journey. Diners have the opportunity to pick their own herbs to add to the cooking experience, with the focus on discovering food and drink that is served straight from the earth, with the minimum of disruption to the natural world. 
There is a significant emphasis on sustainability at the RHS Chelsea Flower Show. The menu showcases sustainable, quality ingredients, using produce sourced within 30 miles of the RHS Chelsea showground.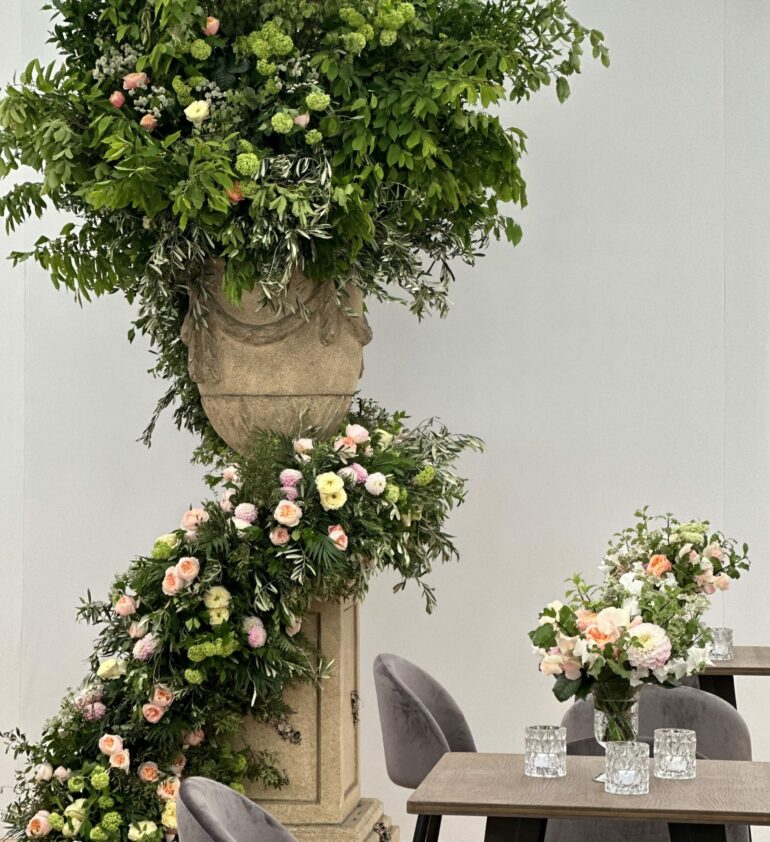 Discover more about dining at the RHS Chelsea Flower Show here: Luxury dining revamped for RHS Chelsea 2023 / RHS Gardening and Spring Garden here: Welcome – Spring Garden (eventist.group)
---
Read all of our coverage about this year's RHS Chelsea Flower Show