Added on 23 June 2023
TheSloaney
Ascot , British Social Season , Royal Ascot , Royal Ascot 2023 , The Season
Royal Ascot 2023: Historic racing and fabulous fashion
This week, the crowds are gathering at Ascot Racecourse for one of the highlights of the British Summer Social Season. Royal Ascot attracts racing fans and fashionistas from across the global and it is one of the most popular events to attend at this time of year.
During Royal Ascot 2023, the King and Queen have been attending throughout and the King enjoyed his first ever winner yesterday afternoon, to the delight of the crowd. They have been joined by other members of the Royal Family, including Zara and Mike Tindall, as well as a host of celebrity guests.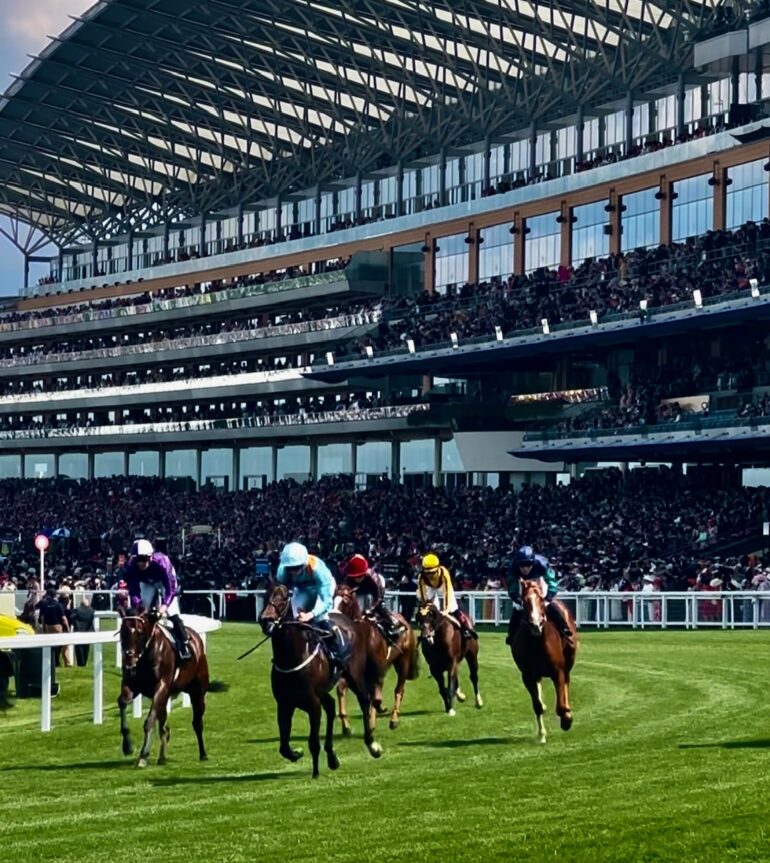 The Gold Cup was the feature race yesterday and it gained significant interest. In a thrilling contest, Frankie Dettori stormed to victory at his last ever Royal Ascot, on board Courage Mon Ami.
Today, The Coronation Stakes is the feature race and this attracts winners of the British, Irish and French 1,000 Guineas. Meanwhile, Frankie has several rides this afternoon, including horses in The Albany Stakes, The Commonwealth Cup, The Sandringham Stakes and The King Edward VII Stakes.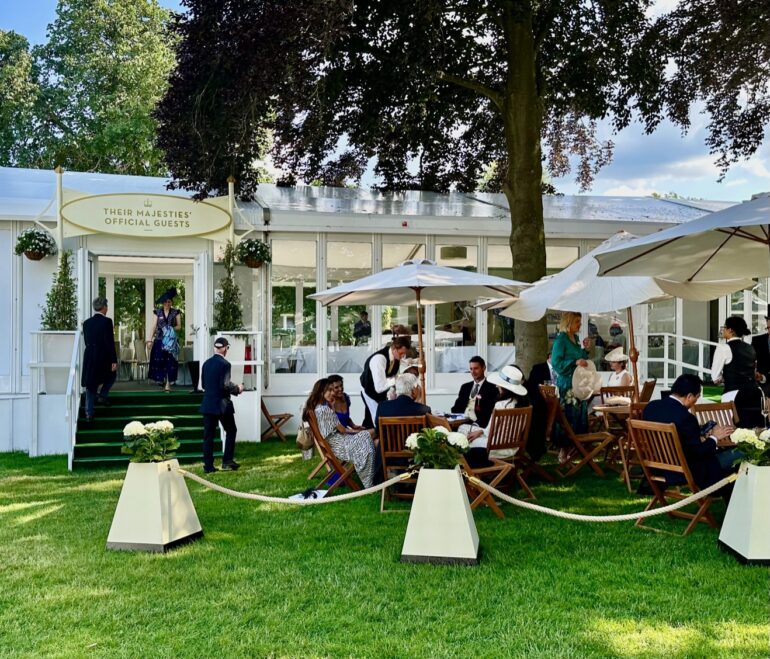 The style stakes are also high and those in the Royal Enclosure have been donning their most sophisticated dresses and eye-catching hats. The hot temperatures made the dress code particularly challenging for gentleman, although top hats were being set aside at times, once seated.
The Ruinart Blancs de Blancs and Ruinart Rose was flowing freely at many tables, with the Cavalry &Guards Club proving popular with its members and The Grill at The Dorchester also attracting many visitors with its fine-dining menu.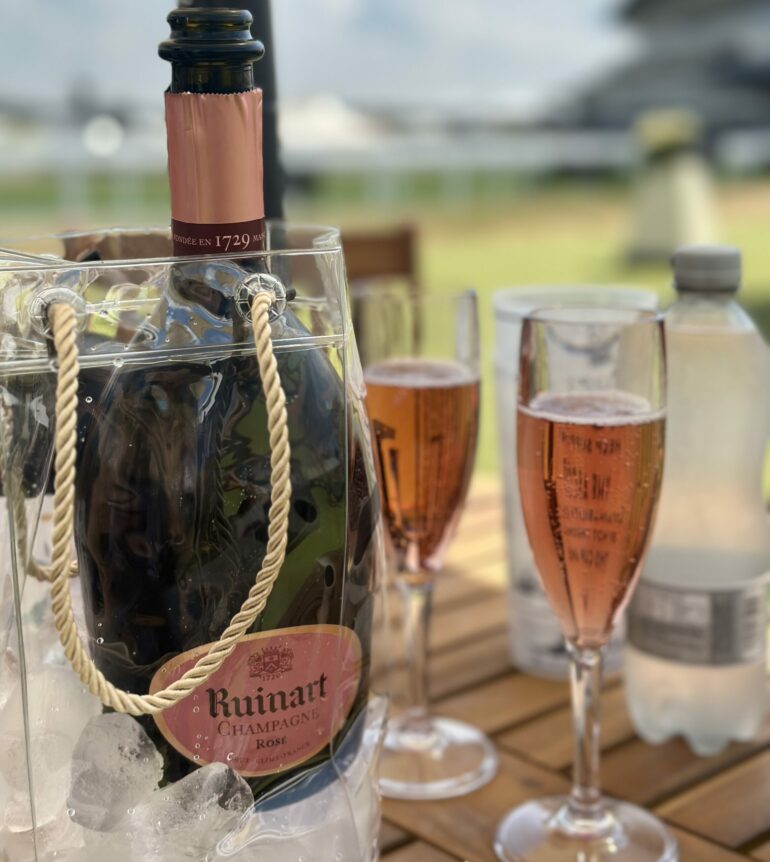 While the dress code is less strict in the other enclosures, guests are still making the most of wearing some fabulous fascinators and vibrant outfits during the week. Hot pink, rich red, bright orange and alluring turquoise have all been seen as popular colour choices.
Watching the Royal Procession remains a highlight and securing a good viewing position is essential. One thing is for certain, with glorious weather forecast for the rest of the event, Royal Ascot 2023 is living up to all expectations.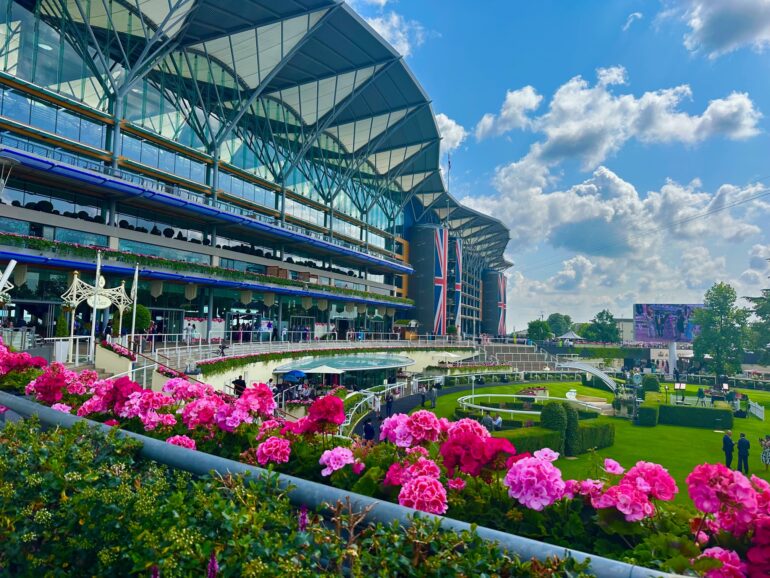 Follow the week of racing at Royal Ascot here and view the rest of the British Summer Social Season here.