Added on 31 May 2022
TheSloaney
British Summer Social Season , Henley , Henley Royal Regatta , Henley Royal Regatta 2022 , Steve Redgrave
Henley Royal Regatta 2022 returns to traditional summer dates with new Prince Philip Challenge Trophy
With less than a month to go, Henley Royal Regatta 2022 is looking forward to a return to its traditional place in the summer season for the first time since 2019, with competitors and spectators alike gearing up for the start on Tuesday, 28 June.
To commemorate a keen sportsman, the Duke of Edinburgh, who passed away aged 99 on 9 April last year, the Junior Women's Eights has been renamed The Prince Philip Challenge Trophy.
"The Stewards of Henley Royal Regatta are delighted to have the 2022 Regatta back in its traditional place in the calendar," Sir Steve Redgrave, Chairman of the Committee of Management, said. "Everyone involved can feel the excitement building from the anticipation of those entering to compete, to those buying tickets to spectate.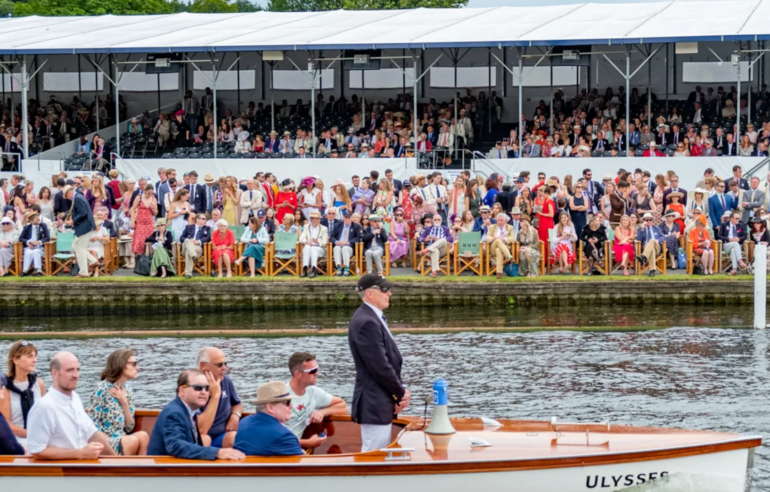 "It feels particularly appropriate to be celebrating the life of Prince Philip – whose ties with the rowing community were appreciated by all – with this fabulous new Trophy in the year of The Queen's Platinum Jubilee. The roots of Henley Royal Regatta are entwined with the Royal Family and the Junior Women's Eights, one of the standout events on its debut last year, will honour that history and evolution.
"I would like to thank our Members and all those working with and at the event for supporting us and responding to the pressures of the last two years. We have tried to do our best in every circumstance and this year everything will be back in its usual place, on and off the river, and we will be able to celebrate in a time-honoured fashion.
We are especially excited to be expanding the Regatta from five to six days to accommodate our expanded number of events. Good luck to all the rowers and I look forward to seeing everyone back cheering them on."
Read more about the Henley Royal Regatta 2022 at www.hrr.co.uk
Follow our coverage of the British Summer Social Season HERE