The GoStyler is a brilliant portable hair dryer that's ideal for lockdown
Lockdown is making us all think more about at-home beauty treatments and also how to manage our hair as best as possible whilst hair salons are off boundaries. Without the ability to pop out to the salon, the products that you use at home are more important than ever before. If you hope to achieve a professional looking blow-dry or simply want to look after your locks as best as possible, we are loving the GoStyler.
This luxury, portable hair styling system is an excellent addition to your hair care tools. The fact that this product allows you to move around and be portable whilst drying your hair is really advantageous. It only takes a couple of hours to charge and it has a lot of drying time stored for each time you use it.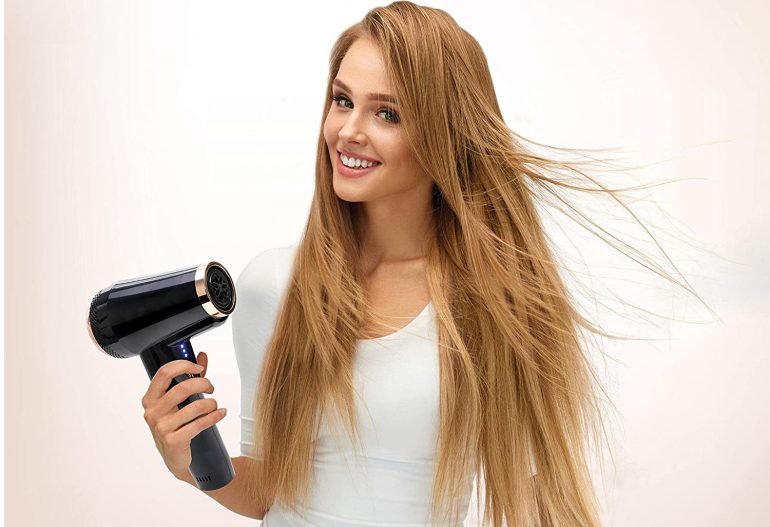 Using this product means that you will have the freedom of being able to multi-task, whilst also giving your hair an excellent brow dry. Whether it is checking your text messages or flicking through the TV channels, you will have the ability to do more than one thing at once thanks to its charge and go functionality.
The GoStyler has various settings to suit different preferences. There is a duel heat and cool mode for the most effective sleek drying. Meanwhile, the Nano-Tourmaline technology releases negative ions as you dry your hair to provide a soft and shiny looking end result.
The GoStyler has a luxury look to it and its base can be used for storing the device. There are also three additional accessories. The Concentrator provides a focused source of air flow for more targeted drying. The Piks helps to achieve additional volume and body, used as an aid to smooth over curly hair. Whereas the Diffuser accessory is again another addition to help lift the hair to enhance the natural curl, body and volume of your hair.
The GoStyler is available to buy online for £99.99 from BuyGoStyler.