Made by Coopers helps create a spa experience in your own home
We love a little bit of 'home spa' time here at The Sloaney. If you don't have time to visit a specialist beauty destination to give yourself some TLC, you can still make the most of a night in with your own little relaxation session in the comfort of your own bathroom. Creating the right atmosphere is essential and this can be done with little hassle thanks so some music and lighting.
Download some spa music of your choice to help recreate the hotel spa experience. Lighting and scent can be achieved in one go thanks to the help of a suitable candle. This is where Made by Coopers comes in handy. After a three month Yoga sabbatical in India, the creators of Made by Coopers, Clare & Darren Cooper, were inspired to create their own collection of natural products, infused with essential oils, with the focus on emotional well being.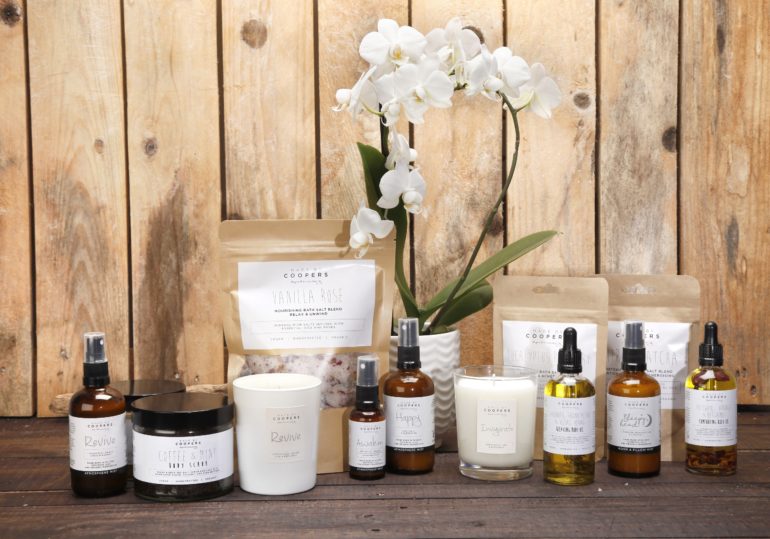 The collection includes a chic range of white candles, which have six different scents to suit every mood. Made by Coopers also have a selection of mists available, which will help enhance the at-home spa experience even further.
The Invigorate Peppermint, Lime and Rosemary scented candle is ideal for replicating a luxury environment and the empowering scent will provide you with the perfect setting for a cleansing ritual. We recommend lighting it several minutes before you step in to the bath in order to ensure the fragrance can diffuse through the air in time for the start your skincare regime.
Made by Coopers also have bath and spa products, which are made with mineral-rich salts, cold pressed oils, and fair-trade ingredients available to purchase.
Find out more about the full range here: https://madebycoopers.com/