Stay bright blonde thanks to 'Dumb Blonde' from Bed Head by Tigi
Summer is coming and that means it is time to bring out the bright blonde highlights! This spring many celebrities have already joined the platinum club – Cara Delevingne is just one who has revealed icy, white locks of late.
For those who want to follow suit, we recommend looking after your blonde tresses with the help of the Dumb Blonde range from Bed Head by Tigi. Blonde hair is high maintenance – unless you are naturally light – and keeping on top of brassiness and dullness can prove a real challenge. Everyone wants to hold on to that salon shade for as long as possible and the Dumb Blonde collection of products will help do exactly this.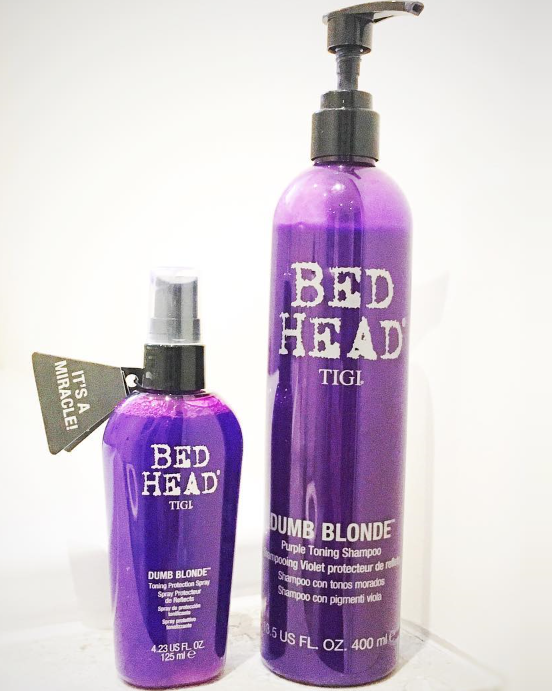 The toning shampoo (£17.95) has a rich purple hue and this helps to neutralise any warm tones that may develop in your hair colour during the weeks after your initial treatment. Meanwhile, the Reconstructer (£13.95) is a conditioner that also assists with maintaining an ashy shade. You can leave both products on for extra time if you want to intensify the results. The shampoo can be kept on for anywhere between one and 10 minutes, depending on how much you want to neutralise the colour.
We tried the products at The Sloaney HQ and the results were excellent. This is a great range to help manage highlights or an all-over platinum look, for those who dare to go the whole hog!