Jo Loves launches new candle and Fragrance Paintbrush in Rose Petal 25
There is nothing quite like the launch of a new scent or new additions to a popular range to brighten up the winter months. After the successful release of Rose Petal 25 by Jo Loves, a Rose Petal 25 Fragrance Paintbrush and Home Candle have been introduced to the collection.
For those who are longing for the scent of summer rose gardens, this fragrance will help to satisfy your desire over the coming months. The powerful floral offering includes Rose Water, Turkish Rose and Bulgarian Rose on a bed of everlasting Rose de Mai Absolute, Rose Absolute and Ambrette Seed.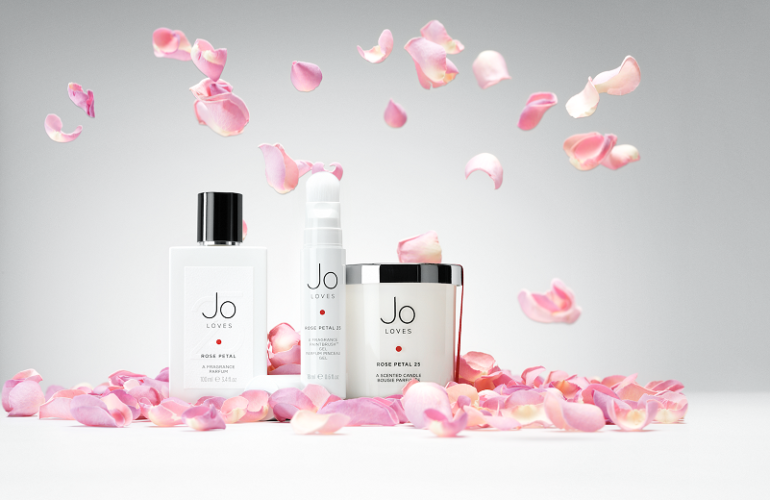 The innovative Paintbrush applicator is easy to use and enables a different application method. The brush is pumped with the scent and it allows you to leave an intense trail of Rose Petal 25 across your skin.
The fragrance itself has been inspired a journey to Grasse in the South of France by Jo Malone CBE to discover the magical Rose de Mai and it reflects the power of French scents. It is long-lasting, unique and fresh. An ideal option for welcoming the spring months.
Available now from Jo Loves and Space NK