Introducing the label.m Diamond Dust Collection
The Sloaney Beauty Team was recently introduced to a brand new luxury haircare collection that actually contains real diamonds! The label.m Diamond Dust Collection boasts diamond particles as a key part of the makeup of the product and these help to give your hair a wonderfully radiant finish.
This exciting new range provides an extra level of care to ensure the follicles are left feeling very soft and also incredibly shiny. The micro-diamond complex is just one part of an exclusive combination of ingredients that also includes white rose petal oil.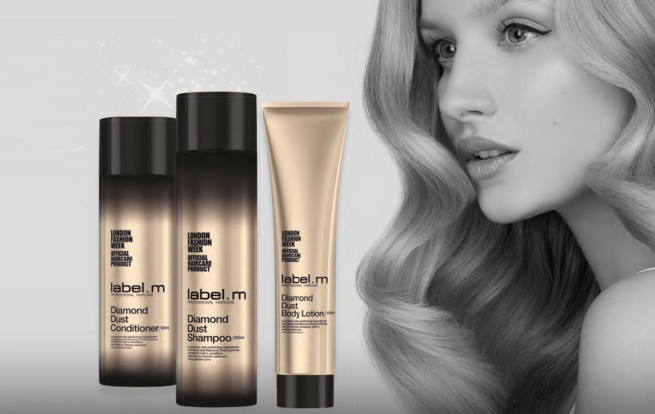 The products have been designed to gently remove toxins and any build up from the pollution you encounter in daily life. This means there is much more bounce achieved once you have dried your hair.
We tried out the range and were very impressed with the results. The shampoo and conditioner leaves your hair feeling nourished but not weighed down and natural movement is dramatically enhanced.
Read more at labelm.com/uk/