Discovering OM Skincare: Perfectly packaged beauty treats
We've discovered a new beauty brand to recommend to readers of The Sloaney. We love pretty packaging and OM Skincare is beautifully presented and a real treat to unwrap. However, skincare products are not all about picture-perfect packaging and performance is just as important.
We recently tried two products from the OM Skincare range, a cleanser and a moisturiser. The brains behind this array of beauty essentials is cosmetic and pharmaceutical scientist, Dr Om Prawarisa. The overriding aim has been to create formulas that make a noticeable difference to your complexion.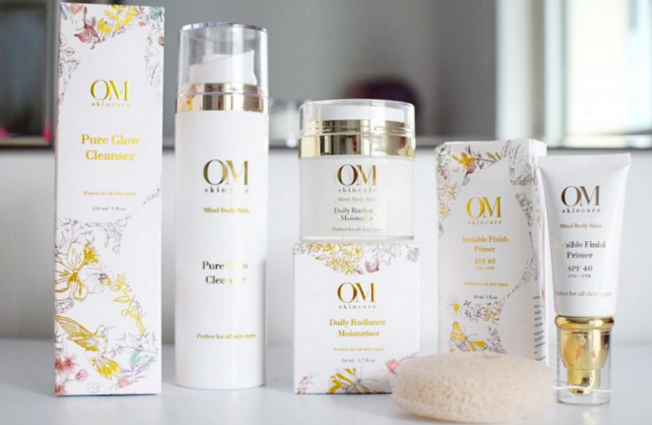 This goal has been achieved and we were impressed by both the cleanser and moisturiser. The latter is known as a Daily Radiance Moisturiser (£58.50) and it includes ingredients such as Tetrapeptide-9. The lotion comes in a cleverly designed pot where you simply press down the round lid before lotion pops up into your hand. It has been created to help minimise any mess or clogging and is really easy to use.
The Pure Glow Cleanser (£35) has multiple purposes and it can be used as a make-up remover or a deep cleansing treatment, as well as a daily cleanser. Its main advantage is that it helps to significantly boost the production of collagen. There are many benefits to increased collagen and the skin is left highly nourished and glowing.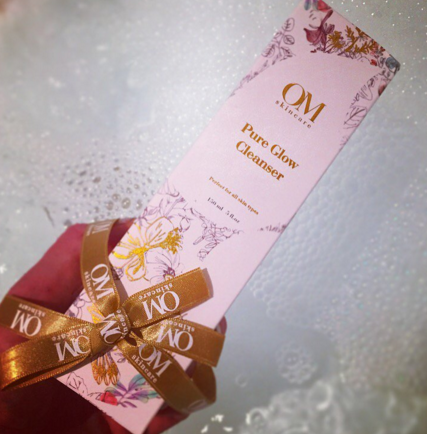 The OM Skincare capsule collection is very versatile; it suits all skin types and has the ability to adapt to all climates and weather conditions. This means that you can pack it into your suitcase regardless of whether you intend to hit the ski slopes this Christmas or opt for a sunny beach holiday instead.
It is certainly worth trying OM Skincare for yourself; however, seeing as the packaging is so lovely, we also recommend this as a gift to someone special during the festive period.
You can find out more at www.omskincare.co.uk