Beauty Buzz: Support Breast Cancer Awareness with your next beauty buy
Breast Cancer Awareness Month is about six weeks away, but here at The Sloaney we don't think you have to wait that long to show support for the initiative. Especially when you can combine helping the Walk the Walk Charity with your next beauty purchase.
Nourish London has collaborated with the UK's largest grant making breast cancer charity, Walk the Walk to offer an exclusive Nourish London Limited Edition Radiance Firming Facial Oil (15ml £25.00). £2.50 from every sale is donated to the charity.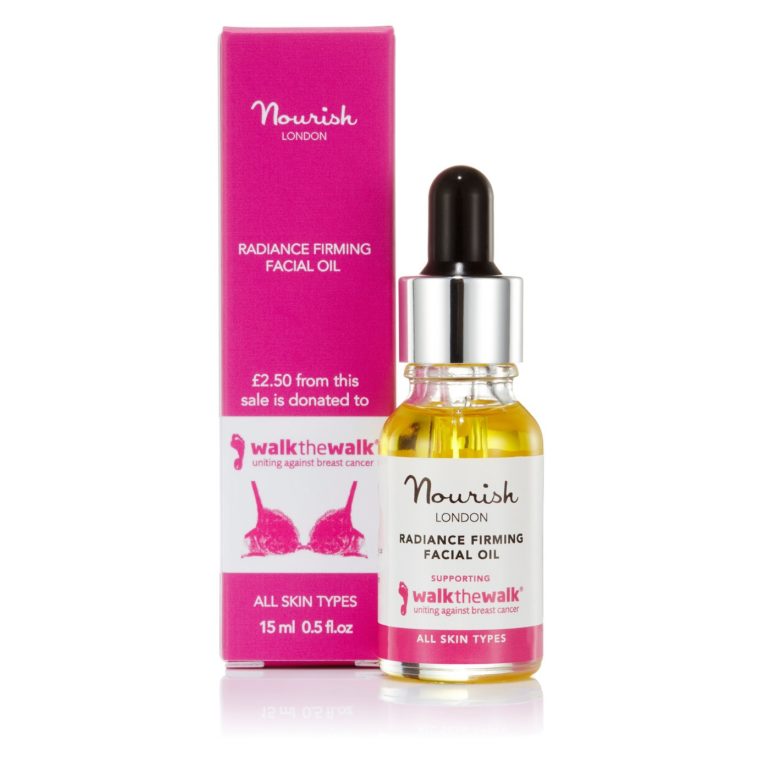 Walk the Walk organises power walking events across the country to give people a chance to improve their fitness while raising important funds at the same time.
If you are looking to update your beauty cabinet for autumn, this Firming Facial Oil is ideal for the colder months ahead. It will help to revitalise your skin as the weather changes and assists with hydration. The delicate fragrance will remind you of being tucked away in a cosy spa and this oil is light in texture and not overpowering.
For further details about the Walk the Walk charity, please visit https://walkthewalk.org/. Visit www.nourishskinrange.com for more information about the Firming Facial Oil, which is available now.
---