Added on 20 March 2023
TheSloaney
Badminton Horse Trials , Badminton Horse Trials 2023 , British Summer Social Season 2023 , Eventing , Horses , The Season
The Season: A host of eventing stars line up for Badminton Horse Trials 2023
Cheltenham Festival saw the British Social Season start with a bang and there are plenty more exciting events on the horizon. Badminton Horse Trials 2023, presented by Mars Equestrian, is only a couple of months away. The competition will take place from the 4th – 8th May and promises to be an action packed few days.
Badminton Horse Trials was founded in 1949 and it takes place on The Duke of Beaufort's estate in Gloucestershire. Riders from 10 nations will contest the 2023 Badminton Horse Trials in what promises to be a thrilling and memorable competition on the occasion of the Coronation.
Among the hot favourites are Laura Collett and London 52 (pictured below), winners of an Olympic team gold medal in Tokyo, who will be back to defend their 2022 title. Last year's runners-up, Ros Canter and the talented Lordships Graffalo, are also returning.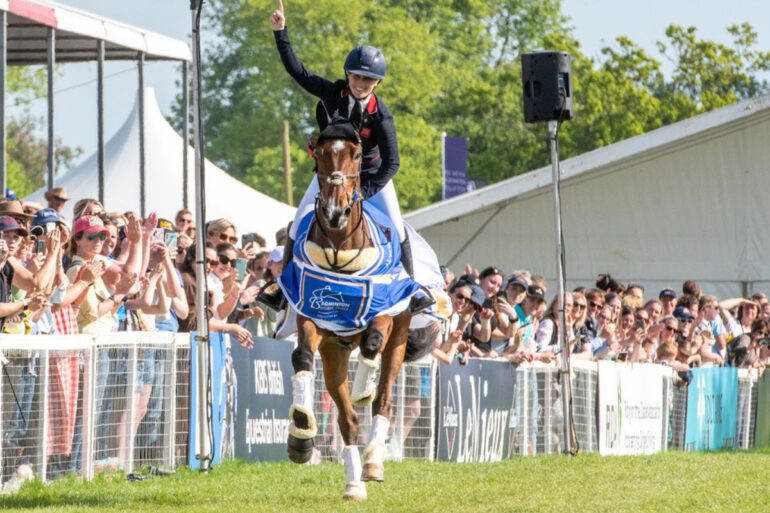 Other former winners in the field include Pippa Funnell, the last rider to win back-to-back Badmintons, William Fox-Pitt and Oliver Townend. Behind them is a whole new generation of rising British stars, including the Burghley runners-up, Tom Jackson and Capel Hollows Drift, plus Caroline Casburn (Top Spring), Felicity Collins (RSH Contend'Or), Kirsty Chabert with her Luhmuhlen runner-up Classic Vl and Opposition Loire, Bubby Upton (Cannavaro and Cola) and Emily King (Valmy Biats).
Badminton is one of few accolades to evade the world number one, New Zealander Tim Price, and he will be hoping to rectify that omission with Vitali, third at Burghley last year, and Coup de Coeur Dudevin, winner of the Maryland five-star. The nations of Australia, Canada, France, Germany, Ireland, Lithuania, Switzerland and the USA will also be represented at Badminton.
In addition to world-class sporting action, Badminton Horse Trials 2023 will also offer excellent shopping, as well as plenty of delicious food and beverage treats. It is a wonderful event for all the family.
To book tickets to Badminton Horse Trials 2023 click here.  Early bird ticket prices end at midnight on 31st March.  As last year, all tickets must be purchased in advance, there will be no sales on the gate.
---
Don't miss our full guide to the British Summer Social Season here