Delicious Easter treats, luxury hampers and chocolate gifts
With Easter just around the corner, we have been feasting our eyes on some of the delicious chocolate treats that will help you celebrate the weekend ahead.
Fortnum & Mason have a wonderful selection of hampers, including the Easter Feast Hamper that includes half a leg of lamb, fresh rosemary and a jar of mint savour. Sweet treats such as traditional Simnel Cake and chocolate eggs are also tucked inside the wicker hamper.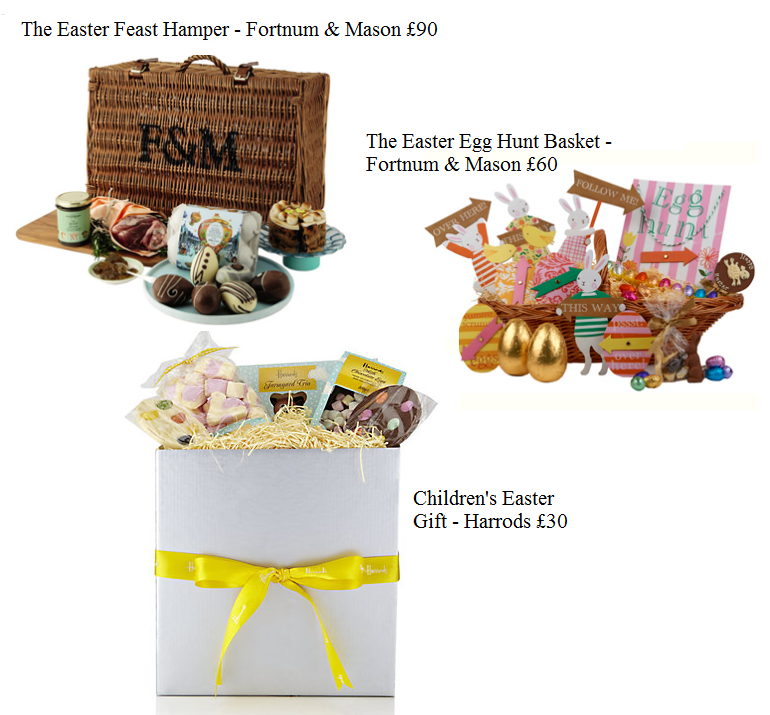 Fortnums also have an Easter Egg Hunt Basket that comes complete with a vast selection of chocolate and fun signs that can be placed around the house or garden.
Many of the treats at Harrods have already sold out online, but you can still get your hands on the Children's Easter Gift which not only includes chocolate but also has a selection of yummy marshmallows.