Trends for Spring / Summer 2014
Although it seems like we have endured an extended winter this year, the change in weather has finally come and it is time to embrace the transition into Spring/Summer 2014. Chloe Coco Arnold gave us an excellent roundup of the key trends that were showcased on the catwalk.
As we head towards the shops to update our wardrobes, here is a short guide to the top themes you should consider whilst eyeing up new purchases…
Monochrome
Monochrome is a timeless trend and regularly appears on the catwalk. However, there is a much stronger influence on it than normal for spring 2014. You can embrace the style by wearing monochrome prints or opt for a basic black and white block match.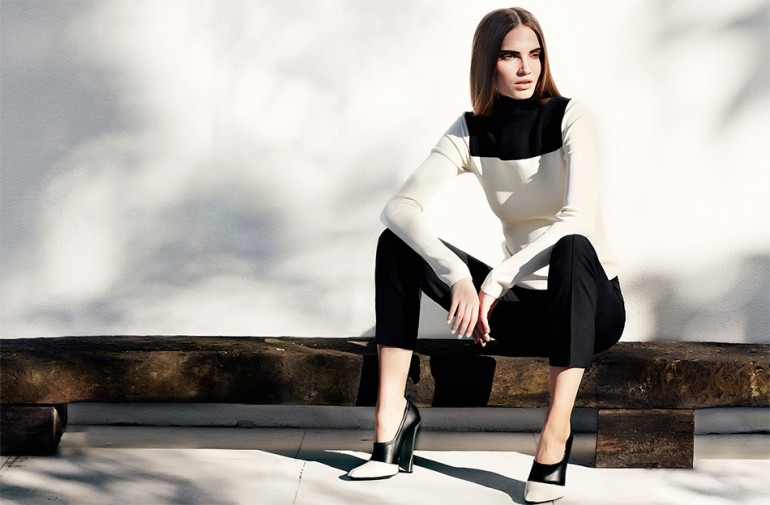 Pastels
For something a little more delicate and feminine, turns to pastels. Light greens, pale yellows and soft pinks are prominent. In fact, pink is the colour of the season and you can have some real fun with its playful shades.
Futuristic
Chanel's SS14 show was very contemporary. Blunt fringes, colour and texture were all the rage. In fact, Victoria Beckham was also keen on including a pop of brightness in her show, so it is well worth adding vibrant pieces to your wardrobe but make sure you look for edgy lines.
Flesh
Whether it is by matching a crop top with a long hemline or wearing sheer fabrics, subtly flashing a little bit of flesh is called for this year. It is easy to look sophisticated by introducing sheer fabrics and lace is a chic way to embrace this trend.
Gold embellishment 
Dolce and Gabbana's SS14 show in Milan centered on the Midas Touch. Embellishment, opulent jewels and gold are big when it comes to accessorising and look out for this being encompassed on clothes as well.