GET THE LOOK – Follow Cameron Diaz's lead and look elegant in lace
Hollywood A-lister, Cameron Diaz, turned heads in Paris last week when she attended a number of top designer shows. The stunning blonde looked demure in lace, which is one of Spring/Summer's most hotly anticipated trends. Cameron opted for a white dress and paired it with muted accessories in order to create an elegant finish.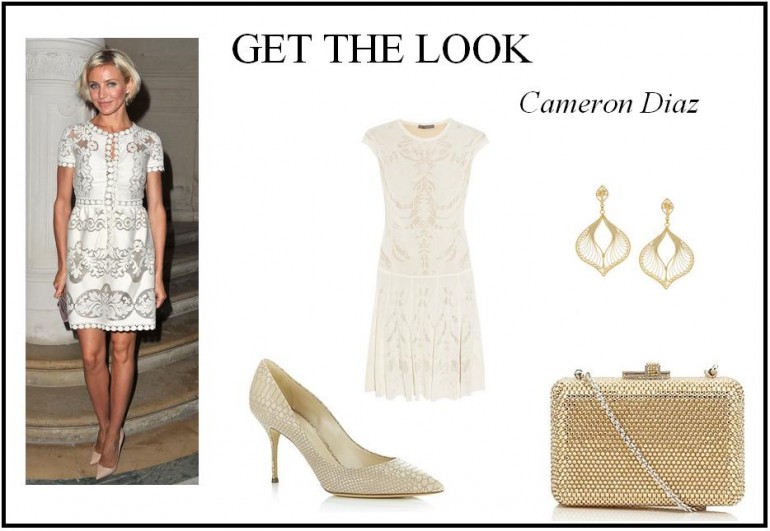 You can take inspiration from the stylish actress by emulating her look in this beautiful Alexander McQueen piece (£1,395). The dress boasts a head-turning skeleton motif and the off-white tone is subtle for this time of year. The Sofie snakeskin leather pump (£400) has a heel measuring just over 3 inches, which ensures this footwear is not only elegant, but also comfortable.
Accessories are a great way to add some colour or to express your originality when wearing white. Turquoise, purple or emerald tones always work well. However, if you want to follow Cameron's lead, try adding some sparkle with this beautiful crystal clutch (£1,375) and dainty gold earrings (£215).