Enjoy a 'purple patch' this autumn by embracing the regal colour
Purple is traditionally associated with royalty and nobility, but this season the rich colour should be embraced by everyone. A popular shade on the catwalks, there are multiple ways that you can enjoy a 'purple patch' this autumn.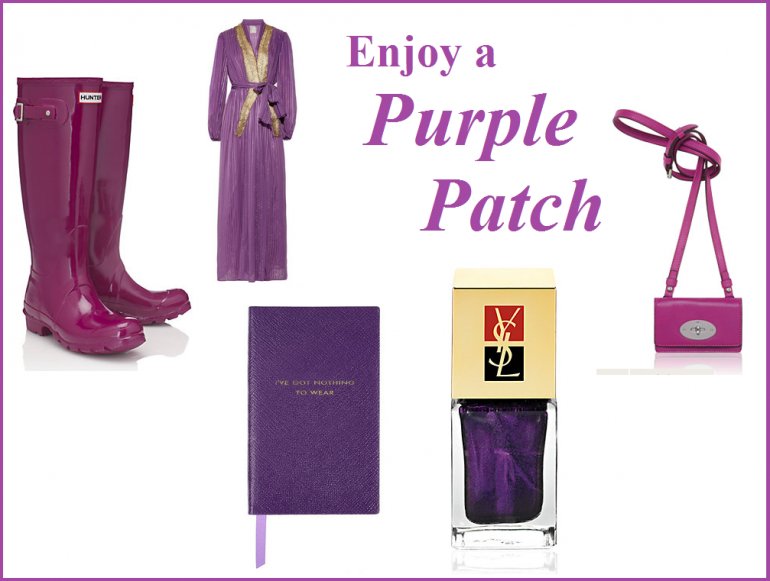 We love the Bayswater iPhone Bag from Mulberry (£160) as it can also be used as a mini holder to carry your mobile phone and cards. The Zuri gown by One Vintage (£1,075) will certainly make a regal statement with ornate gold detailing around the neck.
If you want to splash through puddles in style, the original gloss Hunter wellie has been released in sovereign purple (£85). Alternatively, you can add a rich glaze of nail polish with the Yves Saint Laurent black purple varnish (£15) that also creates unexpected reflections of black.
Our final favourite accessory for this trend is the cute "I've Got Nothing To Wear" notepad from Net-a-Porter (£45). An essential addition to your favourite tote, this is the perfect place to record your daily thoughts.