Be inspired by our autumn/winter fashion gallery and collection of top looks
Take a look at our fashion gallery for autumn/winter inspiration. Here you can admire certain styles and get some inspiration for how to add an individual twist to a certain outfit for the current season. 
– Country Chic – 
This timeless trend is all about looking effortless, yet immaculately turned out. Think subtle but upmarket with beige, brown, black, tweed, wool and fur the key things to keep in mind. 
– Scarves – 
An essential autumn accessory and often the focal point of a look, select your scarves to make a statement.  Make sure you have plenty to choose from in your wardrobe.
– Tweed – 
This works well for the country chic look but a good fitting tweed jacket is also quite adaptable. You can customise your look with a wide belt or trim. 
– Tartan –
Tartan has been a big trend over recent weeks. Some people can pull off a head-to-toe suit, but it is probably best sticking to a skirt or dress for a more subtle look. 
– Leather – 
While this is not the easiest type of outfit to pull off, those with an edgy style can certainly turn heads. Especially when mixing it with a rock or preppy vibe.
– Texture – 
As the days become cooler, weightier textures are more important. Mixing these with lighter materials can also create a striking contrast.
– Rainproof –
No one does the trench quite like Burberry. The brand has become synonymous with the famous coat and look no further than their catwalk show for inspiration.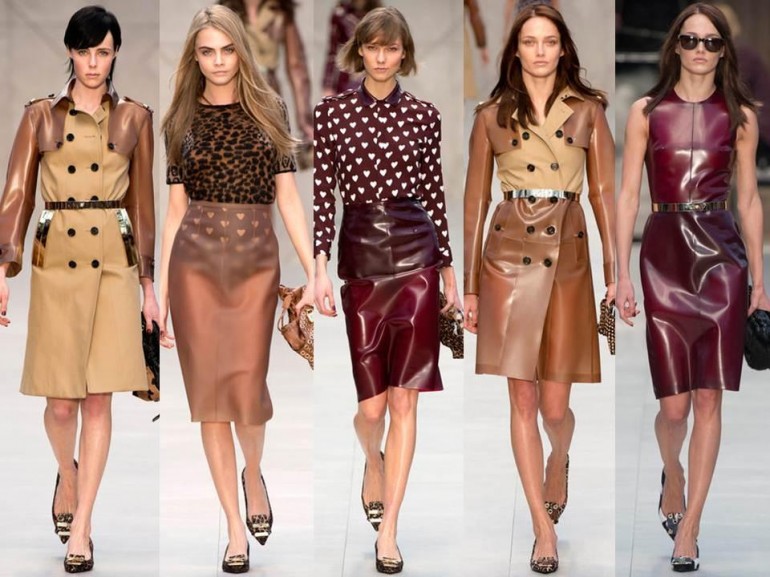 – Cosy and casual –
Fashion is not all about dressing up all the time. Sometimes it is nice just to relax. If you pick your casual items wisely, they can be worked easily into everyday wear.