The Fortnum & Mason British Bakery Pop-Up is in full swing
Fortnum & Mason is currently hosting a 10 week baking extravaganza that includes a number of exciting master classes and demonstrations hosted by talented stars from the cookery world. Edd Kimber's fortnight at the renowned British store is in full swing and tomorrow is a special event for children. You can take little ones along to make your own cupcake and tickets are priced £15.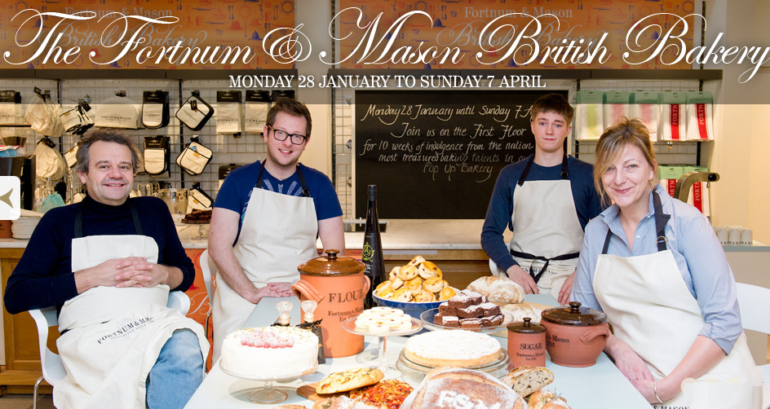 Stacie Steward's fortnight will begin next Monday at 6pm, where you can join her in making a classic Victoria Sponge. The evening will give you plenty of inspiration and tips before leaving with a beautifully baked cake. Tickets for this event are priced at £50 and also include a glass of wine and Stacie's Book. Stacie will be hosting various events during the fortnight, including a class on Saturday the 9th of March at 2pm in making peanut butter jelly bars and gingerbread. Guests will then be treated to a show where she will make her famous buttermilk pancakes banana Forster. Again, tickets are priced at £50 and include a glass of wine, a copy of Stacie's new book Stacie Bakes and your delicious cakes to take home.
The final fortnight of events on the current agenda at Fortnum & Mason is The Pocket Bakery Series which will run from Monday 11th of March until Sunday 24th of March. Highlights include the Cupcake Masterclass with Natalie Allen. The cupcake extraordinaire will teach you the tricks and techniques of making and decorating the ultimate cupcakes. Tickets are priced at £45 and will include a Fortnum & Mason apron, a glass of wine and a box of your cupcakes to take home.