Bentley launch the new Continental V8 with an impressive drinks party in Mayfair
The champagne was flowing last night on Berkeley Square in Mayfair as Bentley launched the new Continental V8 with an impressive drinks party. The evening was hosted in conjunction with Boujis and a select number of guests, including Guy Richie and his model girlfriend Jacqui Ainsley, were invited to admire this latest luxury sports car.
Aesthetically chic, the new engine features a highly sophisticated management system and has an instantly recognisable growl, which sets it apart from other Bentley models.
The 4.0 litre, twin turbocharged V8 Continental GT coupé and GTC convertible, achieve exceptional standards for power-to-emissions. The engine delivers maximum power of 500bhp at 6000 rev/min and an extraordinary peak torque of 660Nm, which is available across virtually the entire rev range, providing exhilarating performance and effortless power delivery. Combined with a new close-ratio 8-speed automatic transmission, this translates into a sub-5 second acceleration time for the 0-60 mph sprint, and a top speed of over 180mph.
The arrival of the new V8 Continental models also fulfils Bentley's environmental commitment to produce a new power-train that delivers a 40 per cent improvement in fuel efficiency and CO2 emissions. Capable of travelling over 500 miles on a single tank of fuel, this latest addition to the Bentley collection achieves this goal admirably.
Commenting on the launch of the new V8 Continental models, Wolfgang Dürheimer, Chairman and Chief Executive of Bentley Motors said, "With the new 4.0 litre V8 engine we are widening the appeal of the latest generation of Continentals, introducing a completely new driving experience. The new engine will have all the exhilarating power, drama and performance you would expect from a V8 engine sporting the famous Bentley wings, effortlessly delivered with our characteristic 'wave of torque'. This is complemented by innovative technology that delivers exceptional fuel efficiency and emissions."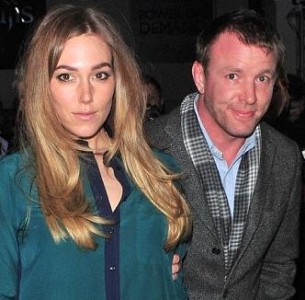 Jacqui Ainsley and Guy Richie at last night's launch party in London
Contact a Bentley dealer HERE.