About Us
The Sloaney: It's time for a little bit of luxury  
 Want to Feature in The Sloaney? Find out more here. 
The Sloaney is a British-based luxury publication that features fashion, beauty, travel and lifestyle news. It was founded by the current Editor, Dr. Laura Toogood. Although its name was inspired by the exclusive surroundings of Sloane Street and Sloane Square in London, The Sloaney commands a worldwide audience, with New York the second most popular city for readership.
The Sloaney began with a soft launch towards the end of 2011. It was fully launched in January 2012 and the editorial team comprises a growing number of talented, experienced writers who are experts in their field. Our editorial content includes general interest features, a range of lifestyle, beauty and well-being tips, as well as reviews of all the top products and places to dine or visit. We recommend only the best for our readers.
In spring 2013 Sloaney TV added a further dimension to the editorial content, with events and many features now supplemented by film coverage. Sloaney TV is designed to be watched on your smartphone and, with a quick turnaround time, our reporters bring readers interactive features from many of the top launches and venues around the world.
We have been invited to film at a number of VIP events and special occasions. These have included: Golden Globes; Monaco Yacht Show; London Fashion Week; Badminton Horse Trials; Royal Ascot's Royal Enclosure; Hudson Jeans Campaign Launch at Selfridges with Georgia May Jagger; the Worldwide Premier of the BMW i3; Waterford Crystal's Contemporary Collection launch and the iCandy 80th Anniversary Party, to name a few.
Sloaney TV also produces mini-documentaries for travel features and we have filmed at the luxurious Intercontinental in Marseille, Villa San Michele in Tuscany, Hotel Helvetia & Bristol in Florence, while also making a special visit to tour the home of Pommery Champagne in France.
Watch Sloaney TV highlights here
Contact Editorial: editor@thesloaney.com | Contact TV: sloaneytv@thesloaney.com
Find out how to feature in The Sloaney here
The Sloaney Team Contact List
Editor Laura Toogood | editor@thesloaney.com
Sloaney TV Editor Sarah Bacon | sloaneytv@thesloaney.com
Social Correspondent Katie Ann Lamb | social@thesloaney.com
Senior Features Writer Natasha Eddery | natasha.eddery@thesloaney.com (Beauty/Fashion/Lifestyle)
Art Editor Rebecca Jarvest | art@thesloaney.com 
Travel Editor Laura Toogood | laura.toogood@thesloaney.com
Beauty Natasha Eddery, Laura Toogood and Katie Ann Lamb | editor@thesloaney.com
Men's Features James Haskell | mensfeatures@thesloaney.com
Fashion Editor Chloe Coco Arnold | fashion@thesloaney.com  
Feature Writers Carlo Pandian; James Toogood; Cat Gray; Charlotte Dainton; Becky Gray; Gosia Brzezinska; Andrew Curry | via editor@thesloaney.com
Food Writers Antony Newton; Oliver Gotto; Adil Azim | food@thesloaney.com
Junior Writer Ella Bunting | via editor@thesloaney.com
Sloaney TV Producers Sarah Bacon; Ceara McEvoy (Twitter @CearaMcEvoy) | sloaneytv@thesloaney.com;
Sloaney TV Filming Assistants Emily Bennion; Gosia Brzezinska | sloaneytv@thesloaney.com
The Sloaney Team Biographies

 
Editor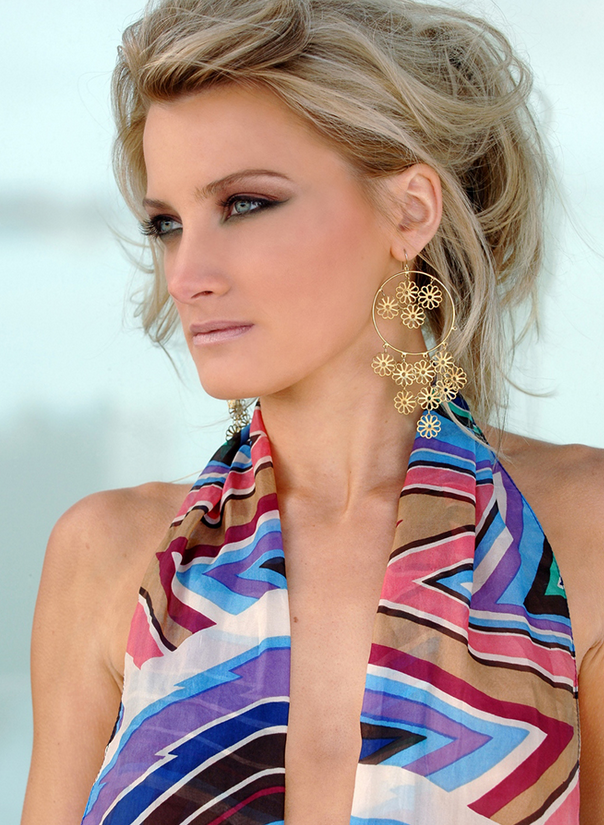 Laura holds a PhD in Social Informatics and is an experienced features journalist. She previously worked for the national titles within the Associated Newspapers group. She has written for the Irish Daily Mail, Mail on Sunday and also worked in Current Affairs at the BBC. Laura oversees all aspects of The Sloaney but has a particular interest in the travel pages. A former model and member of the British Equestrian Team, she has also worked in the fashion industry for more than 10 years. 
Read more here.
Contact: editor@thesloaney.com / laura.toogood@thesloaney.com
Twitter: @laura_toogood / Facebook: facebook.com/laura.toogood
Sloaney TV Editor
Sarah Bacon
Sarah is the daughter of a film producer and has experience in both editing and production.  She also has extensive travel knowledge and has visited a number of luxurious holiday destinations in Europe, the Caribbean and United States of America, to name a few. Her writing interests include beauty, sport and general lifestyle topics.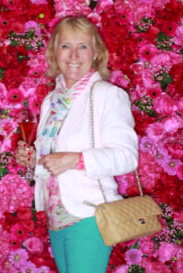 Contact The Sloaney TV Department here.
Senior Features Writer
Natasha Eddery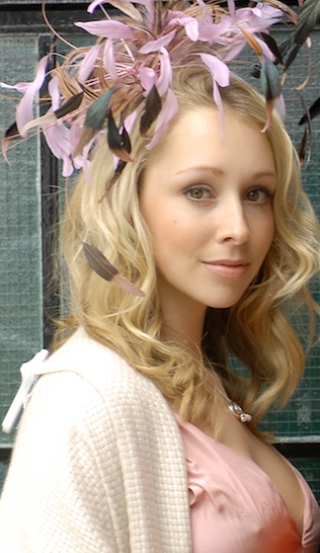 An experienced features journalist, Natasha has a first class honours degree in Film, an MA in Creative and Professional Writing and is also a screenwriter. The daughter of former Champion flat racing jockey, Pat Eddery, she has extensive knowledge of horseracing and her interests span film, culture, fitness and lifestyle.
Natasha writes on a number of topics, including Fashion, Beauty and Lifestyle. 
Read more here.
Twitter: @NatashaEddery
Contact: natasha.eddery@thesloaney.com
Fashion Editor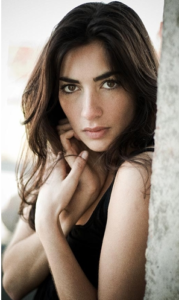 A graduate of the London College of Fashion, Chloe has worked as a fashion model for leading European agencies for the last ten years. Currently signed to Morgan The Agency and Industry People, Chloe also works as a freelance stylist for a number of top publications and has an enviable eye for interpreting trends.
Read more here.
Contact: fashion@thesloaney.com / chloe.arnold@thesloaney.com
Art Editor
Rebecca Jarvest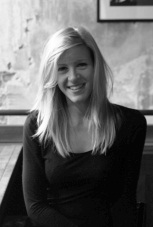 An experienced art writer, Rebecca is the founding director of Art-Links – a specialist consultancy growing businesses through art. She holds a Masters (Distinction) in Visual Arts & Culture from King's College London and a BA in Modern Languages from Cambridge University. Passionate about all forms of art, Rebecca worked for a world-class private art collection in Dubai and as a private consultant in London before establishing her company. She is also an Associate Partner of boutique international cultural engineering agency l'Atelier Camelia.
Contact Rebecca here
Social Correspondent 
Katie Ann Lamb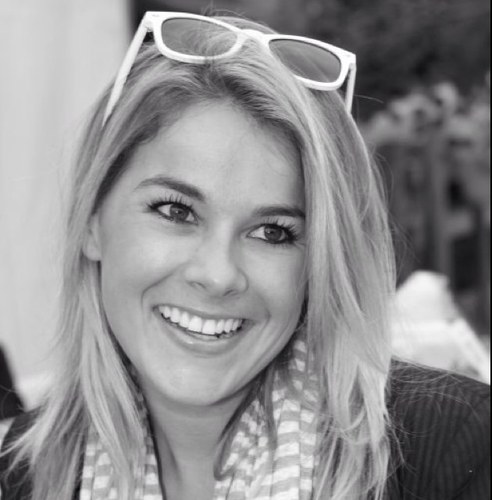 Katie Ann Lamb was educated at Stowe before studying for a degree in Marketing and Management at Newcastle University. The daughter of former England cricketer Allan Lamb, Katie regularly attends premier sporting events and social occasions. She has previously worked for a number of premium brands, including Harrods and 'Champagne for Life'. 
Contact Katie via our Editor: social@thesloaney.com
Twitter: @katieannlamb
Men's Feature Writer
James Haskell is an England rugby player who plays professionally with WASPs and also has a keen interest in country and field sports, such as shooting. James will be focusing on Men's Features, in particular sport, health and fitness. However, broader feature topics will also be considered. James has launched a number of products related to this area and more information can be found on his website.
Read more here.
Twitter: @jameshaskell
Contact: mensfeatures@thesloaney.com
Feature Writers
James  Toogood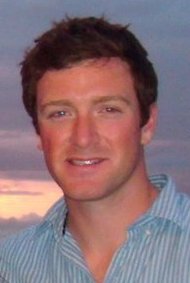 James graduated from Edinburgh University with a First Class Honours Degree and writes occasional features for The Sloaney. A qualified ski instructor, James is also an accomplished hockey player. He has a broad range of interests and particularly enjoys writing about sport, leisure and lifestyle.
Contact: james.toogood@thesloaney.com
Becky Gray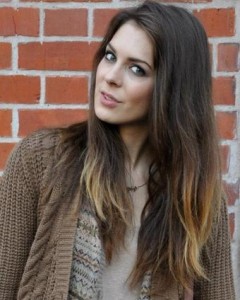 Becky is a model, art graduate and author of leading Irish lifestyle and fashion blog, BeckyDazzler. Becky has also styled shoots for a number of leading publications such as the Irish Times.
Contact Becky here
Charlotte Dainton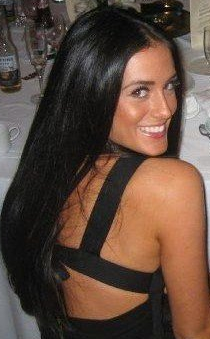 Charlotte is an actress and model who has trained at RADA. She is an occasional contributor to our travel section.  
Cat Gray
Born and bred in Scotland, Cat Gray graduated from the University of Edinburgh in 2010 with a 2:1 in Business Studies. Proud of her roots, Cat covers our Scottish related features and has a particular interest in the arts and entertainment sector. 
Picture coming soon
Iida Heikkinen 
Iida Heikkinen is the founder of the London-based antique jewellery blog Decades of Elegance, which is a blog that brings unique pieces of antique jewellery to its readers and shows how these can be worn alongside contemporary fashion. Iida contributes pieces about antique jewellery to The Sloaney. 

Gosia Brzezinska
Gosia writes occasional features for The Sloaney and also assists with filming for Sloaney TV.  She has a passion for politics and graduated with an MA in Political Communication from Cardiff University. Originally from Poland, Gosia has been living in London for several years.   
Contact Gosia here
Carlo Pandian
Carlo Pandian is an Italian expat that loves writing about London, wine and hyper-local food. You can find him on Twitter @carlopandian.
Food Writers
Antony Newton
Antony has worked in the food and beverage industry for more than 10 years. He enjoys discovering hidden gems throughout Europe and has a particular fondness for the South of France. 
Adil Azim
Adil has an MBA from the University of Cambridge. He grew up in Abu Dhabi and has lived in London for the last 10 years. He previously worked at Barings and his journey as a food critic began as a hobby. Adil has dined in many of the top restaurants in London and around the world. He firmly believes that ambiance is just as important as a menu. 
Contact Adil here
With an in-depth knowledge of the food industry, it was a natural progression for Oliver to open Butchers Hall. This popular food hall is situated in the heart of the Surrey hills and provides the most marvellous meats and all the accoutrements you desire.
Junior Writer
Ella Bunting joined The Sloaney team in August 2013 as a Junior Writer. Ella is from Wiltshire and has a passion for horses and farming. She is interested in writing about a wide range of topics and her first feature was for our Beauty Pages. She reviewed a brand new tanning product to hit the UK market and you can read it here. 
Ella can be contacted via our Editor here.
Twitter: @FarmerGurlll 
Contact all writers: editor@thesloaney.com
Advertising and Sales
For all queries about advertising opportunities or advertorial features, please email: